How Many Hours is Part-Time in New Jersey? (2022 Guide)
How many hours is part-time in New Jersey? According to the New Jersey State Division of Labor Employer Verification form, a Full-Time Employee gets defined as someone who works a regular workweek of 25 hours or more.
Work must be at the Policyholder's usual place of business or at another location to which an employee must go to execute his or her regular tasks for his or her full and typical work hours.
Learn more on the NJDOL form.
The IRS, the Federal Government, and the Affordable Care Act for New Jersey Part-Time Hours
The IRS defined a full-time employee for the employer shared responsibility requirements when the federal government approved the Affordable Care Act: a full-time employee gets employed on average for at least 30 hours per week, or 130 hours per month, for a calendar month. Unfortunately, there are several different conditions in this basic definition.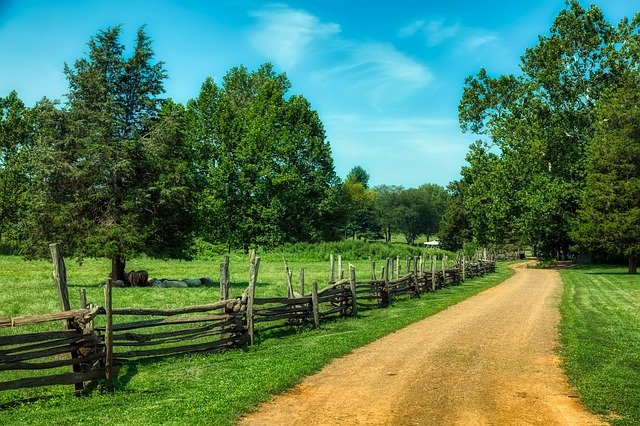 New Jersey Minimum Wage
New Jersey's current minimum wage is $12.00 for employers with 6 or more employees (except seasonal and agricultural employees) and $11.10 for employers with 5 or fewer employees and for any seasonal employees. For the farming employee, the minimum wage is $10.44.
For more information on New Jersey's minimum wage laws, visit our New Jersey Minimum Wage Laws page, including minimum wage, tip minimum wage, tip sharing, and pooling, and sub-minimum wages.
New Jersey Overtime
New Jersey labor laws require an employer to pay overtime to employees, unless otherwise exempt, at the rate of 1½ times the employee's regular pay rate for all hours worked more than 40 hours in a workweek. NJ Statute 34:11-56a4; NJ Dept. of Labor and Workforce Dev.: Wage and Hour Law Abstract. See FLSA: Overtime for more information regarding overtime requirements.
New Jersey Prevailing Wages
Under certain circumstances, employers in New Jersey may get required to pay residents wage rates established by the federal or state prevailing wage rates and rules. The overall wage rates may differ from the state's standard minimum wage rates. Employees may be eligible for prevailing wages if they work on federal or state government or government-funded construction projects or perform certain federal or state government services. See the New Jersey Prevailing Wages, Davis-Bacon and Related Acts, McNamara-O'Hara Service Contract Act (SCA), and Walsh-Healey Public Contracts Act (PCA) for more information about prevailing wages.
New Jersey Meals and Breaks
New Jersey labor laws require employers to provide employees under the age of eighteen (18) with a thirty (30) minute break after five (5) consecutive hours of work. NJ Statute 34:2-21.17d(g)(4).
New Jersey does not require employers to provide breaks, including lunch breaks, for workers eighteen (18) years old or older. According to federal law, breaks twenty (20) minutes or shorter typically must be paid. An employer who provides a break over twenty (20) minutes does not have to pay wages for lunch periods or other holidays if the employee is free to leave the worksite and take their lunch or break.
New Jersey Nursing Mother Breaks
New Jersey labor laws require employers to allow employees who are nursing mothers to take reasonable breaks each day to express breast milk unless enabling the employees to take nursing mother breaks would cause an undue hardship. Employers may provide employees who need to express breast milk with suitable rooms or other locations that offer privacy, which cannot include toilet stalls close to the employees' work areas.
Employers may not penalize the employee in terms, conditions, or privileges of employment for requesting or taking nursing mother breaks. Also, employers may not provide nursing mother breaks in a manner less favorable than other breaks provided to employees not affected by pregnancy or breastfeeding but similar in their ability or inability to work. The employers pay other employees for similar breaks in their ability or inability to work. Employers are not required to pay nursing mother employees for break time unless such time coincides with other paid breaks.
For the purposes of providing nursing mother breaks, whether the breaks would cause an undue hardship on the operation of an employer's business includes the following factors:
The overall size of the employer's business for the number of employees, number and type of facilities, and size of budget;
The type of the employer's operations, including the composition and structure of the employer's workforce;
The nature and cost of the accommodation needed, taking into consideration the availability of tax credits, tax deductions, and outside funding; and
The extent to which the accommodation would involve waiver of an essential requirement of a job as opposed to a tangential or non-business necessity requirement.
In terms of unemployment benefits, how does New Jersey define full-time employment?
The state of New Jersey lacks a clear definition of what constitutes full-time work. Typically, the state only becomes involved in your job status when deciding whether you are eligible for partial unemployment benefits due to a loss of hours.
When applying for partial unemployment benefits in New Jersey, less than full-time implies you are not working more than 80% of the average hours for your occupation. According to the NJ Department of Labor and Workforce Development (for example, if a 40-hour workweek is typical in your career, you may be able to receive benefits if you work 32 hours or less).
New Jersey's maximum weekly unemployment benefit was $731 in 2021. The benefit equals 60% of your average weekly pay received during the base year, up to $731. The state gets your average weekly income from your employer's report. Visit the state's unemployment benefits calculator to figure out how much money you'll get if you're unemployed in New Jersey.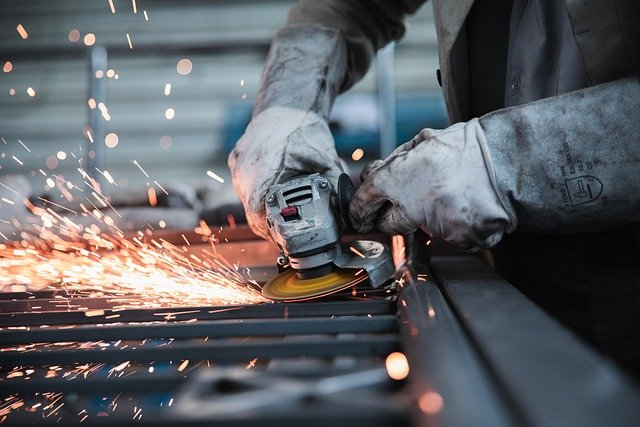 Common Full-time Hours vs. Part-time Hours Questions
How many hours does it take to work full-time?
Full-time gets defined by the IRS and the Affordable Care Act (also known as Obamacare) as anyone working 30 hours or more per week or 130 hours per month. The United States Department of Labor does not define full-time employment.
If your organization is not classified as an Applicable Large Employer (ALE) by the IRS, these definitions may not apply to you. Companies with less than 50 employees are generally not deemed ALEs. However, this might vary depending on various factors.
State regulations may also define full-time to get certain benefits, and rules such as COBRA may impact.
What's the difference between working full-time and working part-time?
Employers choose how many hours a week are considered full-time and part-time and the distinctions between the two. Benefits and health care get frequently limited for part-time employment. A part-time employee, for example, may not be eligible for paid time off, health insurance, or paid sick leave.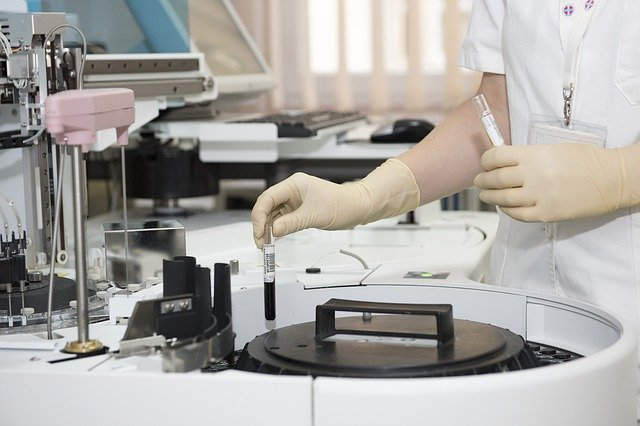 What is the minimum number of hours a full-time employee must work?
The US Department of Labor does not define a full-time employee, but the IRS and the Affordable Care Act (often known as Obamacare) describe it as working 30 hours or more per week or 130 hours or more per month.
If your organization is not classified as an Applicable Large Employer (ALE) by the IRS, these definitions may not apply to you. Companies with less than 50 employees are generally not deemed ALEs. However, this might vary depending on a variety of factors.
Full-time may also be defined by state regulations to get certain benefits, and rules such as COBRA may have an impact.
What kinds of occupations are appropriate for part-time work?
Part-time jobs have traditionally been the realm of retail, fast food, and hospitality workers, as they require flexible hours to suit fluctuating demand. However, more professionals are increasingly working part-time to allow greater freedom for both the individual and the business.
Is working 32 hours a week considered part-time?
While most businesses define full-time employment as between 32 and 40 hours per week, the Affordable Care Act stipulates that a part-time worker works less than 30 hours per week. A 32-hour workweek is considered full-time under the Affordable Care Act.
Is it possible for a part-time employee to advance to a full-time position?
A temporary adjustment may turn into a long-term one, and a part-time employee may get forced to work full-time hours for a lengthy period. You'll want to have a policy in place that specifies when a part-time employee becomes a full-time employee to give benefits uniformly across your business and avoid any potential IRS and ERISA breaches.
Am I going to apply for overtime?
The FLSA restrictions on exempt and non-exempt employees apply to part-time workers' overtime. Part-time employees may be required to work overtime or more than 40 hours a week occasionally. This policy may occur during a company's peak season, when a full-time employee cannot work, or when other circumstances change. Most likely, you'll have to pay a part-time employee overtime, but make sure you read the guidelines beforehand.
Is there a right to vacation for part-time employees?
Employers are not required to provide vacation time to part-time employees. On the other hand, part-time workers are frequently given time off by their employers. Typically, this gets done on a pro-rata basis.
What rights do part-time workers have?
Part-time workers often do not have access to the same health and retirement benefits as full-time employees. They are entitled to a minimum pay and meal and rest intervals that are proportional to the length of their shift.
Part-time employees are entitled to how many sick days?
Mandatory sick leave laws are only in Arizona, California, Connecticut, Massachusetts, Oregon, Vermont, and Washington. While there are no federal rules requiring sick leave, states vary in their policies, ranging from five to fourteen days.
How many hours does part-time work entail?
Employers usually decide whether employees work full-time or part-time hours each week. According to the US Department of Labor, the Fair Labor Standards Act (FLSA) does not define full-time or part-time work. On the other hand, the IRS considers someone to be full-time if they work 30 hours or more per week or 130 hours or more per month.
Additional resources
Favorite Resources
Our favorite resources are included below.
Job interview resources
Resume and cover letter resources
Job search resources
Interview Question and Answer Guide (PDF)
Download our full interview preparation guide. Complete with common interview questions and example answers. Free download. No email required.
Download PDF
Popular Resources
Featured
Phone interviews have become a core part of the process when attempting to find a secured placement for an open position. Companies receive massive responses from potential candidates for any..
Featured
Concerning a job search, you might receive numerous offers from your recruiters. Before you choose one, you need to assess all the conditions, for which it is vital that you know everything associated with the offered position..
Featured
Answering this question during a job interview requires more than knowing why you are unique as an individual. Yes, the true scientific answer is made up of two main components: your..
Featured
An ice breaker question is a question that's asked from one person to another person in order to act as a conversation starter. It brings a connection...
Featured
Open-ended questions like "What motivates you?" can elicit a deer-in-the-headlights reaction from job candidates if they are unprepared. It's a broad question and can leave the interviewer..
Featured
A lot of interviewers ask this question - how did you hear about this position? This way they can judge you if you are a passive or an active job seeker..
Featured
Writing a thank you note after an interview says a lot about you as a potential employee. Most notably, it says that you care about the opportunities presented..
Featured
Writing the perfect letter of resignation is more of an art than it is a science. And we're going to cover how to master that art form in this full guide..
Featured
Knowing how to end a business note or email is an important skill to develop. It helps portray a sense of confidence, respect and tone to your message..