How Many Hours is Part-Time in Arizona? (2022 Guide)
How many hours is part-time in Arizona? Your rights as an employee are protected by state and federal law if you work in Arizona. Both the Arizona legislature and the federal government have passed legislation ensuring that workers get treated fairly, that minimum wages get paid, that working conditions are safe, and that employees are entitled to benefits.
While fair treatment, a living wage, and a safe working environment are all necessary for every workplace, an employee's benefits and earnings are determined by the number of hours they work and paid. Those who are paid hourly, for example, are entitled to time and a half pay after working 40 hours per week, whereas employees who get paid on a salary are not.
If you do not work for a salary, the number of hours you work directly impacts the benefits you are qualified for and the amount you will get paid.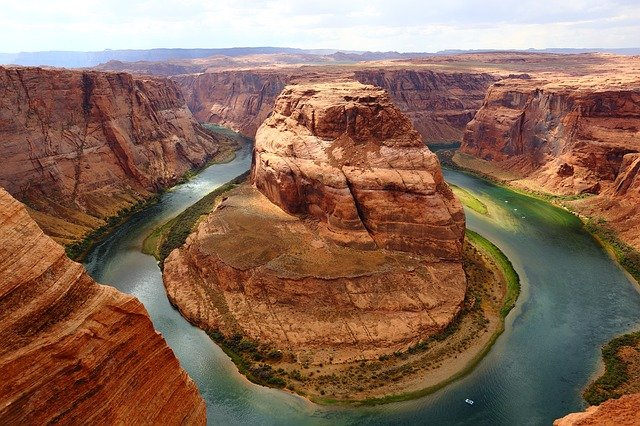 In Arizona, what is considered part-time work?
Part-time employees, on average, work fewer hours than full-time employees. Part-time employees have fewer duties and are eligible for fewer rewards in addition to working fewer hours.
To be classified as a part-time employee in Arizona, one must work no more than 30 hours in seven days or fewer than 130 hours every month. Employees are classified as part-time as long as they satisfy these requirements.
In Arizona, what constitutes full-time employment?
Full-time employees typically work around 40 hours each week. While this is the typical figure, the ACA defines full-time workers working 30 hours or more each week.
Because of the nearly 10-hour difference between the old amount and the ACA's, employees should check with their employers to determine their definition of a full-time employee. If the company specifies 35 hours as a minimum requirement for full-time employment, the employee should base their schedule on that figure.
What Benefits Are Available to Full-Time Employees in Arizona?
Consistent Earnings
Unlike part-time jobs, where hours vary from week to week, full-time employees are obligated to work each week consistently. Full-time employees know what to anticipate with each paycheck since they work a certain amount of hours each week.
Coverage
While no state law requires firms to provide health insurance to their employees, most employers do so for full-time employees. If health insurance gets offered, Arizona's insurance laws require certain mandatory benefits and that employees have the right to keep their coverage if they lose it in certain conditions.
Retirement Preparation
Full-time employees are eligible for a tax break that allows them to contribute to a 401(k) retirement plan, which helps them save for retirement. Company contribution matching is a program where the employer matches a percentage of the employee's contributions.
Benefits from Social Security
Working full-time boosts an employee's social security contributions, allowing them to collect greater benefits in the long term. Working and paying taxes earns you Social Security credits, and the more you work and make, the more you'll have when you retire or become incapacitated.
Are full-time employees entitled to paid vacation?
Many businesses provide vacation time, sick days, holidays, and even paid time off to their employees (PTO). While it is typical for businesses to offer these benefits, firms in Arizona are not required to provide paid sick days or PTO.
Even though Arizona does not compel employers to pay their employees for PTO, it is feasible that they do. Employees should check their handbook or ask their manager whether this perk is available.
Consultation with a Labor and Employment Lawyer
Assume you are a full-time employee who is not compensated for extra labor, is subjected to sexual harassment, or is discriminated against at work. In such instances, you should retain the services of an employment law attorney to assist you in securing the compensation and workplace modifications that you deserve.
If you're an employer, you should expect fraudulent accusations against your organization and ensure that your employees adhere to the employment agreements they signed when they started the job. The employment law specialists at JacksonWhite can assist you in protecting your business or auditing it to verify that everything is in order.
Common Full-time Hours vs. Part-time Hours Questions
How many hours does it take to work full-time?
Full-time gets defined by the IRS and the Affordable Care Act (also known as Obamacare) as anyone working 30 hours or more per week or 130 hours per month. The United States Department of Labor does not define full-time employment.
If your organization is not classified as an Applicable Large Employer (ALE) by the IRS, these definitions may not apply to you. Companies with less than 50 employees are generally not deemed ALEs. However, this might vary depending on various factors.
State regulations may also define full-time to get certain benefits, and rules such as COBRA may impact.
What's the difference between working full-time and working part-time?
Employers choose how many hours a week are considered full-time and part-time and the distinctions between the two. Benefits and health care get frequently limited for part-time employment. A part-time employee, for example, may not be eligible for paid time off, health insurance, or paid sick leave.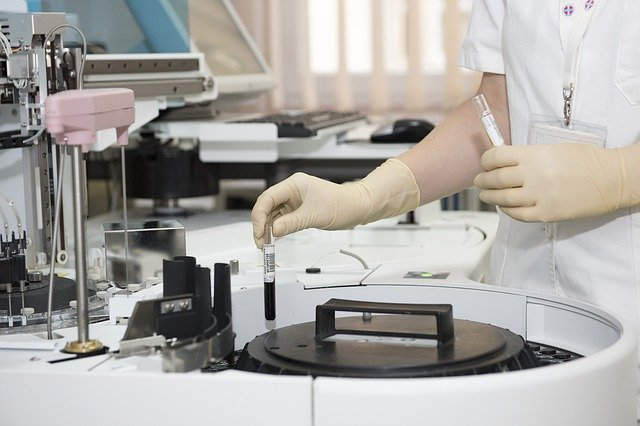 What is the minimum number of hours a full-time employee must work?
The US Department of Labor does not define a full-time employee, but the IRS and the Affordable Care Act (often known as Obamacare) describe it as working 30 hours or more per week or 130 hours or more per month.
If your organization is not classified as an Applicable Large Employer (ALE) by the IRS, these definitions may not apply to you. Companies with less than 50 employees are generally not deemed ALEs. However, this might vary depending on a variety of factors.
Full-time may also be defined by state regulations to get certain benefits, and rules such as COBRA may have an impact.
What kinds of occupations are appropriate for part-time work?
Part-time jobs have traditionally been the realm of retail, fast food, and hospitality workers, as they require flexible hours to suit fluctuating demand. However, more professionals are increasingly working part-time to allow greater freedom for both the individual and the business.
Is working 32 hours a week considered part-time?
While most businesses define full-time employment as between 32 and 40 hours per week, the Affordable Care Act stipulates that a part-time worker works less than 30 hours per week. A 32-hour workweek is considered full-time under the Affordable Care Act.
Is it possible for a part-time employee to advance to a full-time position?
A temporary adjustment may turn into a long-term one, and a part-time employee may get forced to work full-time hours for a lengthy period. You'll want to have a policy in place that specifies when a part-time employee becomes a full-time employee to give benefits uniformly across your business and avoid any potential IRS and ERISA breaches.
Am I going to apply for overtime?
The FLSA restrictions on exempt and non-exempt employees apply to part-time workers' overtime. Part-time employees may be required to work overtime or more than 40 hours a week occasionally. This policy may occur during a company's peak season, when a full-time employee cannot work, or when other circumstances change. Most likely, you'll have to pay a part-time employee overtime, but make sure you read the guidelines beforehand.
Is there a right to vacation for part-time employees?
Employers are not required to provide vacation time to part-time employees. On the other hand, part-time workers are frequently given time off by their employers. Typically, this gets done on a pro-rata basis.
What rights do part-time workers have?
Part-time workers often do not have access to the same health and retirement benefits as full-time employees. They are entitled to a minimum pay and meal and rest intervals that are proportional to the length of their shift.
Part-time employees are entitled to how many sick days?
Mandatory sick leave laws are only in Arizona, California, Connecticut, Massachusetts, Oregon, Vermont, and Washington. While there are no federal rules requiring sick leave, states vary in their policies, ranging from five to fourteen days.
How many hours does part-time work entail?
Employers usually decide whether employees work full-time or part-time hours each week. According to the US Department of Labor, the Fair Labor Standards Act (FLSA) does not define full-time or part-time work. On the other hand, the IRS considers someone to be full-time if they work 30 hours or more per week or 130 hours or more per month.
Additional resources
Favorite Resources
Our favorite resources are included below.
Job interview resources
Resume and cover letter resources
Job search resources
Interview Question and Answer Guide (PDF)
Download our full interview preparation guide. Complete with common interview questions and example answers. Free download. No email required.
Download PDF
Popular Resources
Featured
Concerning a job search, you might receive numerous offers from your recruiters. Before you choose one, you need to assess all the conditions, for which it is vital that you know everything associated with the offered position..
Featured
Answering this question during a job interview requires more than knowing why you are unique as an individual. Yes, the true scientific answer is made up of two main components: your..
Featured
An ice breaker question is a question that's asked from one person to another person in order to act as a conversation starter. It brings a connection...
Featured
Open-ended questions like "What motivates you?" can elicit a deer-in-the-headlights reaction from job candidates if they are unprepared. It's a broad question and can leave the interviewer..
Featured
A lot of interviewers ask this question - how did you hear about this position? This way they can judge you if you are a passive or an active job seeker..
Featured
Writing a thank you note after an interview says a lot about you as a potential employee. Most notably, it says that you care about the opportunities presented..
Featured
Writing the perfect letter of resignation is more of an art than it is a science. And we're going to cover how to master that art form in this full guide..
Featured
Knowing how to end a business note or email is an important skill to develop. It helps portray a sense of confidence, respect and tone to your message..