Does Amazon Deliver on Sundays? (2022 Facts)
Does Amazon deliver on Sunday? Amazon is a one-stop-shop for many people. Not only does it sell books, electronics, household goods, fresh groceries, and more, but it also has a paid subscription program called Amazon Prime that offers members a host of benefits. One of those benefits is free two-day shipping on Prime-eligible items. But what about Sunday delivery? Can Amazon Prime subscribers have their packages delivered on Sundays?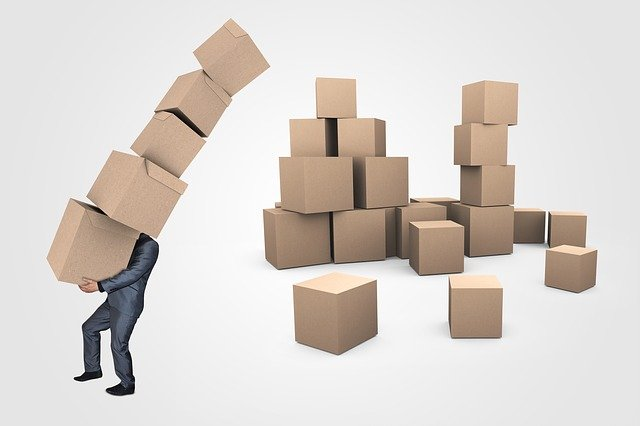 Does Amazon Deliver On Sunday?
For many people, weekends are a time to relax and enjoy some well-deserved free time. But for others, weekends are just another opportunity to get some work done. If you're one of the latter, you may be wondering if Amazon delivers on Sunday. The answer is yes! Amazon offers delivery seven days a week for both Amazon Prime members and non-Prime customers.
So if you're an Amazon Prime customer with free two-day shipping, you could order late on Friday and receive your package Sunday. And if you're not a Prime member, you can still take advantage of Sunday delivery as long as daily delivery services are available in your area.
Will Amazon Deliver On Sundays If You Have An Amazon Locker?
If you live in an apartment or in an area that's plagued with porch pirates, then you may want to have a safer method to have your packages delivered. One option is to sign up for an Amazon Locker. There are several locations that act as Amazon Lockers. They hold a key or an area for individuals to receive their packages when they stop by.
Since businesses tend to be the most popular choices as locations for Amazon Lockers, you can only obtain your package when the business is open. Because of that, you may want to consider having your Amazon package delivered to an Amazon Locker at your workplace instead. That way, you can retrieve your package as soon as it's delivered without having to worry about it.
Does Sunday delivery free?
Some may wonder if they have to pay extra for Sunday delivery. That isn't necessarily the case. Even if you don't have Amazon Prime, you're still eligible for Sunday delivery. It mostly comes down to the seller and the shipper. If the seller can put your order together in time for Sunday delivery, then you'll see it as an option for delivery.
Depending on your location and the shipping services in your area, then that will also determine whether Sunday delivery is available. Along with those variables, some sellers will charge you extra for a Sunday delivery. It depends on how fast the delivery needs to be made and how much it costs the seller to ship on a Sunday.
Where Is Sunday Delivery Available For Amazon Prime?
Sunday delivery is now available for most of the continental United States through Amazon. In areas where Amazon does not yet have a delivery partner or carrier network, they are working on expanding their coverage.
For Sunday deliveries, UPS and USPS (United States Postal Service) is Amazon's logistics partners. The packages are first sent to UPS or USPS and then they handle the local delivery across a few miles to your front door.
In addition to occasional USPS Priority letters and packages, Amazon is currently the only company that UPS and USPS deliver for on Sundays. This expansion of services offered by Amazon provides even more convenience and choices for customers who shop online.
How Do You Select Amazon Prime Sunday Delivery?
Amazon Prime weekend deliveries are a great way to get your packages delivered on a day that is convenient for you. You can select your preferred delivery date, whether it be one or two days or expedited shipping. If you don't see Sunday deliveries or other options available, it means this service is not offered in your area. In that case, you will need to choose a different delivery date and time.
Amazon Prime weekend deliveries aren't just for home or business deliveries. If you use Amazon Locker self-service, there's a possibility your package will be there on Sunday. This is a great option if you don't have someone at home during the week to accept your parcel.
On Sunday, when does Amazon deliver packages?
If you live in an area that Amazon delivers to on Sundays, you may be wondering what time you can expect your package. The time frame for delivery depends on which company is making the delivery - Amazon, UPS, or USPS. Amazon drivers deliver between 9 AM and 8 PM, so your package could come at any time within that window. The USPS has a shorter delivery window of 9 AM to 7 PM.
However, their hours may be extended during holidays. UPS drivers typically don't deliver past 6 PM. So if you're expecting a UPS delivery on a Sunday, it will most likely come sometime before that. Knowing the delivery window for each company can help you plan accordingly so that you're available to receive your package when it arrives.
Conclusion
Overall, Sunday delivery is a great option if you need your Amazon package delivered on a day that is convenient for you. You can select your preferred delivery date, whether it be one or two days or expedited shipping. If you don't see Sunday deliveries or other options available, it means this service is not offered in your area. In that case, you will need to choose a different delivery date and time.
Amazon resources
Favorite Resources
Our favorite resources are included below.
Job interview resources
Resume and cover letter resources
Job search resources
Interview Question and Answer Guide (PDF)
Download our full interview preparation guide. Complete with common interview questions and example answers. Free download. No email required.
Download PDF
Popular Resources
Featured
Phone interviews have become a core part of the process when attempting to find a secured placement for an open position. Companies receive massive responses from potential candidates for any..
Featured
Concerning a job search, you might receive numerous offers from your recruiters. Before you choose one, you need to assess all the conditions, for which it is vital that you know everything associated with the offered position..
Featured
Answering this question during a job interview requires more than knowing why you are unique as an individual. Yes, the true scientific answer is made up of two main components: your..
Featured
An ice breaker question is a question that's asked from one person to another person in order to act as a conversation starter. It brings a connection...
Featured
Open-ended questions like "What motivates you?" can elicit a deer-in-the-headlights reaction from job candidates if they are unprepared. It's a broad question and can leave the interviewer..
Featured
A lot of interviewers ask this question - how did you hear about this position? This way they can judge you if you are a passive or an active job seeker..
Featured
Writing a thank you note after an interview says a lot about you as a potential employee. Most notably, it says that you care about the opportunities presented..
Featured
Writing the perfect letter of resignation is more of an art than it is a science. And we're going to cover how to master that art form in this full guide..
Featured
Knowing how to end a business note or email is an important skill to develop. It helps portray a sense of confidence, respect and tone to your message..