How to Become an Orthodontic Technician (2022 Guide)
If you are interested in becoming an orthodontic technician, you need to know the requirements and job outlook for this field. The article below will provide you with information about the training programs, job outlook, and salary of this profession. You should also look for ways to network with professionals in your area. By joining professional societies, you can get access to information about job opportunities and career opportunities.
What is an orthodontic technician?
Orthodontic technologists are dental technology specialists that design and manufacture orthodontic appliances and equipment to straighten teeth and treat malocclusions. They work in orthodontics, a dental speciality that deals with the diagnosis, prevention, and treatment of misaligned jaws and teeth. Orthodontic technicians play a critical part in patient treatment by ensuring that the different orthodontic devices used to treat their teeth are correctly constructed.
These individuals often work in labs or industrial facilities, although they may also work in orthodontic clinics under the supervision of doctors. On-site clinic technicians are often responsible for aiding doctors, preparing patients, and installing orthodontic equipment as needed.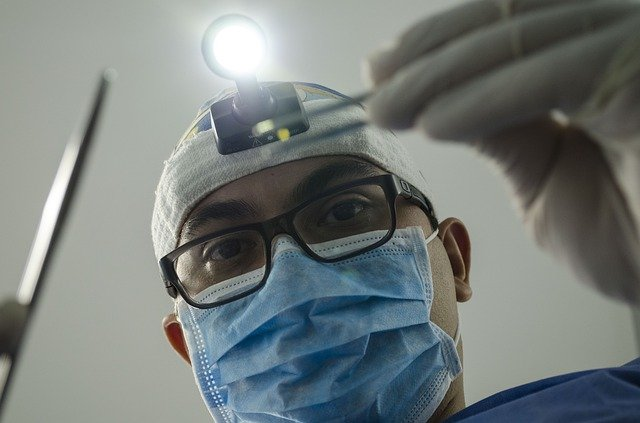 What does an orthodontic technician do?
Orthodontic technicians are in charge of creating well-fitting orthodontic equipment and gadgets that aid in the correction of malocclusions, or misaligned dental arches that cause inappropriate bites.
Because a patient's malocclusion can be caused by a multitude of circumstances, orthodontic technicians may need to create a wide range of appliances to adequately treat individual patients.
They can make active, passive, or functional gadgets like:
Expanders for the palatal cavity
Retainers
Spacers or separators
Headgear
Elastics
Braces
Pendulums
Splints
Bite starters
Positioners
Clasps
Orthodontists employ technical manufacturing equipment, such as computer-aided milling equipment, to form wax and metal-based materials according to measurements taken from molds or imprints of the patient's teeth. Orthodontic technicians must be familiar with this equipment in order to mold, grind, polish, carve, and install appliances according to doctor's directions.
Using articulating equipment, orthodontic specialists often evaluate appliances for conformity to measuring criteria. Orthodontic technicians may be responsible for completing essential repairs after appliances are implanted in patients' mouths to ensure the appliance's functionality and patient comfort.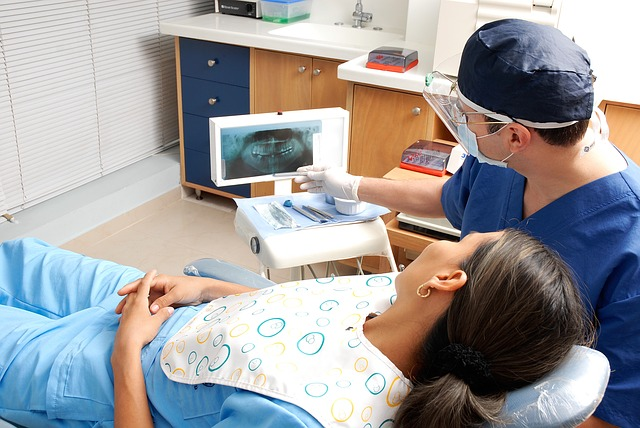 Qualifications
An education in dental technology is a good starting point to become an orthodontic technician. The emphasis of this education is on developing technical skills, such as the use of dental equipment and the construction of dental appliances from instructions. Students often spend time practicing constructing various popular appliances during their education. This type of training is especially beneficial to those who have excellent manual skills. Certification is a great way to demonstrate your skills and dedication to this profession.
The first step toward achieving this career is to earn a high school diploma. Nearly all technicians hold a high school diploma. After completing an education program, you will be able to get on the job training and obtain your certification. You can also pursue a certificate program in dental technology to further your education. As an orthodontic technician, you will be responsible for developing appliances and equipment for use in orthodontic practices. Once you have completed your education, you'll be working alongside dentists and specialists in an outpatient clinic or a hospital.
Job outlook
Whether you are interested in the dental field or the dental industry in general, there are plenty of ways to start your career as an orthodontic technician. Whether you're a recent graduate or are seeking your second career, you'll find a number of different opportunities available. A few of the most popular are listed below. Listed below are some of the common positions available in the field. To learn more, read on. There are also a number of ways to advance in your career as an orthodontic technician.
The demand for orthodontic services is consistent throughout the country. Therefore, the job outlook for orthodontic assistants is bright. According to BLS data (which includes dental assistants), the number of jobs for this field is expected to increase 7% over the next ten years, or approximately 23,400 jobs. For this reason, aspiring orthodontic assistants should not delay their studies. Those who complete the training can expect a career that will take them from entry-level to mid-level position.
Training options
For those interested in a career in orthodontic technology, there are many training options available. This profession can be learned experientially in high school. For those unsure of their educational path, they may want to consider shadowing an orthodontist or dental technician. For those interested in a career in this field, finding a part-time job as an assistant or helper can also be advantageous. The following are some of the most popular training programs for orthodontic technicians.
Besides formal education, many technicians gain on-the-job training. Some schools offer certificate programs in dental laboratory technology. Other universities also offer dental lab technology programs. In addition to formal programs, community colleges and technical/vocational schools often offer orthodontic technician programs. Depending on the school, these programs can last two to four years. For those who prefer more hands-on training, some programs even offer apprenticeships. Once you've completed your training, you're ready to find employment in the field.
Salary
Salaries for orthodontic technicians are based on experience and education. However, the pay may vary widely by location. The following table outlines the salary ranges for an orthodontic technician. The salary range is based on 25 anonymous salary reports from employees. In addition to experience, education and certifications also affect the salary. In addition to geographic location, the salary ranges vary significantly depending on years of experience. The average tax rate for an Orthodontic Technician is 22%.
Currently, the average salary for an Orthodontic Technician is $50,536 per year. This is equivalent to $24 per hour. An Associate Degree is required for this position. The highest level of education is an Associate degree. Other job titles for an Orthodontic Technician are Associate Orthodontist, Dentist Orthodontist, and Traveling Dentist. Interested candidates should look for a job opportunity in a city where the cost of living is low.
How to become an orthodontic technician
Here's how to become a certified orthodontic assistant or orthodontic technician:
1. Obtain a high school diploma or its equivalent
Obtaining a high school diploma or an equivalent degree is the first step toward becoming an orthodontic technician. Almost of orthodontic technicians have completed high school. This degree is necessary to begin on-the-job training or to enroll in educational programs that will assist you in gaining the technical abilities needed to work as an orthodontic technician.
To get the most out of your high school experience, look for extracurricular chances to learn about orthodontic technology firsthand. Consider studying particular orthodontic technology training and development programs in your region while you work toward your diploma. You might be able to observe an orthodontist or an orthodontic technician to get an idea of what their jobs entail. Even better, you might be able to obtain a part-time employment as an assistant or assistance in an orthodontist's office or laboratory to determine if you like working in the field.
2. Participate in a formal schooling program
Although formal training is not required to work as an orthodontic technician, there are a variety of educational programs available to assist you get started. The Commission on Dental Accreditation (CDA) and the American Dental Association both accredit several technical or vocational institutions' formal training programs (ADA). Such programs are also accessible in community colleges and universities, as well as through certificate programs. These programs may include apprenticeships and work placement opportunities that can help you advance your career in the long run.
Many of the formal educational possibilities are directed toward the overall subject of dental technology, which includes orthodontic technology as a specialization. It's possible that you'll be able to gain the specialized technical abilities needed to operate equipment and create dental appliances efficiently from the information you obtain in these programs. Experiential learning classes at on-campus clinics may also allow you to try assembling popular appliances as part of these training options. This form of training is very beneficial for orthodontic technicians who need to improve their manual abilities.
3. Look for on-the-job training opportunities
Some orthodontic technicians choose to learn on the job rather than attend official education programs. If you're interested in going down this path, look for internship and clinical shadowing options where you may practice duties and improve your abilities. You could also be able to locate jobs that need longer training periods in order to help you improve your skills.
Depending on your specific scenario, on-the-job training might be organized or unstructured. Observation methods and trial periods when you test your knowledge on a less formal basis than in educational programs are sometimes required for this sort of training. On-the-job training not only allows you to network with professionals in the industry, but it also allows you to put your abilities to the test and see if you love working as an orthodontic technician. This sort of involvement may also assist students engaged in training programs, since acquiring a varied range of practical job experiences can only boost your skill set in the long run.
4. Work toward certification
You can pursue certification in dental technology after strengthening your skills and competences through training programs. While no national certification or licensing is required for orthodontic technicians, many choose to obtain Certified Dental Technician (CDT) credentials from the National Board for Certification in Dental Laboratory Technology in the subfield of orthodontic appliances to validate their professional status.
This certification is an excellent professional development opportunity that can demonstrate to potential employers that you are passionate about orthodontic technology and have a growth-oriented mentality. If you have finished an ADA-accredited school or have five years of on-the-job experience in dental technology, you are qualified to take the CDT test and obtain your certification.
5. Look for professional possibilities
Finding employment prospects in the sector and starting your professional career are the last steps to becoming an orthodontic technician. You can seek employment with local laboratories, dental clinics, and orthodontic clinics after earning the necessary expertise to work in the sector through various training possibilities. There are several approaches to finding acceptable career opportunities.
If you acquired your training through official educational programs, the institution where you attended may be able to place you in a position. If you didn't pursue formal schooling, it's a good idea to reach out to experts you met during your on-the-job training; they might be able to help you find work at their clinic or one nearby. Consider joining professional organizations such as the American Diabetes Association (ADA), which often advertise job openings for people in the area. Finally, you may look for information about local job advertisements for orthodontic technicians on websites.
Favorite Resources
Our favorite resources are included below.
Job interview resources
Resume and cover letter resources
Job search resources
Interview Question and Answer Guide (PDF)
Download our full interview preparation guide. Complete with common interview questions and example answers. Free download. No email required.
Download PDF
Popular Resources
Featured
Phone interviews have become a core part of the process when attempting to find a secured placement for an open position. Companies receive massive responses from potential candidates for any..
Featured
Concerning a job search, you might receive numerous offers from your recruiters. Before you choose one, you need to assess all the conditions, for which it is vital that you know everything associated with the offered position..
Featured
Answering this question during a job interview requires more than knowing why you are unique as an individual. Yes, the true scientific answer is made up of two main components: your..
Featured
An ice breaker question is a question that's asked from one person to another person in order to act as a conversation starter. It brings a connection...
Featured
Open-ended questions like "What motivates you?" can elicit a deer-in-the-headlights reaction from job candidates if they are unprepared. It's a broad question and can leave the interviewer..
Featured
A lot of interviewers ask this question - how did you hear about this position? This way they can judge you if you are a passive or an active job seeker..
Featured
Writing a thank you note after an interview says a lot about you as a potential employee. Most notably, it says that you care about the opportunities presented..
Featured
Writing the perfect letter of resignation is more of an art than it is a science. And we're going to cover how to master that art form in this full guide..
Featured
Knowing how to end a business note or email is an important skill to develop. It helps portray a sense of confidence, respect and tone to your message..