How to Become a Zookeeper (2022 Career Guide)
Here is how to become a zookeeper. Zookeepers are responsible for the care of the animals at zoos and aquariums. They're recognized for working odd hours in addition to analyzing individual animal habits, informing the public on important details about each species, and collecting health records.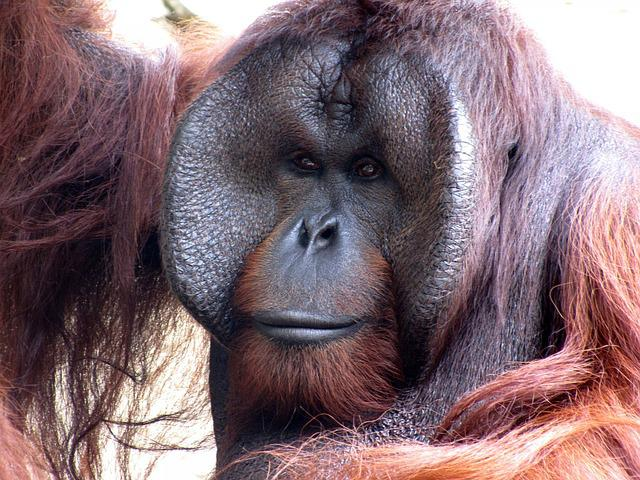 What is a zookeeper's job description?
A zookeeper helps animals in a variety of ways to improve their quality of life. Zookeepers devote time to cleaning the animals' living quarters, feeding them on a regular basis, training them for certain tasks, providing basic medical care, and doing scientific study. Some zookeepers work with specialist groups for reptiles, birds, mammals, and other creatures.
Here are some of the talents zookeepers need to succeed in their jobs:
Friendly personality traits
To be effective in this job, zookeepers must have excellent interpersonal skills. They interact and collaborate with personnel to give the best possible care for the zoo's animals. Interpersonal skills assist you in becoming a leader by allowing you to take responsibility of initiatives while demonstrating empathy for your employees and fellow animals.
Skills in problem-solving
Zookeepers may face challenges on the job, therefore they must be proactive in coming up with solutions using their problem-solving abilities. The information you get at school and at work can assist you in comprehending the amount of investigation, analysis, and attention to detail necessary to address the complexity of employment settings. Make an effort to broaden your range of experiences so that you may utilize what you've learnt afterwards.
Skills in customer service
Zookeepers engage with the general public to educate them about the animals at the zoo. Working with the public necessitates excellent customer service abilities that result in a positive tourist experience.
Computer abilities
Zookeepers assist in the recording and documentation of the animals they care for. Records on their behavior, medical information, and so on can be kept. As a result, zookeepers must keep up with the newest computer technology in order to effectively collect and track pertinent data. They may need to collaborate with various software tools that can function as a zoo's centralized database.
Skills in time management
These experts should keep track of how much time they spend on each assignment. They should be able to concentrate on one activity at a time, create realistic objectives, prioritize work according to significance, and delegate responsibilities to others as needed. They should also be able to rely on others for assistance in accomplishing tasks in a timely manner.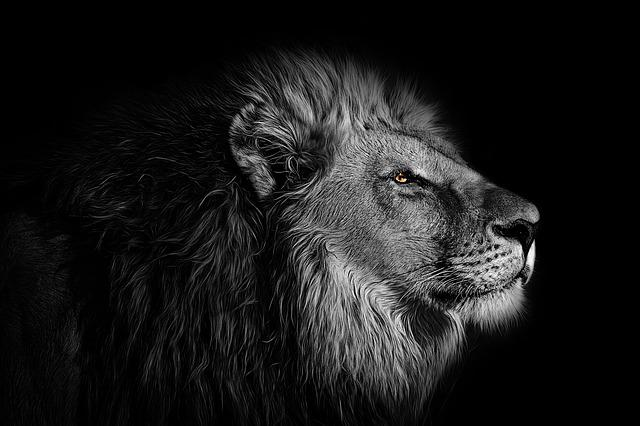 The average zookeeper's pay (average annual salary)
A zookeeper's average hourly wage is $14.05, although wages range from $7.25 to $34.10 per hour. The pay of a zookeeper is determined on their degree of education and experience. Those with a better education and more experience are more likely to earn more money. Pay is also affected by the size, kind, and location of the institution where they work.
Job duties
Zookeepers have many different job duties. They must maintain the health and well-being of the animals in their care and observe their behavior. They must also develop feeding schedules for the animals and order supplies. Zookeepers must maintain the cleanliness and order of animals' habitats and enclosures. Zookeepers must also identify and maintain equipment and exhibits. In addition to observing the animals and their daily routines, zookeepers are also responsible for interactivity with visitors and provide stimuli to keep them engaged in learning.
What do Zookeepers do in a zoo?
Zookeepers are often specialists in specific species or sections of the zoo. Generally, they focus on a particular animal type, and get to know each species intimately. They can spot stress or disease in these animals, and they may also have to check on their enclosures to ensure that everything is in order. Zookeepers also record and document their observations. Zookeepers often educate the public about the animals that live within their facilities, which is why they need to have a strong interest in animal care.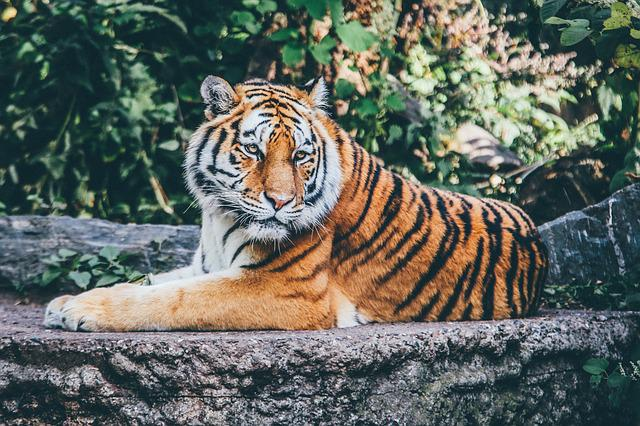 Job duties vary based on the type of zoo
A zookeeper's job description varies depending on the type of zoo they work in. Zookeepers should have a bachelor's degree in animal care, and experience working with animals. Zookeepers should have experience working with animals, as well as be willing to train others for the position. The job duties of a zookeeper include educating the public about the animals and their care, building professional networks, and giving training to volunteers and new staff.
Education required
Many zookeeper positions are highly competitive, and candidates with relevant qualifications will stand out amongst the competition. While some individuals obtained their first zookeeper job through volunteer work, others went on to further their studies after finding employment. Volunteer experience and courses from community colleges can give applicants an edge. Animal experience can be particularly valuable.
Volunteer work and rehabilitation work
Volunteering in zoos and wildlife rehabilitation centers during high school will also give students experience in caring for animals. Many internships are worth college credits. And even if you don't receive paid work, your experience with zoos and wildlife rehabilitation centers will lead to valuable job referrals.
As a zookeeper, you'll need to have excellent people skills and know how to treat animals. You can get valuable experience in zookeeping by becoming a friend or colleague of a zookeeper.
Is a bachelor's degree required to become a zookeeper?
Although not required, a bachelor's degree is helpful. In zoos, it can help to have a strong background in animal husbandry and biology, since these subjects can be useful for the position. Additionally, a bachelor's degree in animal science or biology may be helpful for job searching. A master's degree is not necessarily required to become a zookeeper, but can help you land higher-level positions.
After graduating from high school, students may look for part-time work in animal care or volunteer at zoos. Students may also choose to intern in veterinary offices or zoos. Students should also choose a school that offers classes that incorporate hands-on experience.
Portland Community College in Oregon offers internships at various zoos as part of its curriculum. Gainesville University offers opportunities for students to earn college credit by completing research studies and volunteering.
Willingness to work with wild animals of all types
Regardless of the education and experience that a candidate may have, zookeepers need to be willing to work with animals and work hard to keep them healthy. The best way to gain experience in animal care is by volunteering at a zoo or animal shelter.
Volunteering is not only an effective way to gain valuable experience, but also an opportunity to build a reputation for hard work and dedication. Zookeepers have an interesting history. Many of them grew up on farms, and care for animals.
Experience needed
To become a zookeeper, you need extensive experience working with animals. You must be patient, able to work with others, and be a team player.
Zookeepers also need to have strong math skills and be able to measure weights and measures. You must have excellent public speaking skills, as you will need to communicate with visitors.
Zookeepers spend most of their time outdoors, and many of them are required to carry heavy buckets.
Getting hands on experience
You can get hands-on experience with animals by volunteering at a zoo or wildlife rehabilitation center during your college career. In addition to helping with the animals, you can also get valuable job referrals, which is valuable for your future employment prospects.
An internship may even be paid, so it is well worth your while. The best way to get an internship at a zoo is to do a university internship first. Usually, entry-level positions are unpaid, but you can get paid positions after that.
Having a background in working with animals will increase your chances of getting hired by a zoo. Zookeepers tend to be shy around people, but networking is essential in this field. It is also important to network, so you may find yourself stepping outside your comfort zone.
As a zookeeper, you'll need to meet people from other careers and social settings to build a network.
Working with multiple types of animals
As a zookeeper, you'll likely be working with specific types of animals. You'll get to know the animals in a zoo, which will help you recognize the signs of stress or disease. You'll also need to check for damage in the animals' enclosures.
Zookeepers often work long hours and need to be flexible about their days off. Zookeepers have great responsibility and can even earn a reputation internationally.
Although a zookeeper job doesn't require formal education, many of them prefer candidates who have completed some sort of specialized training. You can either take online courses, attend seminars, or even complete an apprenticeship program. If you have a bachelor's degree in biology or zoology, this will be very helpful in your job search.
However, a master's degree is not required to become a zookeeper - it's merely recommended for those who want to be on the front lines of conservation and protection of animals.
Job outlook
Zookeepers are responsible for caring for the animals and their environment at zoological parks. They are often the first point of contact for zoo guests. Zookeepers prepare animal food, schedule feeding times, and facilitate scheduled talks with guests.
Zookeepers spend part of their day feeding animals, including giraffes, elephants, snakes, birds, and more. They also have to keep track of various health issues and diseases among the animals.
Wildlife management and research
Zookeepers may become involved in research, breeding programs, or in-situ conservation. Collaboration in scientific papers and presentations at conferences may lead to opportunities to become managers of larger groups or entire sections of zoos. The career path is long and varied, and vacancies are rare.
However, those with zoological experience may find it lucrative and enjoy job satisfaction as a zookeeper.
College degree requirements
Zookeepers must hold a Bachelor's degree. Those with an animal science or biology degree are ideal candidates, as these courses prepare them for working with animals on a daily basis. Generally, bachelor's degree programs include classes in animal behavior, genetics, ecology, and physiology. In addition, students should be able to balance their schoolwork with zookeeping. As for training requirements, zookeepers should have a Bachelor's degree and a minimum of four years' experience.
Growth of the role in the United States
The job outlook for zookeepers is generally positive, with a 12% increase in employment over the next decade. The salaries are not particularly high, but the job market is expected to remain stable.
Because zookeepers are important to conservation, they may become managers at zoos. Some zookeepers go on to build international reputations. They are a great option for anyone interested in a rewarding career with a positive outlook.
How many hours does a Zookeeper work?
Unlike many other jobs, zookeepers work long hours. Many tasks are repetitive and physically demanding, and their physical fitness may be a barrier for some. Zookeepers must be patient and meticulous in their work.
In addition, they must be able to handle a variety of animals, including rare species. Zookeepers may have a hand in special breeding or births, and their dedication to caring for the animals can be difficult to break when the animals are transported to another location.
Common FAQ's
Questions from job seekers.
Here are some frequently asked zookeeper questions:
Are there any careers that are comparable to zookeeper?
Zookeepers can also work in a variety of occupations that utilize their skills. These are some of the jobs available:
What qualifications do I need to work as a zookeeper?
To be effective, zookeepers must possess a diverse range of talents. Among these abilities are:
Communication
Physical endurance
Understanding of animal behavior
Organizational time management
How can I gain animal-related experience?
Please contact the organizations listed below to inquire about volunteer or internship opportunities. Working with animals in any capacity qualifies you to work as a zookeeper.
You can also request an informative interview with personnel who work at these institutions so that you can learn more about their full-time duties.
Veterinarian clinics
Animal shelters in the area
Wildlife rehabilitation centers
What are some of a zookeeper's everyday responsibilities?
Zookeepers may spend long days feeding and cleaning animals, but they also observe animal behavior and train for more natural behaviors. They collaborate with veterinarians and other helpers on a regular basis to ensure that the animals are healthy and receiving adequate stimulation. Many zookeepers also offer regular public educational sessions for anyone who are interested in a specific animal group or species.
Favorite Resources
Our favorite resources are included below.
Job interview resources
Resume and cover letter resources
Job search resources
Interview Question and Answer Guide (PDF)
Download our full interview preparation guide. Complete with common interview questions and example answers. Free download. No email required.
Download PDF
Popular Resources
Featured
Phone interviews have become a core part of the process when attempting to find a secured placement for an open position. Companies receive massive responses from potential candidates for any..
Featured
Concerning a job search, you might receive numerous offers from your recruiters. Before you choose one, you need to assess all the conditions, for which it is vital that you know everything associated with the offered position..
Featured
Answering this question during a job interview requires more than knowing why you are unique as an individual. Yes, the true scientific answer is made up of two main components: your..
Featured
An ice breaker question is a question that's asked from one person to another person in order to act as a conversation starter. It brings a connection...
Featured
Open-ended questions like "What motivates you?" can elicit a deer-in-the-headlights reaction from job candidates if they are unprepared. It's a broad question and can leave the interviewer..
Featured
A lot of interviewers ask this question - how did you hear about this position? This way they can judge you if you are a passive or an active job seeker..
Featured
Writing a thank you note after an interview says a lot about you as a potential employee. Most notably, it says that you care about the opportunities presented..
Featured
Writing the perfect letter of resignation is more of an art than it is a science. And we're going to cover how to master that art form in this full guide..
Featured
Knowing how to end a business note or email is an important skill to develop. It helps portray a sense of confidence, respect and tone to your message..