How to Become a Livestock Agent (2022 Career Guide)
Here's how to become a livestock agent. If you are thinking about becoming a livestock agent, then you must first obtain a high school diploma. This is the minimum educational requirement for most livestock agents. The courses you should take include biology, animal science, and business.
If possible, consider taking agricultural courses as part of your high school curriculum. These courses can help you understand more about agriculture and food, as well as boost your college application. However, be aware of the minimum educational requirements before you begin your journey.
What is a livestock agent?
A livestock agent, also known as a livestock buyer, is a farmer who oversees the purchase and sale of farm animals such as cattle, chickens, and pigs. They represent their clients, which might be farmers, ranchers, meat processing industries, or other businesses that use animal products.
They attend auctions to analyze the health and quality of animals, estimate profit margins, and make purchases on behalf of their clients. These agents keep a careful eye on market developments in order to advise their clients on which cattle to buy.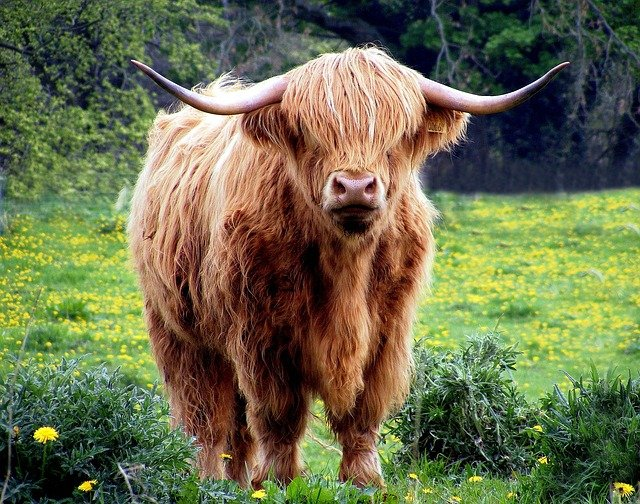 What are the responsibilities of livestock agents?
To expedite the acquisition of animals, livestock agents frequently function as a liaison between a seller and their customer. These experts' tasks vary depending on the agricultural business in their location, however they usually do the following:
Identify livestock purchasing prospects and visit farms to assess the condition of animals for sale.
Assess cattle worth and bargain with vendors to achieve the greatest deal for their customer.
Assist with contract preparation and customer queries concerning the selling agreement.
Arrange for animal transportation to their clientele.
Communicate with clients to learn about their livestock requirements and give purchasing recommendations.
Keep track of market trends and stock prices to keep informed about current events.
Attend livestock auctions on behalf of their clients to buy and sell cattle.
Maintain purchase data for their organization or agency and generate sales reports.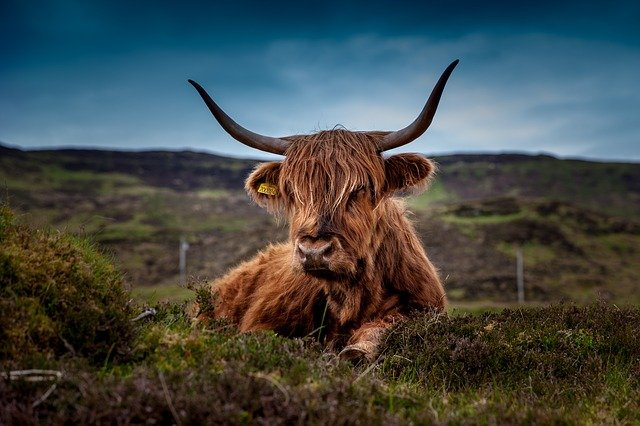 Entry requirements
To become a livestock agent, you will need a high school diploma or equivalent education. When applying for employment, you should highlight coursework in animal science, mathematics, and business. A high school agriculture program can enhance your college application. It also provides valuable experience with livestock, agriculture, and the food industry.
ALPAA information
For more information, visit the ALPAA website. To apply for an entry-level position, you must have a driver's license and have completed secondary education. A high school education is generally sufficient, but if you plan to work in a larger agency, you will need to obtain tertiary education.
Entry requirements to become a livestock agent vary by state. Most agents work for themselves and are self-employed. Many work a flexible schedule, working irregular hours. Livestock agents spend most of their time outdoors inspecting animals and estimating their profit values. While the job requires extensive travel, it also requires office work. For those interested in pursuing a career in this field, it's worth considering the educational requirements and salary ranges.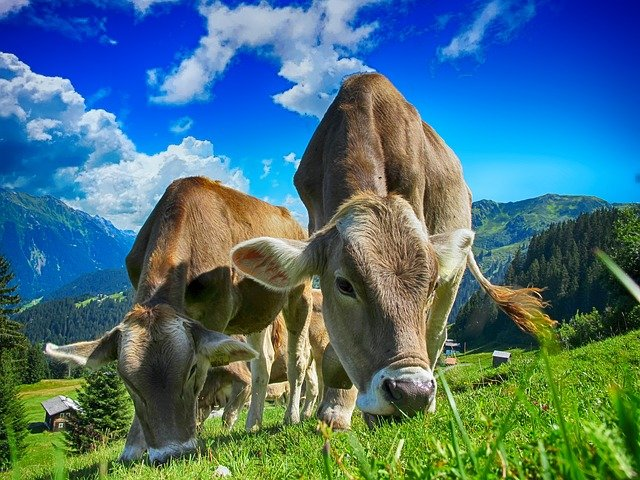 Certification requirements in specific states
In order to work as a livestock agent in the state of Montana, you must obtain the certification of the DATCP. This is an ongoing training process, which involves taking and passing an exam. Once you have passed the test, you can begin applying to agencies for licenses and responsibilities. Livestock agents are licensed to carry a gun and can use it in the course of their duties. These agents also receive patrol cars. The Yellowstone show portrays this role very well.
As a stock and station agent, you will represent farmers and graziers. The work of a stock and station agent may include buying and selling livestock, auctioneering, and property and merchandise sales. Some agents may even specialize in stud stock and grain merchants. Some agents may be grain merchants or wool buyers. You can choose which of these options would be best for you. Once you're registered, you'll be on your way to a rewarding career.
Salary range
Livestock agents work for farmers and ranchers in several states. This field requires specialized training in a variety of fields, including genetics, behavior, and physiology. They also have to be excellent businesspeople, as well as have knowledge of various meats. Livestock agents earn $25,000 to $65,000 per year, and benefits include health insurance, retirement plans, housing, and utilities. They may also be given a vehicle or a meat allowance.
Salary and cost of living for a livestock commission agent
The average salary for a Livestock Agent in the U.S. is $62,987 per year, but the range is much higher. For example, an individual with a Bachelor's degree may earn $73,836, while a person with an Associate's degree will make $44,674. The cost of living data for Livestock Agents is calculated from surveys of employers and employees. A person can earn as much as $54,478 per year as a Livestock Agent in the U.S., as long as they have experience and a degree.
Livestock agents are often self-employed. Their salary depends on their experience, location, and skill level. In New York, an entry-level agent can earn $45,317. At the senior level, an individual can earn $75,655 - nearly double the average salary of livestock agents in New York. They can expect to earn an 18% increase in five years. This career requires a strong knowledge of animals and a background in animal husbandry.
What is the average salary of a livestock agent?
The average annual salary for a Livestock Agent varies widely based on the number of clients served, the type of insurance they sell, and the geographic region where they work. In New York, the salary range is $39,903 to $66,617. In other states, salaries for Livestock Agents vary from state to state, and depending on the type of experience, a person may earn anywhere from $50 to $60,000 annually.
As a livestock insurance agent, you may specialize in a certain type of animal, or you may want to branch out into other segments of the industry. If you're comfortable working with large animals, you might want to consider becoming a livestock insurance agent. Working in this field is a rewarding career choice that can lead to many advancements, such as becoming a regional sales manager or sales director. After establishing a solid client base, you can also become a partner in an established insurance agency or set up your own independent agency.
Interpersonal skills required
A career as a livestock agent requires strong communication and interpersonal skills. Livestock agents often perform market research and analyze information to recommend livestock to their clients. They also frequently negotiate prices and terms of purchasing agreements with sellers. Livestock agents typically work under time constraints and need to be quick and reasonable in their decisions. To succeed in this field, you need a high school diploma or an equivalent degree and relevant work experience.
Looking at agricultural associations
Agricultural associations are a great place to start when you're looking for a job in the field of livestock. These associations can provide you with the resources you need to land your dream job and offer professional references. Many organizations offer courses and certifications, and listing your membership in one of these associations will make you stand out among other applicants. American Society of Farm Managers and Rural Appraisers and American Society of Animal Science are two professional associations that may help you get your start in the field.
What is livestock judging and why should I do it?
Livestock judging is another great way to develop your life skills. Livestock judging teams develop important communication and public speaking skills, which are essential in this field. Livestock agents are also expected to have good problem-solving skills. They should also have a high level of commitment and motivation. A collegiate livestock judging team is an excellent opportunity to improve interpersonal skills. Once you have these skills, you'll have a great career in this field.
Livestock judge or livestock inspector
Depending on your goals, you may be a livestock judge or a livestock inspector. Livestock judges use nine to eleven pieces of information to make their decisions and rank livestock. In addition to good communication skills, they must also use livestock terminology and understand the laws related to livestock. As a result, they have to be people-friendly and have excellent interpersonal skills. This will be beneficial in many aspects of the livestock business, including obtaining a higher-level job.
Livestock appraisers do not need a degree, but they must have relevant hands-on experience in the industry. Prior experience judging livestock is an advantage, and coursework in accounting will help prepare you for the industry. In addition to hands-on experience, interns can help, although they cannot replace actual work in the industry. In addition to these requirements, you should be able to manage different types of livestock in different settings.
Regulation of livestock markets
The Ministry of Environment has recently announced new rules regarding livestock markets to ensure the welfare of cattle. The new Regulation of Livestock Markets, 2017 includes 27 rules aimed at preventing cruelty and neglect of animals. They will come into force after publication in the official gazette. In case of infringements of the rules, criminal penalties will apply. Moreover, members of livestock markets will be held responsible for their actions, which will include proper record-keeping and provision of certificates.
Why are the new regulations in place?
The new rules have also made it mandatory for livestock markets to be inspected and certified by a committee to prevent cruelty and abuse of animals. These markets must ensure that animals have good living conditions and are not used for smuggling and illegitimate slaughter. The earlier notification failed to meet its aim of preventing the illegal trade of animals across national and international borders. However, the new rules have been welcomed by various animal welfare organizations.
The rules were previously designed to prevent the sale of animals for slaughter through livestock markets. They also prohibited the sale of animals to slaughter without a traceable source of supply. This approach ensured that consumers could always trace their meat and products. The new draft rules do not even address the most common causes of cruelty to animals. As a result, they pose a risk to consumers and do little to prevent unnecessary pain to animals. If you want to be a better farmer, it is necessary to ensure the welfare of animals.
What are the regulations of livestock markets?
The Regulation of Livestock Markets also restricts the sale of cattle for slaughter. Many animal markets bring in unfit or diseased animals for slaughter. These animals can spread infectious diseases. Therefore, regulating the trade of animals for slaughter will ensure that only healthy animals are traded for agricultural purposes. Buying animals for slaughter directly from the farmers and other producers will avoid unnecessary cruelty and suffering. However, it is essential to ensure that all of the animals are properly traced in the supply chain to avoid avoiding the possibility of food contamination.
The regulations also require the establishment of proper housing facilities and a feed storage area for cattle. In addition, the rules restrict the sale of cattle for slaughter and require traceability through the supply chain. This controversial provision was later stayed by the Supreme Court, but the rule remains in force and MoEFCC will continue to enforce it. Nevertheless, it remains to be seen if these rules are implemented. So, the future of livestock markets is largely dependent on the implementation of these regulations.
Favorite Resources
Our favorite resources are included below.
Job interview resources
Resume and cover letter resources
Job search resources
Interview Question and Answer Guide (PDF)
Download our full interview preparation guide. Complete with common interview questions and example answers. Free download. No email required.
Download PDF
Popular Resources
Featured
Phone interviews have become a core part of the process when attempting to find a secured placement for an open position. Companies receive massive responses from potential candidates for any..
Featured
Concerning a job search, you might receive numerous offers from your recruiters. Before you choose one, you need to assess all the conditions, for which it is vital that you know everything associated with the offered position..
Featured
Answering this question during a job interview requires more than knowing why you are unique as an individual. Yes, the true scientific answer is made up of two main components: your..
Featured
An ice breaker question is a question that's asked from one person to another person in order to act as a conversation starter. It brings a connection...
Featured
Open-ended questions like "What motivates you?" can elicit a deer-in-the-headlights reaction from job candidates if they are unprepared. It's a broad question and can leave the interviewer..
Featured
A lot of interviewers ask this question - how did you hear about this position? This way they can judge you if you are a passive or an active job seeker..
Featured
Writing a thank you note after an interview says a lot about you as a potential employee. Most notably, it says that you care about the opportunities presented..
Featured
Writing the perfect letter of resignation is more of an art than it is a science. And we're going to cover how to master that art form in this full guide..
Featured
Knowing how to end a business note or email is an important skill to develop. It helps portray a sense of confidence, respect and tone to your message..