How to Become a Lash Technician (2022 Guide)
Here's how to become a lash technician. In this article, we'll discuss how to become a lash technician, get a license, and get clients hooked on your lash services. You'll also learn about creating a space for your lash business. After reading this article, you'll be well on your way to making money as a lash tech.
You can start applying for lash extension training at local beauty schools and community colleges, or take the course online.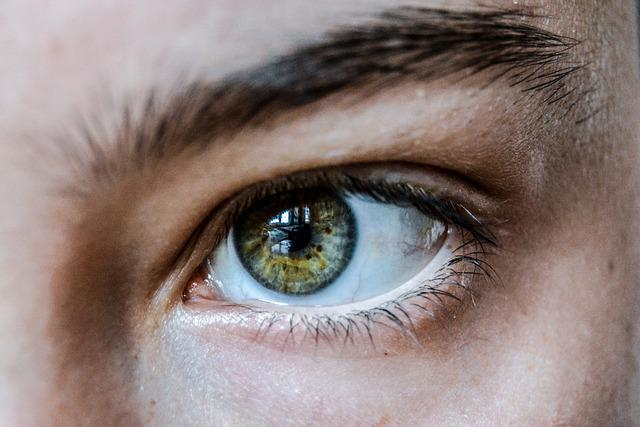 Getting a eyelash technician certification
Whether you want to work from home or have a salon, getting a lash technician certification is an excellent way to establish yourself in the beauty industry. These professionals can earn between $14 and $25 per hour depending on their experience and level of expertise.
However, there are a few important factors to consider when choosing a career path in lash application. First, you should consider how much you want to earn.
A certified lash technician can expect to make up to $20,000 per year, but you should remember that this figure is usually based on the average tips that they receive.
After completing, you'll be licensed in your state to perform lash extensions professionally
After completing a training course, you will need to become licensed in your state. This will ensure that your customers get the best service possible. You will also be able to work in more luxury establishments because most of these businesses require certified technicians.
You should also make sure to look for an accredited beauty school in your area. There are numerous online beauty schools that offer lash technician certifications, as well as courses that teach you more about the industry.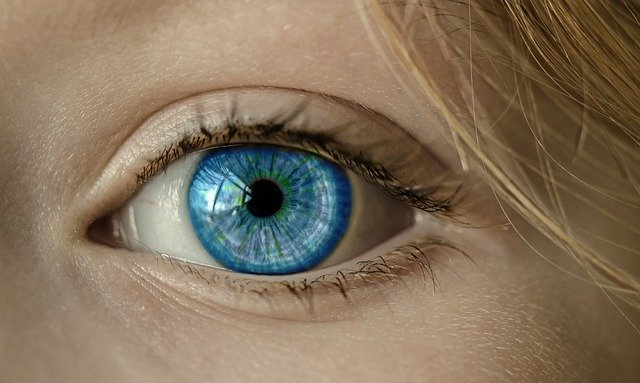 What is the cost of an eyelash extension certification?
The cost of eyelash extension certification courses varies from $300 to $2,000. The cost of a lash extension training course depends on the content, the kit, the duration of the course and its reputation. However, you should keep in mind that most certification programs require that you acquire a license, which will vary from state to state.
In most states, you will be required to have a license to practice eyelash extension and other cosmetology services. If you have a license, you can practice independently in your state.
Getting a lash technician certification can help you create your dream business and earn a supplemental income. As an added bonus, it comes with a lash kit valued at $200. This kit contains the necessary tools to create stunning eyelashes.
The kit also includes tweezers, primer, adhesive, and other tools to complete the job. Aftercare instructions will be included in your kit. After the course, you will receive free advice from a Master Trainer.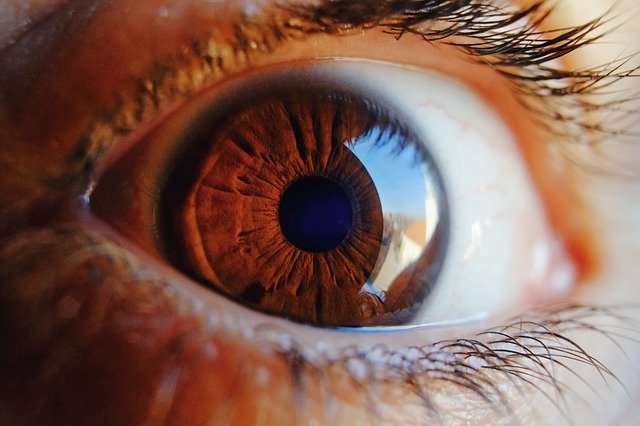 Getting a license as an eyelash extension specialist
The easiest way to get a license as a lash tech is to take a course online. There are many courses available, regardless of your budget and state. 3D Lash and Brow offers state board preparation courses online. The course includes a written exam, practical exam, and lash services.
Students must attend classes and practice a set schedule during the training program to receive a license and start operating independently.
Should I obtain a license?
Obtaining a license as a lash technician is highly recommended if you want to start your own business. Working without a license is risky, and can result in legal action from disgruntled clients over burnt eyelashes or superglue in the eyes.
Also, licensed technicians can work independently, which is an advantage if you don't want to commit to a full-time job.
How much does a lash technician earn?
The salary for a lash technician is between $14 and $25 per hour depending on experience and location. However, many lash studios require their lash technicians to be certified.
Certification can help them find jobs and advance their skills, as well as provide a luxury service to their clients. The training will last about a year, and many programs take about a year to complete.
Depending on the state and location, additional training may be required by a salon or employer.
Who does the state provided licenses to?
The Department of State awards a license to household members of the United States military, National Guard, or Reserves. To earn a license in New York, applicants must complete a 600-hour course of study and pass both written and practical examinations.
Then they must submit an Affirmation of New York State Approved Schooling. This is the most comprehensive and fastest way to get a license as a lash tech.
While becoming certified as a lash technician can be expensive, it's a fun and rewarding career. It is a rewarding career and a great way to support yourself financially.
There are a number of kits available to help you along your way. And if you're still unsure, you can always start practicing on clients. After completing your training, you can begin applying eyelashes.
Getting clients hooked on lash services
If you're new to lash services, you may wonder if you can get your clients to stay for the full treatment.
It's important to remember that this type of service requires a bit more time than traditional eyelash extensions, so make sure to arrive at least ten minutes early. Not showing up early will compromise the quality of the treatment.
Also, if you're working with clients who are prone to falling asleep, you should consider setting up a room divider so that everyone can relax and enjoy the process.
Building loyal clients is the goal
If you want to create a loyal client base, you must make the booking process easy for your clients. Offer an online booking system that makes it easy for clients to book appointments and cancel them.
Most lash artists have success with loyalty programs that offer a free product after every tenth visit. These programs are a great way to attract new clients and retain current ones. The lash artist should take note of the client's needs and goals so that he or she can better serve them.
Educate your customers and yourself
Investing in education is another way to keep your business booming. It doesn't hurt to attend lash-focused conferences or invest in continuing education for yourself or your staff. This way, you can learn more about the product and the industry.
You can even sell your clients makeup so they can have an aftercare routine after getting their eyelashes done. The key to getting clients hooked on lash services is to be a professional, educated eyelash stylist and a great service provider.
Aside from the benefits of getting clients hooked on lash services, there are several other ways to get clients. You can offer discounts to clients who book multiple procedures at once, such as a mom and daughter full set.
This may work for you as long as you're careful not to offer too many discounts. Once your client base has been established, you can start charging more than a full set, which is an excellent way to boost your revenue.
Creating a workspace for a lash technician
As a lash technician, you want your workspace to be a comfortable and happy place. As a student, you worked hard to prepare for this career. After all, you want to be your own boss and enjoy the creative freedom that comes with your own business. But how do you set up the right environment to make that dream come true?
Use a mobile technician kit
You can also get some useful accessories to improve your work space. Many lash artists use a lash cart to organize their equipment and supplies. A lash cart on wheels can help you keep everything organized and make your services run smoothly.
You can also purchase a neck pillow and floor decals to make your workspace more attractive. And remember to create a workspace that is easy on your eyes! And don't forget about lighting!
Create work space for your clients
Whether you want to create an inviting environment for your clients or a professional one for yourself, an ergonomic workspace is essential to success as a lash artist. The proper setup will make you a better lash artist and retain more clients.
To create the perfect workspace for yourself and your clients, follow these tips. There's no better way to create an inviting and efficient workspace than to invest in professional lighting, a comfortable chair, and a good lighting scheme.
Lighting is critical
A lash studio requires a lot of lighting. This type of work requires a great deal of attention to detail. Therefore, it's important to create a space that has adequate lighting and clear work area.
Natural daylight may not be enough, so consider getting a lamp or an overhead light fixture to provide more stable lighting. A good lamp is also necessary for safety purposes. Also, make sure your work area is well ventilated to avoid the formation of mold or mildew.
Favorite Resources
Our favorite resources are included below.
Job interview resources
Resume and cover letter resources
Job search resources
Interview Question and Answer Guide (PDF)
Download our full interview preparation guide. Complete with common interview questions and example answers. Free download. No email required.
Download PDF
Popular Resources
Featured
Phone interviews have become a core part of the process when attempting to find a secured placement for an open position. Companies receive massive responses from potential candidates for any..
Featured
Concerning a job search, you might receive numerous offers from your recruiters. Before you choose one, you need to assess all the conditions, for which it is vital that you know everything associated with the offered position..
Featured
Answering this question during a job interview requires more than knowing why you are unique as an individual. Yes, the true scientific answer is made up of two main components: your..
Featured
An ice breaker question is a question that's asked from one person to another person in order to act as a conversation starter. It brings a connection...
Featured
Open-ended questions like "What motivates you?" can elicit a deer-in-the-headlights reaction from job candidates if they are unprepared. It's a broad question and can leave the interviewer..
Featured
A lot of interviewers ask this question - how did you hear about this position? This way they can judge you if you are a passive or an active job seeker..
Featured
Writing a thank you note after an interview says a lot about you as a potential employee. Most notably, it says that you care about the opportunities presented..
Featured
Writing the perfect letter of resignation is more of an art than it is a science. And we're going to cover how to master that art form in this full guide..
Featured
Knowing how to end a business note or email is an important skill to develop. It helps portray a sense of confidence, respect and tone to your message..