How to Become a Psychotherapist (2022 Guide)
Here's how to become a psychotherapist. If you've ever considered becoming a psychotherapist, you may be wondering how to become one. This article will explain how you can become a psychotherapist and the educational requirements for the position. We will also talk about the salary for a psychotherapist and how much education you'll need.
To make a successful career as a psychotherapist, you need to know what your state and country require of you, whether you'd like to work in employment or private practice, and what you'll need to know about the regulatory bodies in your country.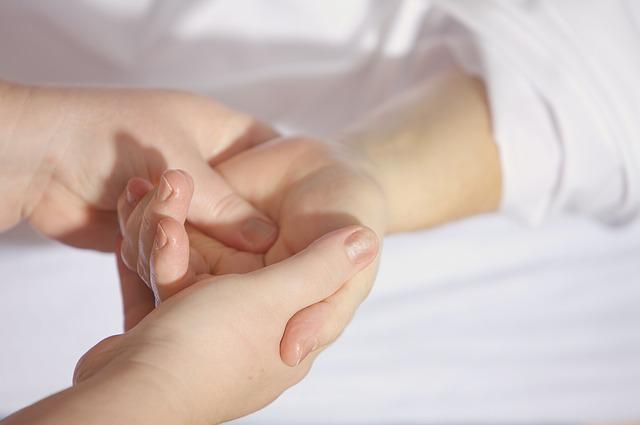 Paths to becoming a psychotherapist
During your undergraduate years, you can start gaining experience in the field by volunteering at a hospital, clinic, or other community organization.
You can also take up an internship or job shadowing, as well as conduct informational interviews to determine if this is the career path for you.
Graduate schools typically require a GPA of 2.75 or higher. You may also be able to get a job as a therapist if you have some experience in the field.
What schooling is required to become a psychotherapist?
To become a psychotherapist, you must undergo extensive schooling. To become a psychologist, you must complete five to seven years of graduate-level study. During this period, you'll work under the supervision of a trained doctor.
To become a licensed psychotherapist, you'll need to get a doctorate from a school that specializes in psychology.
However, you may be able to work as a therapist without having to get a doctorate.
The LCSW career path to a psychotherapist career path
Many LCSWs want to become psychotherapists. After completing their graduate training, they should seek entry-level or direct-care mental health jobs. These positions typically give you training in common therapeutic modalities.
But to qualify as a psychotherapist, you must have a strong interest in the field. The field of psychotherapy is highly demanding and requires a high level of commitment.
For example, a career as a psychotherapist can be challenging and difficult, but a successful outcome will make it all worthwhile.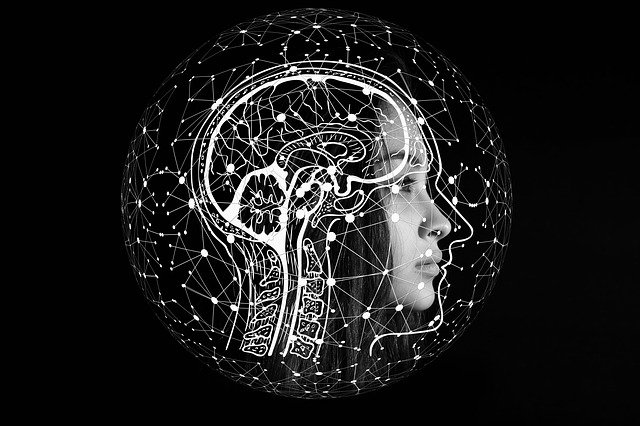 Do I need a master's degree to become a psychotherapist?
The path to becoming a psychotherapist also includes obtaining a master's degree in psychology. In order to practice as a psychotherapist, you must have completed a minimum of 450 hours of supervised experience.
Then, you must complete an exam that tests your expertise. You can apply for a license in any state, although licensing requirements vary.
The exam may be taken before or after the clinical work, depending on the state's rules.
Earning a Ph.D. in psychotherapy
After completing your bachelor's degree, you can seek a master's degree program. In many cases, earning a Ph.D. will increase your chances of getting hired in the field, and many Ph.D. programs grant a master's degree in the middle of the program.
The final step is to take a licensing exam. After completing all these requirements, you can become a licensed psychotherapist.
If you are already in college, you should first consider what kind of therapist you would like to be. Then, consider your strengths and career goals.
Different kinds of therapy require varying time commitments. Earning a doctorate to become a psychologist requires more training time than completing a master's degree.
Make sure that you meet all requirements of the graduate degree of your choice. Then, begin preparing for the program of your choice.
Some psychotherapists practice on their own or for nonprofit organizations. In the former case, they spend most of their time counseling individual clients. Others work as psychologists or psychiatrists, where they help treat mental health issues by using pharmaceuticals.
Regardless of what path you take, you will have to meet certain requirements to stay licensed. There are also several requirements for continuing education and marketing a practice. So, be sure to learn as much as possible about the field.
Education required for mental health counselors
Become a licensed psychotherapist by earning a master's degree in psychology or a related field. While a bachelor's degree is sufficient, it may not be enough. Many universities offer a master's degree in psychology that allows you to switch your major and complete your degree at a faster pace.
If you have an older degree, you may be able to enter a program right away, but you may have to complete a bridging qualification, such as a graduate certificate. To determine what the required degree is, speak with a university course advisor.
Becoming eligible for the licensure exam
Once you have earned your master's degree in psychology, you are eligible to sit for the licensure exam. Psychotherapists are required to have a master's degree and a minimum of 1,500 hours of supervised clinical work before they can be licensed. In addition, you may need to complete a supervised internship to gain hands-on experience. In most cases, however, a student will not practice as a psychotherapist until they have gained supervised experience.
The education required to become a psychotherapist varies by specialty. Many therapists hold a master's degree in psychology, but earning a Ph.D. increases your chances of getting hired.
However, some Ph.D. programs grant master's degrees even mid-way through their program. If you're interested in pursuing a Ph.D., it's a good idea to consider earning the degree in another field first.
Becoming sponsored by the NBCC
Once you have finished your college degree, you'll need to complete an exam sponsored by the NBCC. To become a psychotherapist, you must have a valid NCC, extensive specialized coursework, professional experience, and passing an exam.
Your resume should include a summary of your education and any relevant elective modules you have taken. Your cover letter should complement your resume and highlight any relevant training or experience you have acquired.
Earning the experience required
To become a psychotherapist, you must obtain a doctoral degree in psychology or education. The specialization you choose should be in educational psychology. Ideally, you'll also have at least three years' experience in supervised professional practice, and have completed a minimum of 1,000 supervised hours.
In addition, you'll need to complete licensure and accreditation. If you've got a master's degree, consider completing the requirements for a postgraduate program in psychology.
Why is getting a doctoral degree important?
Many therapists have a doctoral degree in psychology. This is necessary not only to practice as a psychotherapist, but also to become a licensed psychologist. A doctorate can also increase your knowledge and help you understand the specific needs of children.
When you have your PhD, you'll be well equipped to treat children. It will take you several years to become a licensed psychologist. Once you have your doctorate, you'll be able to work independently.
Are there other ways of becoming a psychotherapist?
There are many ways to become a psychotherapist, and there are many specialties within this field. For example, some people choose to work with children, while others specialize in adults. While some choose to work with families or couples, the majority of therapists work with individuals.
There are also many opportunities to work with individuals, couples, and even families. In addition to addressing the concerns of the individual, therapists also work to develop coping strategies that can help them live a better life.
Salary of a psychotherapist
Salaries for psychotherapists vary depending on their location. Psychotherapists in New York typically earn between $50,868 and $117,916 per year. In Los Angeles, psychotherapists report earning between $32,438 and $78,038 per year.
In Chicago, psychotherapists make between $36,397 and $48,089 annually. Psychotherapists in Houston generally earn between $44,219 and $51,000 a year.
Annual salary for psychotherapists varies depending on their employer. Psychotherapists working for a private practice, nonprofit organization, or hospital make approximately $34,779 to $64,048 annually.
However, if a psychotherapist has an extensive amount of experience, he or she can earn as much as $76,310 a year. In addition to salary, psychotherapists can also enjoy benefits like insurance and paid vacation.
Salary ranges can vary by experience and location
The salary of a therapist depends on a variety of factors, including the length of experience and the special skills of the therapist.
Those with more experience can negotiate their salary more easily. Those with less experience may also see a significant pay difference depending on their education and special skills.
The Professional Salary Report provides more information on salaries. If you want to earn more money as a psychotherapist, try a private practice.
While the salary for psychotherapists varies considerably by location, there are many ways to earn a successful career in this field. In addition to private practice, psychotherapists may also work in academic institutions, universities, or nonprofit organizations.
Psychotherapists spend the majority of their time in a clinical setting, helping clients manage emotional and mental challenges. The training and education of each therapist differs, as do the titles and licenses they hold.
Some psychotherapists work part-time and offer discounted sessions for low-income clients. Outside of the NHS, salaries for psychotherapists are much higher, although the demand for these professionals is relatively stable. In addition, the salary of a private psychotherapist is typically higher than the average for psychology.
However, the amount of compensation depends on the type of work and the reputation of the therapist.
Earnings based on geography
The Salary for Psychotherapists varies by state. Psychotherapists in rural areas will earn less than their counterparts in New York City. However, they can earn above average salaries, especially if they have training in innovation management.
These professionals earn an average salary of $104,000 per year. They should note that a doctorate degree does not guarantee a higher salary. However, the higher the degree, the greater the negotiation power you have.
A graduate degree in psychology is required to practice as a clinical psychologist. The highest earning clinical psychologists have doctorates in psychology.
They work in a wide variety of settings including private practices, schools, outpatient centers, and psychiatric hospitals.
Salary for psychotherapists depends on the location, but the top 10% of earners can expect to earn as much as $109,340 annually. In addition to the higher salary, psychotherapists have excellent job security.
Favorite Resources
Our favorite resources are included below.
Job interview resources
Resume and cover letter resources
Job search resources
Interview Question and Answer Guide (PDF)
Download our full interview preparation guide. Complete with common interview questions and example answers. Free download. No email required.
Download PDF
Popular Resources
Featured
Phone interviews have become a core part of the process when attempting to find a secured placement for an open position. Companies receive massive responses from potential candidates for any..
Featured
Concerning a job search, you might receive numerous offers from your recruiters. Before you choose one, you need to assess all the conditions, for which it is vital that you know everything associated with the offered position..
Featured
Answering this question during a job interview requires more than knowing why you are unique as an individual. Yes, the true scientific answer is made up of two main components: your..
Featured
An ice breaker question is a question that's asked from one person to another person in order to act as a conversation starter. It brings a connection...
Featured
Open-ended questions like "What motivates you?" can elicit a deer-in-the-headlights reaction from job candidates if they are unprepared. It's a broad question and can leave the interviewer..
Featured
A lot of interviewers ask this question - how did you hear about this position? This way they can judge you if you are a passive or an active job seeker..
Featured
Writing a thank you note after an interview says a lot about you as a potential employee. Most notably, it says that you care about the opportunities presented..
Featured
Writing the perfect letter of resignation is more of an art than it is a science. And we're going to cover how to master that art form in this full guide..
Featured
Knowing how to end a business note or email is an important skill to develop. It helps portray a sense of confidence, respect and tone to your message..