How Long Does it Take to Become a Dentist? (2022 Guide)
How long does it take to become a dentist? When looking into the average length of time required to become a dentist, you may be wondering how long it takes to graduate from dental school. There are several factors to consider, including the average GPA for college students and the average DAT score. Fortunately, there is good news.
Despite the high starting salary, acceptance rates to dental schools remain at around 55%, indicating that the field is highly competitive.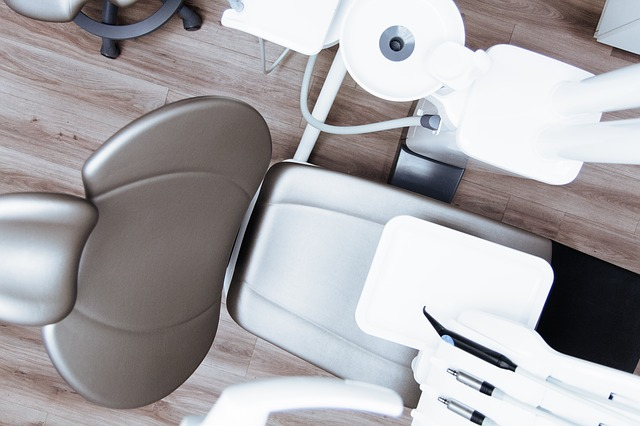 What exactly is a dentist?
A dentist is a medical specialist who focuses on oral health. They employ diagnostic measures to evaluate dental abnormalities and prevent oral disorders. Broken teeth, misaligned teeth, periodontal disease, and exposed tooth roots are among issues that dentists address with instruments.
What is the average time it takes to become a dentist?
A dentist's training spans between six and eight years. The particular path of become a dentist will be determined by a number of criteria, such as specialty. Specializations like as oral surgery and periodontology will need further study and training. Some students who do not want to specialize might reduce their school time by enrolling in a mixed educational program.
The following things can impact your dental school timeline:
Program type
Some prospective dentists will enroll in a four-year undergraduate school before enrolling in a four-year dentistry program. Students who enroll in dentistry programs that integrate an undergraduate degree with dental training may usually finish the program in six years.
Specialization
Your timeframe will be influenced by whether or not you want to specialize in a particular field of dentistry, as specialities need more training.
Major in undergrad
The major you choose in college will have an impact on how long it takes you to become a dentist. Students who pick an undergraduate program in biology, chemistry, or pre-medicine, for example, may have to take fewer courses in dentistry school. Some students opt to double major in order to better prepare for dentistry school, although a double major will take longer to finish.
Application outcomes
Dental school admission may be a tough procedure. A strong GPA and references from prior teachers or jobs are required. Students will also require a passing score on the state test. How long it takes to become a dentist depends on how many programs you apply to and whether or not you get accepted into your desired school.
How many years does it take to become a dentist?
To become a dentist, you need to attend dental school. This requires at least four years of study, and your degree will determine how much time you spend in dental school. However, if you'd like to specialize, you'll need to dedicate even more time to study.
Generally, the training period takes between three and four years, although some dental schools require four years of study, while others take longer.
Completing a dental aptitude test
In addition to an undergraduate degree, you'll also need to complete a dental aptitude test. While completing dental school, you'll be exposed to a very rigorous academic curriculum.
To ensure you're ready for the rigorous curriculum, you can try to get a mentor from a local dentist.
Although the prerequisites differ slightly, you can be admitted with just a couple years of college.
College and high school level exams
In addition to completing the Dental Admissions Test, you'll need to take the SAT or ACT, which are college-level exams for dental school.
Depending on the college, this can take anywhere from three to six years.
You may also need to take an advanced course load during this time. This can add up.
The best way to prepare for the DAT is to take a course in pre-med or biology before you apply to dental school.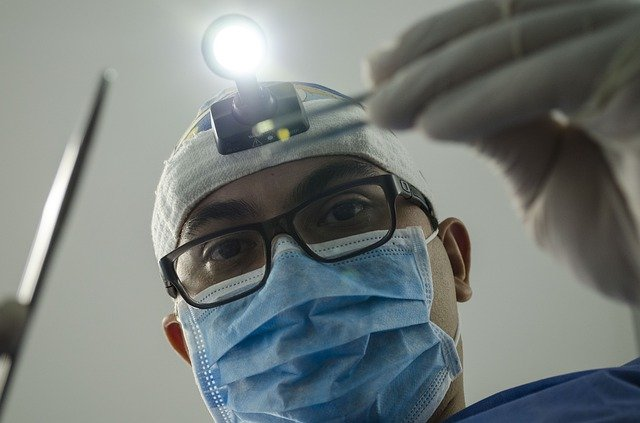 Are dental school admissions competitive?
Dental school admissions are highly competitive. You can earn your degree while attending college, and most dental schools accept online applications.
Most schools use the American Association of Dental Schools application service. Some dental schools require a bachelor's degree, but most dental schools will also accept applicants who do not have a bachelor's degree.
However, if you've been studying these subjects for a while, you can still apply to dental school even if you're not a high school student.
Soft skills required to become a dentist
To become a dentist, you need to have good hand-eye co-ordination and excellent concentration. This is a very demanding profession, and it requires a lot of dedication.
The pay is good, but it's important to remember that dentistry requires a lot of money and a real commitment. In short, it's worth the investment, however.
Earning a DDS or DMD degree
Dental schools offer Doctor of Dental Surgery (DDS) or Doctor of Medicine (DMD) degrees. Both degrees require four years to complete. In some programs, you can complete the program in three years, though that is rare.
A dentist's education focuses on science and clinical training, and it is the combination of these courses that determines how long it takes to become a dentist. A bachelor's degree is required for entry to a dental school.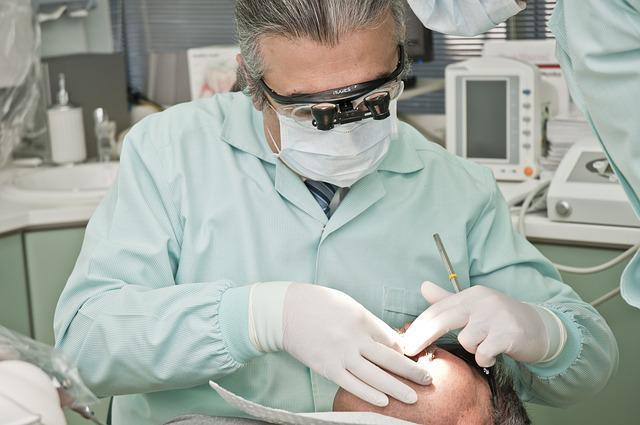 How much time is required studying for dental school?
Regardless of which degree program you choose, you'll need to spend a considerable amount of time studying.
The average dental school program lasts three to six years, but it can vary based on the college you attend.
After graduation from high school, you'll need to spend another four years in dental school. The entire process is very demanding physically, so you'll need to be committed for the next six to eight years.
Average salary of a dentist
The average salary of a dentist varies greatly depending on where he or she practices. The higher he or she has been practicing for, the more money they can expect to make. However, some factors are worth considering when determining an appropriate salary range.
Dental schools are generally expensive, so it's important to decide where you'll be studying. Some universities charge far more for dental education than others, so it's important to look at the costs of attending both public and private universities.
Job outlook for dentists
The Bureau of Labor Statistics (BLS) reports that the number of dentists in the U.S. will rise by 1% from 2010 to 2020. Dentist salaries are also rising as more Americans use their dental benefits.
According to the BLS, the national dentist to population ratio is currently around 60 to one hundred thousand. In some areas, however, this ratio is much higher.
To help you determine the average salary of a dentist in your area, consider your location and specialization.
How much does a dentist earn per year?
As a dental professional, you may earn an average of $77,090 per year. Salaries vary widely depending on the education level and the location of your practice.
For example, those who work in a general practice will earn more than those in an office that specializes in cosmetic dentistry.
Dental assistants will help doctors with patients and will keep records and schedule appointments. Dentists who specialize in preventive care will make less than doctors with an advanced degree.
However, if you're an experienced dentist, you can expect to make more than $85,000 a year.
Dentist salaries by geography and specialization
Dental salaries vary greatly by location, specialty, and years of experience. Salary data varies from year to year, and the average salary of a dentist in the U.S. is $145,000.
Of course, salaries for dentists vary widely. If you're a new graduate, it's worth checking out student loan refinancing and consider working for a dental office close to home.
If your salary is higher than average, you'll be able to save more money in the long run by refinancing your student loan.
Where do dentists get paid the most in the United States?
The highest paying state for dentists is Massachusetts. The state boasts a competitive job market, and dental salaries are higher there than in most states. Only Hawaii and Rhode Island are below the national average.
However, it's important to consider the location of the practice and the cost of living in a given state. There are plenty of high-paying metropolitan areas, so it's important to check your local average dental salary before applying for a job.
While this may not seem like a lot, it is important to remember that dentists work long hours and must prioritize their family. Their work life balance can be hard to achieve if they work long hours and neglect their personal lives.
Although some dentists work on the weekends, the vast majority don't and take time off on holidays like Easter and Christmas.
Average number of years in dental school
According to the American Dental Association, the average number of years it takes to complete dental school is four. The number of applicants is rising, with over 12,000 submitting applications for the 5000 available seats in U.S. dental schools this year.
Although dental schools accept a high percentage of applicants, the acceptance rate for these schools varies widely. While most take up to fifty percent of applicants, some will take as little as five percent.
How many years will it take to become a dentist?
Depending on your area of interest, the average number of years to become a dentist ranges from six to eight. If you wish to specialize in a certain field, such as oral surgery, then you'll need to spend an additional two to five years in residency training.
You can also opt to combine your undergraduate studies with your dental education to reduce the total number of years. However, this option will add two to three years to your time and money.
Completing an undergraduate program can increase the time required
In addition to the number of years required to complete dental school, you will need to finish your undergraduate degree, which may affect your timeline. Some undergraduate degrees, such as pre-med, biology, and chemistry, require less extensive courses than other majors.
Additionally, double majors may make the entire process more difficult, and will extend the number of years you need to complete the program. If you have some background in the sciences, you can choose to specialize in a field that will give you a competitive edge in the field.
Do dental schools require a bachelor's degree or will an associate's degree work?
While most dental schools require four years of study to complete their curriculum, some schools will admit students right out of high school.
Some schools even offer accelerated programs in which students can complete their doctorate and bachelor's degree in as little as six or seven years. This option saves time and money, but it can be competitive.
For this reason, it's best to start your search for a dental school program now.
Your specialization and the time required to complete your certifications
The average number of years it takes to become a dentist depends on your specific background. You can specialize in any of the following fields: pediatric dentistry, endodontology, orthodontics, or oral and maxillofacial surgery.
Regardless of the area of study, each of these fields requires years of schooling. The average acceptance rate is around 55.3%, although this can vary slightly from school to school.
How many semester credits are required to become a dentist?
In order to become a dentist, you will need to complete at least nineteen semester credits at a two-year community/junior college or university. The prerequisite courses should be completed by July of the year before you apply and take the Dental Admissions Test.
If you've already graduated from another four-year university, you can pursue a dual degree program in general dentistry or a general practice residency program. This type of graduate school usually takes three or four years to complete.
Favorite Resources
Our favorite resources are included below.
Job interview resources
Resume and cover letter resources
Job search resources
Interview Question and Answer Guide (PDF)
Download our full interview preparation guide. Complete with common interview questions and example answers. Free download. No email required.
Download PDF
Popular Resources
Featured
Phone interviews have become a core part of the process when attempting to find a secured placement for an open position. Companies receive massive responses from potential candidates for any..
Featured
Concerning a job search, you might receive numerous offers from your recruiters. Before you choose one, you need to assess all the conditions, for which it is vital that you know everything associated with the offered position..
Featured
Answering this question during a job interview requires more than knowing why you are unique as an individual. Yes, the true scientific answer is made up of two main components: your..
Featured
An ice breaker question is a question that's asked from one person to another person in order to act as a conversation starter. It brings a connection...
Featured
Open-ended questions like "What motivates you?" can elicit a deer-in-the-headlights reaction from job candidates if they are unprepared. It's a broad question and can leave the interviewer..
Featured
A lot of interviewers ask this question - how did you hear about this position? This way they can judge you if you are a passive or an active job seeker..
Featured
Writing a thank you note after an interview says a lot about you as a potential employee. Most notably, it says that you care about the opportunities presented..
Featured
Writing the perfect letter of resignation is more of an art than it is a science. And we're going to cover how to master that art form in this full guide..
Featured
Knowing how to end a business note or email is an important skill to develop. It helps portray a sense of confidence, respect and tone to your message..