How Long Does it Take to Become a Police Officer (2022)
How long does it take to become a police officer? In many countries, police training takes 10 weeks to 36 weeks, or less. This is a much shorter time period than the four or five years it would take to earn a bachelor's degree in many other professions.
In Finland and Norway, police officers must earn bachelor's degrees before they are appointed to patrol the streets. In some countries, the training is more rigorous and lasts longer. Regardless of the training duration, it is important to understand the education requirements before applying.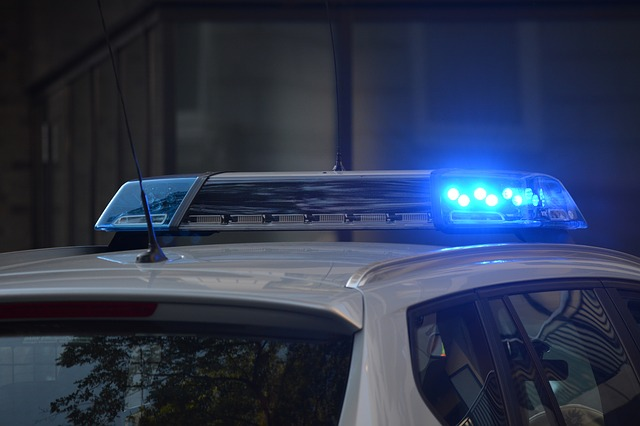 Having a high school diploma and pursuing law enforcement
The high school diploma is the minimum requirement for a police officer, but some agencies do require an associate's degree, or even a few college credit hours. Many agencies offer additional pay based on the amount of college credit hours you have earned.
In any case, education beyond high school will only benefit you in your career. A four-year or graduate degree is beneficial for career progression.
The traditional route is to pursue a degree in criminal justice, but other disciplines like psychology and social work also provide a solid foundation for law enforcement work.
Why is a high school diploma required?
As a police officer, you'll be responsible for protecting the community, and your training will be rigorous. Some police departments require a college degree to hire new recruits, but most prefer to hire people with at least two years of college courses. The next step to becoming a police officer is taking the police licensing board exam, or POST, exam.
The exam varies by state, but typically covers law enforcement practices, community policing, and management and communication.
Must have a valid driver's license
In addition to the high school diploma, you must also have a valid driver's license. Law enforcement agencies also require a criminal background check, and a GED can qualify you for credit-bearing college coursework.
If you have a bachelor's degree, you'll look better to prospective employers. And while a high school diploma or GED can be accepted by many police departments, some do not.
The requirements for joining a police academy vary by state, but most academies require recruits to score 70 or better on exams. The police academy will also require that participants demonstrate physical competence.
They may be required to complete an obstacle course, a jump over a fence, or squeeze a trigger repeatedly. Those who complete the police academy should expect to serve as uniformed officers for a minimum of three years.
Whether you're a local resident or a non-resident, the requirement for a police officer's education may be limited. Depending on the local police department's needs, the training may be based on your education or military experience.
Many police departments post sample exams online so applicants can practice before taking the test. Many even encourage officers to participate in other educational opportunities. Some police departments also publish sample exams and physical fitness requirements.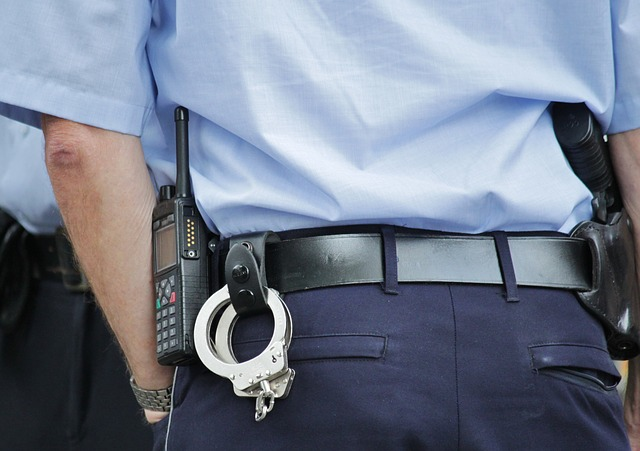 Earning a GED and pursuing law enforcement
A GED may be sufficient for employment as a police officer, but some agencies may prefer applicants with a college degree. The educational requirements vary between states and departments, but in most cases, a GED is a good choice for many law enforcement careers.
Additionally, you can further your education and specialize your work by earning a bachelor's degree in criminal justice or a related field.
Is a GED sufficient to become a police officer?
In some cases, a GED may even qualify applicants for college courses, which will help them land a job. In any case, a higher education degree will look better on a resume. Many police departments require applicants to have a high school diploma or GED.
Federal police departments, however, require applicants to have a bachelor's degree. Even though a GED is the equivalent of a high school diploma, many departments have stricter standards.
Can I have a criminal record?
In addition to the educational requirements, police officers must pass a polygraph exam and a drug test. They must also undergo background checks and an oral interview.
A criminal background, repeated driving violations, or drug use may disqualify a candidate for the position. It's best to avoid such situations before applying for the position.
If you have any relevant work experience, mention it when you apply.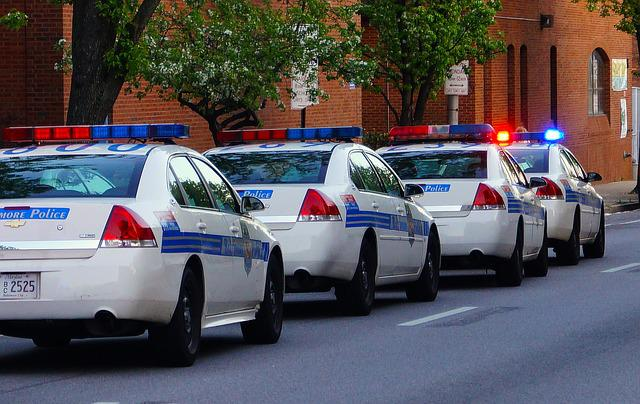 Going into the police department
Getting into the police department after completing high school is the next step. Police departments receive thousands of applications every year, so they process applications at various times of the year. After graduation, an applicant should expect to wait three to four months before he or she is hired.
Meanwhile, he or she should also begin physical training. Police departments run background checks and crosscheck the information on the application. If there's anything out of place, the police department may disqualify the applicant from the position.
Completing your police training program
Getting into a police department after completing high school is an excellent way to gain valuable work experience and a sense of community service. You can apply to departments across the country, or you can search online for police recruitment agencies.
However, police jobs are competitive, so be sure to make sure you don't wait too long. For the first interview, apply early, and be prepared to take some tests.
College degree (Law enforcement degree)
While a college degree may not be required to become a police officer, it is highly beneficial for applicants. Many law enforcement agencies are flexible when it comes to degree requirements.
A high school diploma is generally the minimum level of education for a police officer, although many require at least an associate's degree in criminal justice.
Getting a degree in criminal justice can accelerate the process
Those who have already completed college coursework will be a step above the rest and will stand out during the application process. Moreover, many law enforcement agencies require that applicants have some college experience before they are selected for a promotion.
In addition to a bachelor's degree, a candidate must complete a rigorous training academy. The training will include a rigorous physical training program, as well as multiple tests to determine if a candidate is physically and psychologically fit.
After completing the training academy, a candidate may begin work full-time. After a few years, they can pursue further education and professional development. However, a college degree is an added advantage.
Earning higher pay with a college degree
A police officer with a bachelor's degree is highly likely to earn better pay than a non-graduate. Moreover, 73.5% of police agencies pay their officers higher than their non-graduate counterparts. A master's degree in criminal justice, on the other hand, is a two-year degree that may be the best choice for promotion into a management position.
Additionally, a master's degree in criminal justice is a must if you'd like to work with federal agencies or want to get promoted into a leadership role. Besides, a master's degree can help you reform the department and implement new policies.
Associate's degree vs. bachelor's degree
Although the National Police Foundation's 2017 report showed that associate's degree was the highest educational level for 51.8% of sworn police officers in the U.S., over 30% of them also had at least a bachelor's degree and five percent attended graduate school.
Therefore, if you are not a college graduate, your chances of becoming a police officer are slim. In addition, you will face tough competition from those with college degrees.
Military option
The military has a wide range of employment opportunities. You can become a police officer in the military. In the DoD, you may be assigned to a police station within the United States or another country. You may also be assigned to an armed forces installation. Military police officers may move around and be considered for promotions.
In addition, many military police officers find that they are able to pursue other career paths once they leave the service.
Pursuing law enforcement after the military
The main advantage of pursuing law enforcement in the military is that you will gain experience in a field related to law enforcement. Most civilian police jobs are not as well-suited for those without a college degree. But you will still have an edge over non-military candidates by having military training.
If you are interested in becoming a police officer, you should consider pursuing a Bachelor's degree in a field related to law enforcement. Consider specializing in criminology or social psychology. The Army has many employment opportunities for police officers, and many agencies will give you preference points for your military training.
Why going into law enforcement after the military is a good idea
Law enforcement is a broad professional field with numerous opportunities at local, state, and federal levels. There are several specialized roles and leadership positions available. To explore your options, you can use an online program that gives you a general overview of law enforcement.
You can use a tool such as Military Skills Translator to enter the branch of service and rank you are interested in. The best part is that it's completely free of charge, so you can try it out yourself before enrolling in a program.
A career as a police officer is an excellent way to further your education or transition from military service. A national average salary for a police officer is $41,369 annually, but the exact salary varies by location and experience.
Several benefits are available to military police officers, including educational assistance, loan repayment, parental leave, and other benefits. This job is not for everyone, however. In most cases, you can expect to be paid at the GS-5 pay scale, which means you'll make between $31,000 and $40,000 a year, depending on the position. The federal government also provides health benefits for these police officers.
Common FAQ's
Questions from job seekers.
Will I have to pass the physical agility test to proceed in the police hiring process?
Yes. All police officers must pass a basic physical examination and physical ability test (PAT). It consists of a 1.5-mile run, sit-ups, and push ups.
Favorite Resources
Our favorite resources are included below.
Job interview resources
Resume and cover letter resources
Job search resources
Interview Question and Answer Guide (PDF)
Download our full interview preparation guide. Complete with common interview questions and example answers. Free download. No email required.
Download PDF
Popular Resources
Featured
Phone interviews have become a core part of the process when attempting to find a secured placement for an open position. Companies receive massive responses from potential candidates for any..
Featured
Concerning a job search, you might receive numerous offers from your recruiters. Before you choose one, you need to assess all the conditions, for which it is vital that you know everything associated with the offered position..
Featured
Answering this question during a job interview requires more than knowing why you are unique as an individual. Yes, the true scientific answer is made up of two main components: your..
Featured
An ice breaker question is a question that's asked from one person to another person in order to act as a conversation starter. It brings a connection...
Featured
Open-ended questions like "What motivates you?" can elicit a deer-in-the-headlights reaction from job candidates if they are unprepared. It's a broad question and can leave the interviewer..
Featured
A lot of interviewers ask this question - how did you hear about this position? This way they can judge you if you are a passive or an active job seeker..
Featured
Writing a thank you note after an interview says a lot about you as a potential employee. Most notably, it says that you care about the opportunities presented..
Featured
Writing the perfect letter of resignation is more of an art than it is a science. And we're going to cover how to master that art form in this full guide..
Featured
Knowing how to end a business note or email is an important skill to develop. It helps portray a sense of confidence, respect and tone to your message..