The Walmart Stock Purchase Program (2022 Details)
What is the Walmart stock purchase program? Walmart is one of the largest companies in the world, and as such, it offers a variety of benefits to its employees. One of these is the Associate Stock Purchase Program, which allows employees to buy Walmart stock at a discount. This program can be a great way to build long-term wealth, and it can also provide employees with a sense of ownership in the company.
Additionally, Walmart offers health insurance to all of its employees, as well as a 401k retirement plan. These benefits can help employees stay healthy and financially secure, both during their time with Walmart and after they retire. In addition to these financial benefits, Walmart also offers its employees a variety of development opportunities.
From training programs to tuition assistance, Walmart gives its employees the chance to grow and succeed within the company. As a result, working for Walmart can be a great way to build a successful career.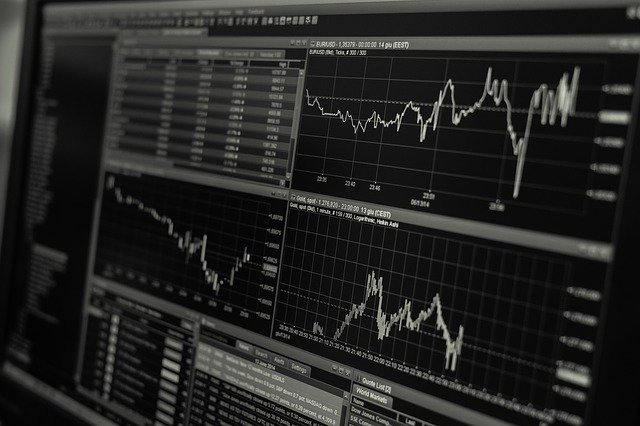 What Is The Walmart Stock Purchase Program?
The Walmart Associate Stock Purchase Program is an employee benefits option that allows associates to purchase up to $1,800 in Walmart stock each year, with a company contribution of up to 15 percent. Employees can sell their stock at any time, for a small fee.
The program is designed to help associates build long-term wealth, and it is a key part of Walmart's commitment to helping employees succeed. Walmart is one of the largest employers in the United States, and the Associate Stock Purchase Program is just one way that the company supports its workers.
Associates who participate in the program can benefit from share price growth as well as from dividends, which are paid out quarterly. In addition, the program can help associates save on taxes by taking advantage of the 15 percent company contribution. The Walmart Associate Stock Purchase Program is a great way for associates to grow their wealth over time, and it is just one of the many ways that Walmart supports its employees.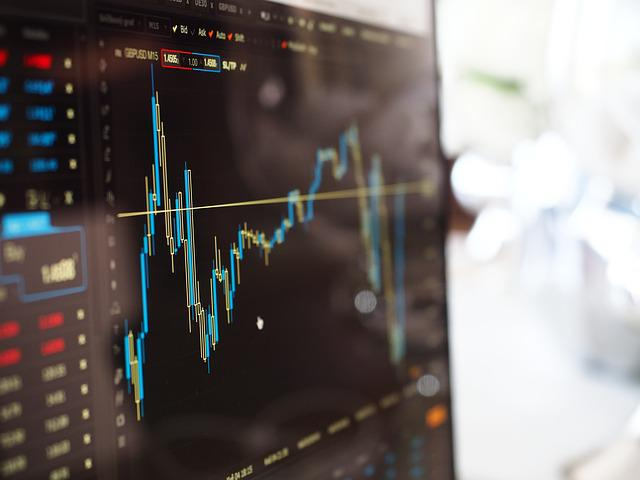 Does Walmart Match Employee Stock Purchases?
Walmart actually offers a very generous matching program for employees who purchase stock in the company. While employees can purchase up to $125,000-worth of stocks, Walmart will match 15 percent of that amount, up to $1,800. So, for example, if an employee buys $3,600-worth of stock, Walmart will contribute an additional $540. This matching program is a great way for employees to grow their investment in the company, and it demonstrates Walmart's commitment to its associates.
How Does Walmart's Associate Stock Purchase Plan Work?
For employees who opt-in, Walmart's associate stock purchase plan is a great way to invest in the company. Employees can contribute up to $1,800 of their own money, and Walmart will match 15 percent of that, for a total investment of $2,070. The value of the stock holdings and the guaranteed return makes this a wise choice for employees who are looking to invest in their future.
For their part, associates pay a one-time enrollment fee of $20 and must pony up either an initial investment of $250 or commit to 10 automatic deposits of $25, from their checks. In return, they get access to an array of financial benefits that can help them save for retirement.
Employees can purchase up to $125,000 each year if they so choose, but again, Walmart only matches that up to $1,800. However, employees can also liquidate their stock at any time, though according to one employee, there is a fee of $25.50, on top of a five-cent fee per share hold. Finally, Walmart also pays yearly dividends, to the tune of $2.20 per share, an increase for the 48th straight year.
Overall, the company's 401(k) plan is a solid way for employees to save for retirement. While there are some fees associated with it, the ability to purchase stock and receive yearly dividends more than makes up for it. For anyone looking to secure their financial future, Walmart's 401(k) plan is definitely worth considering.
Walmart's investment match is also a great way to attract and retain quality employees. In today's competitive marketplace, companies are always looking for ways to stand out from the crowd. By offering a generous investment match, Walmart is able to attract and retain top talent. This benefit is just one more reason why Walmart is a great place to work.
How Do You Invest In Walmart as an Employee?
If you're interested in purchasing stock as an employee at Walmart, the set-up process is easy and convenient. You'll have to set up an account with Computershare in order to purchase directly. However, with Computershare, you won't have a lot of control over prices - you must accept what the program charges you for the shares. If you opt to liquidate, you also accept whatever Computershare sells the shares for. In addition, SmartAsset.com points out that if you're looking for more control over prices, you may want to consider another option.
Even if you are a beginner investor, that is ok. You can create a new account with Walmart's portal, ComShare. Follow the instructions to set up your accounts. Walmart also allows employees to access their stock accounts through the OneWalmart website.
Is it possible to get a Walmart discount on stock purchases?
For many people, one of the most important benefits of working for a particular company is the employee discount. After all, who doesn't love getting a little extra off on a purchase? When it comes to Walmart, however, employees do not receive any sort of discount on stock purchases. Instead, Walmart has a matching system in place where they will match 15 percent of investments up to $1,800. So, for example, if an employee invests $1,800 into Walmart stock, Walmart will then invest $270 on their behalf. This matching system is beneficial for employees as it allows them to grow their investments without having to put up all of the money themselves. While it's not quite the same as getting a discount, it's still a pretty good deal.
What Is The Average Wait Time For Walmart Stock?
When you sell your Walmart stocks, you can expect to receive a check in the mail within 10 business days. Direct deposits are a bit faster, and you should receive your payment within two or three business days. However, if you sell your stocks after the market closes, you may have to wait for your shares to sell before you receive your payment. In this case, it may take a few extra days for you to receive your check. Regardless of when you sell your stocks, you can be confident that you will receive your payment within a reasonable timeframe.
What happens to Walmart stock when you sell it?
When you leave Walmart, you may be wondering what will happen to your stock account. Will you lose all of your investment? Luckily, you can actually keep your account even after you quit. You will have to pay a maintenance fee of $35 per year, but you can continue to make cash purchases through the account. However, if you would rather cash out and receive your money, you can do that too. You simply sell all the shares and wait for your check or direct deposit. According to the OneWalmart site, if you wait to complete the transaction until you receive your final paycheck, you can avoid additional fees. So it pays- semi-literally -to sell all the shares associated with your account before quitting Walmart.
Conclusion
Walmart's Associate Stock Purchase Plan is a great way for employees to build long-term wealth. For every dollar an employee invests in Walmart stock, Walmart will match it with 15 cents, up to $1,800 per year. This allows employees to effectively "own" a little piece of the company, and share in its success. In addition, Walmart will pay dividends on the shares purchased through the plan, at a rate of $2.20 per share. This makes the Associate Stock Purchase Plan an attractive way for employees to save for retirement or other long-term goals. best of all, it is available to all employees, regardless of seniority or position.
Favorite Resources
Our favorite resources are included below.
Job interview resources
Resume and cover letter resources
Job search resources
Interview Question and Answer Guide (PDF)
Download our full interview preparation guide. Complete with common interview questions and example answers. Free download. No email required.
Download PDF
Popular Resources
Featured
Phone interviews have become a core part of the process when attempting to find a secured placement for an open position. Companies receive massive responses from potential candidates for any..
Featured
Concerning a job search, you might receive numerous offers from your recruiters. Before you choose one, you need to assess all the conditions, for which it is vital that you know everything associated with the offered position..
Featured
Answering this question during a job interview requires more than knowing why you are unique as an individual. Yes, the true scientific answer is made up of two main components: your..
Featured
An ice breaker question is a question that's asked from one person to another person in order to act as a conversation starter. It brings a connection...
Featured
Open-ended questions like "What motivates you?" can elicit a deer-in-the-headlights reaction from job candidates if they are unprepared. It's a broad question and can leave the interviewer..
Featured
A lot of interviewers ask this question - how did you hear about this position? This way they can judge you if you are a passive or an active job seeker..
Featured
Writing a thank you note after an interview says a lot about you as a potential employee. Most notably, it says that you care about the opportunities presented..
Featured
Writing the perfect letter of resignation is more of an art than it is a science. And we're going to cover how to master that art form in this full guide..
Featured
Knowing how to end a business note or email is an important skill to develop. It helps portray a sense of confidence, respect and tone to your message..