Kohl's Employee Dress Code (2022 Guide)
What is the Kohl's employee dress code? What are Kohl's employees allowed to wear? As of March 2021, the company updated its dress code in order to provide employees with a professional and clean-cut appearance. This means that Kohl's employees can wear the following.
What is Kohl's?
Kohl's is a department store that sells clothing, shoes, jewelry, bedding, furniture, and more. The company was founded in 1962 and is headquartered in Menomonee Falls, Wisconsin. As of 2019, Kohl's operated 1,158 stores in 49 states.
Kohl's website offers a variety of ways to save on your purchase. You can sign up for their email list to receive coupons and promo codes, shop their clearance section for deep discounts, and earn Kohl's Cash with every purchase. You can also join their Yes2You Rewards program to earn points toward future purchases.
Whether you're shopping for yourself or for your home, Kohl's is a great place to find quality items at affordable prices. Be sure to take advantage of their savings opportunities to get the most for your money.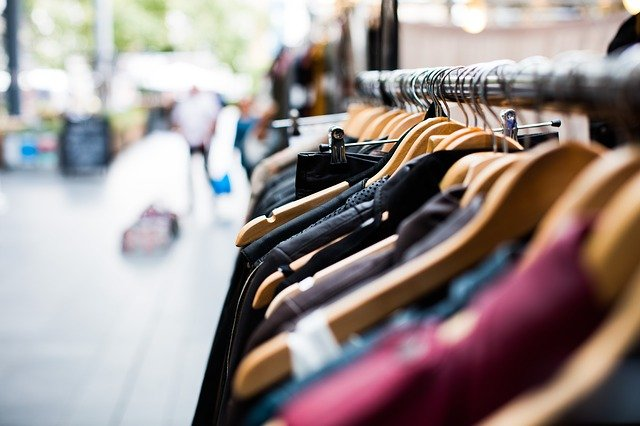 What Is The Kohl's Dress Code?
In 2022, Kohl's dress code will allow employees to wear tops, dresses, and shirts dresses of any dark color. Jeans, capris, and skirts in black, blue denim, or beige are also allowed. Casual and/or active footwear is permitted. These guidelines give employees a lot of freedom in choosing their work wardrobe while still maintaining a professional appearance.
Dark colors are always appropriate for retail environments, and jeans are a staple of many casual workplaces. The dress code does not stipulate what type of top must be worn with jeans or skirts, so employees can mix and match to create outfits that are both stylish and comfortable.
Activewear is becoming increasingly popular as office attire, so it is great to see that Kohl's is allowing this type of clothing. Overall, Kohl's dress code for 2022 is very reasonable and should allow employees to feel comfortable and stylish at work.
Is there any sort of uniform provided by Kohl's?
At Kohl's, there is no specific uniform that employees are required to wear. However, all employees must wear a Kohl's lanyard and badge while on the clock. In addition, the company has a dress code policy that they refer to as a "uniform."
This dress code is generally considered to be business casual attire. Therefore, employees are expected to dress in clothing that is appropriate for a professional work environment. This typically includes items such as slacks, dress shirts, and skirts at or below knee-length. While there is no specific uniform at Kohl's, these guidelines help to ensure that all employees look presentable and professional while on the job.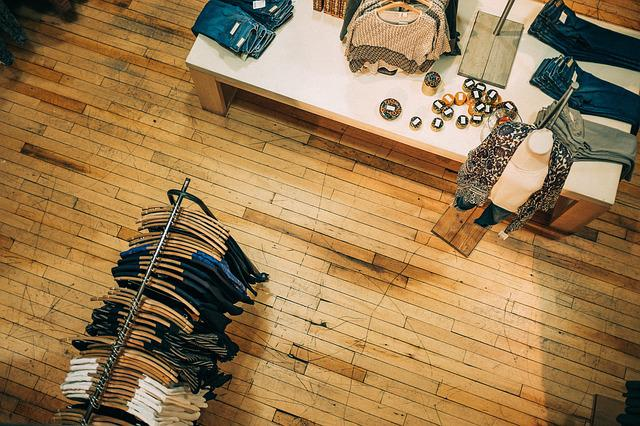 Can Kohl's Employees Wear Ripped Jeans?
Business casual is typically defined as no shorts, no excessively casual jeans, and no t-shirts. Because of this, Kohl's does not allow any ripped, torn, or frayed/distressed jeans. This is because they are considered to be too casual for the workplace.
While some people may argue that ripped jeans are acceptable in a business casual setting, the reality is that they are usually not considered to be appropriate.
Ripped jeans can be seen as unprofessional and sloppy, and they may make it difficult for you to be taken seriously by your coworkers and superiors. If you want to wear jeans to work, stick to a clean, classic pair that doesn't have any rips or tears.
What Shoes Can Kohl's Employees Wear?
At Kohl's, employees are able to wear a variety of different types of shoes as long as they are deemed appropriate by the store manager. Some examples of appropriate footwear include tennis shoes, fashion shoes, open-heeled shoes, and any other type of shoe that is durable enough to be worn for an entire shift.
This policy allows employees to be comfortable while they are working, which can lead to better customer service and a more positive overall work environment.
In addition, it is important to note that Kohl's does not have a dress code, so employees are able to wear whatever type of clothing they feel comfortable in. This can also contribute to a more positive work environment, as employees are not required to adhere to a specific standard of dress.
Can You Have Tattoos At Kohl's?
At Kohl's, employees are allowed to have tattoos as long as they are appropriate to be exposed. Tattoos that express violence, nudity, or profanity must be covered up.
If an employee has a tattoo that can't be covered up, they will have to consult their individual store manager on how to deal with it.
This policy allows employees to have tattoos without having to worry about them being a hindrance to their job.
Is it illegal for Kohl's employees to wear leggings?
Kohl's is a department store known for its casual and family-friendly vibe. So it's no surprise that employees are allowed to wear leggings as part of their uniform. This makes sense, as leggings are comfortable and versatile clothing that can be easily dressed up or down.
However, there are a few rules that Kohl's employees must follow when wearing leggings. First, the leggings must be black or blue denim. This helps to create a cohesive look that is still professional. Second, the leggings can only be worn with shirts that go past your bottom. This ensures that you are not showing too much skin if the leggings are slightly see-through. Following these simple guidelines allows Kohl's employees to enjoy the comfort of leggings while still maintaining a professional appearance.
Does Kohl's Allow Hats?
Unfortunately, Kohl's does not have a policy that allows employees to wear hats while working in the store. There is an exception to this rule if the employee is driving a company truck, but this is relatively uncommon. This policy also extends to hoods on sweaters. This may be due to the fact that Kohl's wants to maintain a certain level of professionalism in their store, and they feel that hats may detract from this.
However, some employees may be allowed to wear hats if they have a medical reason for doing so. Overall, though, it is best to err on the side of caution and not wear a hat while working at Kohl's.
Is it possible to get facial piercings or wear jewelry at Kohl's?
At Kohl's, employees are allowed to have one facial piercing and there are no restrictions on ear piercings. Employees are also allowed to wear any type of jewelry they want including necklaces, bracelets, and rings.
The only restriction Kohl's has on employee appearance is that clothes must be clean and neat. This policy allows employees to be creative with their dress and personal style. It also helps to create a relaxed and comfortable work environment.
Can You Have Colored Hair At Kohl's?
Kohl's is a retailer that puts an emphasis on individuality and self-expression. As such, they are perfectly fine with employees having colored hair, as long as it is styled professionally. This policy allows employees to feel comfortable expressing themselves, and it also helps to create a more diverse and inclusive environment.
In addition, Kohl's recognizes that colored hair can be an important part of someone's identity, and they want to make sure that everyone feels welcome and accepted at their store.
Is it true that Kohl's ever relaxed its dress code for special occasions?
For the most part, Kohl's generally keeps a fairly strict dress code for their employees. This usually means having to wear clothing that is business casual or nicer. However, there are some special occasions where the store will allow their employees to dress down a little bit more.
For example, on Earth Day some stores might allow their employees to wear jeans or other more casual clothing items. Or during the holiday season, stores might let their employees wear festive clothing like sweaters with Christmas designs.
So while Kohl's usually requires their employees to stick to a certain kind of attire, there are some occasions where they are more relaxed about it.
Conclusion
There are a few things to keep in mind when following Kohl's dress code. First, only solid colors are allowed. This means no patterns or graphics on any clothing items. Second, black, dark blue denim, and beige are the only approved colors.
Third, jeans, capris, and skirts must be no shorter than mid-calf, and dresses/skirts must be no shorter than 2 inches above the knee. Fourth, leggings are allowed as long as they are a solid dark color and paired with a shirt that covers your bottom.
Finally, individuality is highly encouraged at Kohl's. Following these guidelines will help you maintain a professional appearance while still being able to express your unique style.

Favorite Resources
Our favorite resources are included below.
Job interview resources
Resume and cover letter resources
Job search resources
Interview Question and Answer Guide (PDF)
Download our full interview preparation guide. Complete with common interview questions and example answers. Free download. No email required.
Download PDF
Related Hiring Resources
Popular Resources
Featured
Phone interviews have become a core part of the process when attempting to find a secured placement for an open position. Companies receive massive responses from potential candidates for any..
Featured
Concerning a job search, you might receive numerous offers from your recruiters. Before you choose one, you need to assess all the conditions, for which it is vital that you know everything associated with the offered position..
Featured
Answering this question during a job interview requires more than knowing why you are unique as an individual. Yes, the true scientific answer is made up of two main components: your..
Featured
An ice breaker question is a question that's asked from one person to another person in order to act as a conversation starter. It brings a connection...
Featured
Open-ended questions like "What motivates you?" can elicit a deer-in-the-headlights reaction from job candidates if they are unprepared. It's a broad question and can leave the interviewer..
Featured
A lot of interviewers ask this question - how did you hear about this position? This way they can judge you if you are a passive or an active job seeker..
Featured
Writing a thank you note after an interview says a lot about you as a potential employee. Most notably, it says that you care about the opportunities presented..
Featured
Writing the perfect letter of resignation is more of an art than it is a science. And we're going to cover how to master that art form in this full guide..
Featured
Knowing how to end a business note or email is an important skill to develop. It helps portray a sense of confidence, respect and tone to your message..