Can You Buy Aldi Stock? (2022 Purchase Information)
Can you buy Aldi stock? An IPO, or initial public offering, is the process by which a company sells shares of itself to the public for the first time. IPOs are a key part of the capital markets and allow companies to raise money by selling ownership stakes to investors.
The IPO process begins with the filing of a registration statement with the Securities and Exchange Commission (SEC). This document provides potential investors with information about the company and the terms of the offering. After the registration statement is filed, the company works with an investment bank to underwrite the IPO.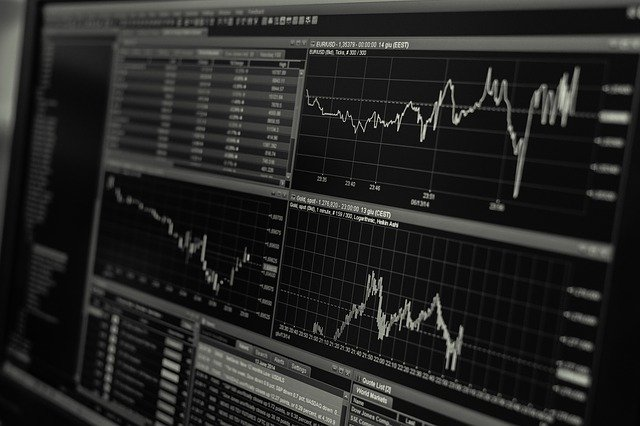 Aldi Overview
Aldi is a German supermarket chain that operates over 10,000 stores in more than 20 countries. Aldi is known for its low prices and its simple, no-frills approach to grocery shopping. Aldi was founded in 1946 by brothers Karl and Theo Albrecht. The Albrecht brothers took over their mother's small grocery store in Essen, Germany, and turned it into a successful chain of discount supermarkets.
Today, Aldi is one of the world's largest grocery retailers. In addition to its own brand products, Aldi also sells other brands of food and household goods. Aldi's biggest selling point is its low prices. Aldi achieves these low prices by operating on a no-frills business model. For example, Aldi stores are typically smaller than traditional supermarkets, and they don't offer many of the services that other stores do, such as in-store bakeries or delis.
Aldi also keeps its costs down by selling mostly private label products. Private label products are made by manufacturers specifically for Aldi, and they often cost less than name brand products. Aldi has been expanding rapidly in recent years and has plans to open even more stores in the United States.
Can You Buy Aldi Stock In 2022?
Unfortunately, no one can buy stocks in either Aldi Süd or Aldi Nord in any country or stock exchange as of 2022. This is because Aldi is a privately owned company by the Albrecht family, which has raised its own capital. There are also no plans of taking Aldi public or offering an IPO anytime soon.
However, this may change in the future as the company has been growing rapidly in recent years. Aldi currently has over 10,000 stores in 20 countries and plans to continue expanding. If the company continues to grow at this rate, it is possible that it may eventually offer shares to the public.
This is only speculation at this point and there is no concrete information about when or if this will happen. For now, the best way to invest in Aldi is to simply shop there regularly.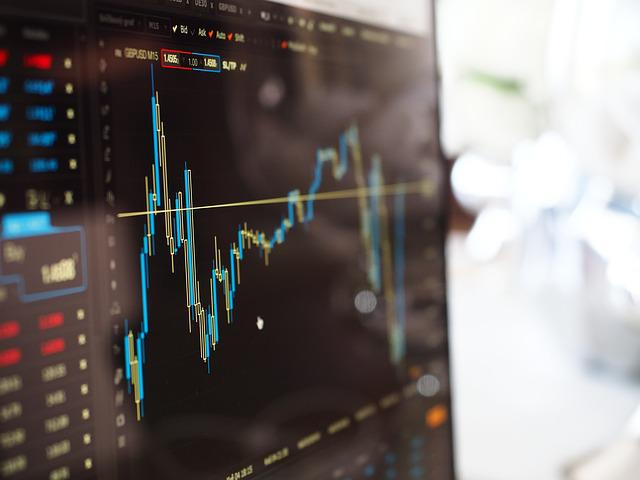 How does Aldi's Company Structure work?
Aldi is a privately owned business, with no stock options available. The parent company that owns Aldi, ALDI Einkauf GmbH & Co. OHG, is content with their profits at this time and enjoying the fruits of their family-brand labor. But how did Aldi come to be the global supermarket phenomenon that's perfectly content raking in the profits without offering shares?
While Aldi is quickly growing as a brand, its beginnings were quite humble. Back in 1946, two brothers in Germany took over as owners of their mother's supermarket. The brothers had different management styles and eventually parted ways, with each going on to open his own store.
One brother kept the name Aldi (short for Albrecht-Diskont), while the other named his store Lidl (stands for Least Idle). Lidl has since become Aldi's chief competitor in Europe. Despite the competition, Aldi has continued to thrive by keeping costs low and expanding into new markets. The company structure is such that each regional market is owned by a separate holding company, which allows for decisions to be made quickly and efficiently without having to go through a lengthy approval process.
The small town of Essen, Germany, is home to the discount grocery store chain Aldi. What started as a single store in 1913 has now grown to almost 10,000 stores in more than 20 countries. Aldi's success can be attributed to its low prices and no-frills approach to grocery shopping.
For example, Aldi does not offer shopping bags or use cash registers; instead, customers are responsible for bagging their own purchases and paying for them at self-checkout kiosks. This streamlined approach helps keep operating costs low, which in turn allows Aldi to offer its products at prices that are up to 50% lower than those of its competitors. Thanks to its combination of low prices and convenience, Aldi has become one of the world's leading grocery store chains.
Trader Joe's Fit into the Mix of Aldi?
Trader Joe's is a bit of an enigma in the grocery store world. It's known for its low prices and unique product selection, but many people don't know that it's actually owned by the same company as Aldi.
Although they are two separate entities, they share the same owner, which is the Albrecht family. Because of this, many people assume that they are the same store, just with different names. However, this isn't the case. Both stores are independently operated and have their own unique selection of products.
So, if you're looking for a bargain on your groceries, you'll want to check out both Trader Joe's and Aldi. Who knows, you might find some new favorite items.
Isn't it strange that Aldi doesn't have a stock market listing?
So, if Aldi is doing just fine as a private company, why would they ever want to go public? There are a few potential reasons. For one, going public could give them a huge influx of cash that they could use to expand even further. They might also see it as a way to increase visibility and brand awareness.
Finally, going public could help them attract top talent by offering employees the opportunity to own stock in the company.
Of course, there are also some potential downsides to going public. For one thing, it would subject Aldi to much greater scrutiny from shareholders, analysts, and the media. They would also have to deal with the complexity and bureaucracy that comes with being a publicly-traded company.
What is Aldi Nord and Aldi Sud?
Aldi Nord and Aldi Sud, two German grocery store chains operating under the same parent company, have set values and systems that work well for them. Because of this, they don't need to invite in outside opinions or investors; they can continue to operate as a private business. This allows them to stick to their values without compromising.
Additionally, not having to answer to shareholders or investors gives the company more freedom to do what works best for them without having to make changes because of outside influence. In other words, they can "keep it simple" and stick with what's already working well.
At the end of the day, it's up to Aldi's leadership to decide whether or not going public is the right move for their business. But based on their track record so far, it seems like they're doing just fine without the help of outside investors.
Will Aldi Have An IPO Or Go Public in 2022?
There's much mystery behind Aldi stores, beyond the renting-a-cart-for-a-quarter situation and uber-fast checkout lines. (FYI, don't forget to bring your own grocery sacks and allow time for DIY bagging) People all over the world are wondering: Will Aldi Have an IPO? If so, WHEN?!
Fans and investors alike are on the edge of their seats, waiting to jump on the Aldi IPO bandwagon the second it becomes available. But anyone in that boat will be waiting for a while. In fact, Aldi might never have an IPO.
The German company is a family-owned business, currently run by two brothers. And they have no plans to take the company public or sell any shares. The brothers are content with how things are and have no desire to answer to shareholders or the stock market. So it looks like we'll just have to keep shopping at Aldi and enjoying their amazing prices, whether there's an IPO or not.
Conclusion
Aldi is a private company that is owned by the Albrecht family. It is not publicly traded on the stock market. The company has no plans to go public or have an IPO.
Aldi is a great place to shop for groceries because of its low prices and unique product selection. However, it's important to note that Aldi is not the same store as Trader Joe's, despite being owned by the same company. Both stores are independently operated and have their own distinct products.
Favorite Resources
Our favorite resources are included below.
Job interview resources
Resume and cover letter resources
Job search resources
Interview Question and Answer Guide (PDF)
Download our full interview preparation guide. Complete with common interview questions and example answers. Free download. No email required.
Download PDF
Popular Resources
Featured
Phone interviews have become a core part of the process when attempting to find a secured placement for an open position. Companies receive massive responses from potential candidates for any..
Featured
Concerning a job search, you might receive numerous offers from your recruiters. Before you choose one, you need to assess all the conditions, for which it is vital that you know everything associated with the offered position..
Featured
Answering this question during a job interview requires more than knowing why you are unique as an individual. Yes, the true scientific answer is made up of two main components: your..
Featured
An ice breaker question is a question that's asked from one person to another person in order to act as a conversation starter. It brings a connection...
Featured
Open-ended questions like "What motivates you?" can elicit a deer-in-the-headlights reaction from job candidates if they are unprepared. It's a broad question and can leave the interviewer..
Featured
A lot of interviewers ask this question - how did you hear about this position? This way they can judge you if you are a passive or an active job seeker..
Featured
Writing a thank you note after an interview says a lot about you as a potential employee. Most notably, it says that you care about the opportunities presented..
Featured
Writing the perfect letter of resignation is more of an art than it is a science. And we're going to cover how to master that art form in this full guide..
Featured
Knowing how to end a business note or email is an important skill to develop. It helps portray a sense of confidence, respect and tone to your message..