Does Amazon Accept Google Pay? (2022 Facts)
Does Amazon accept Google Pay? Virtual wallets are becoming increasingly popular as people look for ways to simplify their lives and avoid carrying around physical cash and cards. Google Pay is one of the leading digital wallets, allowing users to store their payment information and use it to make purchases both online and in-person.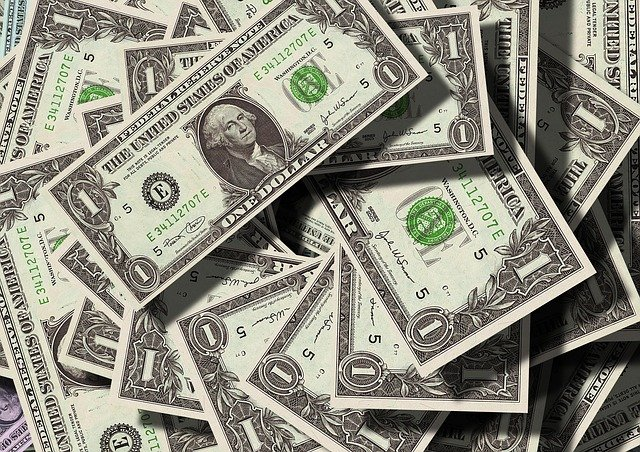 What is Google Pay?
Google Pay is a digital wallet and online payment system developed by Google. It allows users to make payments online, in-app, and in-store using their mobile devices. Google Pay lets users pay with their credit or debit cards stored in their Google Account, as well as with loyalty cards and gift cards. In addition, users can also use Google Pay to send money to friends and family.
Google Pay is accepted at millions of stores and businesses around the world. To find a location near you that accepts Google Pay, visit the Google Pay website or download the app. To use Google Pay, simply add your credit or debit card to your Google Account. You can then use Google Pay to make payments at participating stores and businesses by tapping your device on the contactless payment terminal. You can also use Google Pay to make in-app purchases on Android and iOS devices.
Does Amazon Accept Google Pay?
Unfortunately, Amazon does not accept Google Pay as of 2022, because the e-commerce giant is not currently compatible with this digital wallet. Amazon has its own virtual wallet and stores payment information directly in an Amazon account, so if you add the same cards or bank account to Amazon Pay, it's similar to Google Play.
While it's unfortunate that Amazon isn't currently compatible with Google Pay, there's a good chance that this will change in the future as the two companies continue to compete in the e-commerce space.
In the meantime, there are other digital wallets that can be used to make purchases on Amazon, so you don't have to miss out on the convenience of using a virtual wallet just because Amazon doesn't accept Google Pay.
Why doesn't Amazon take Google Pay?
One reason Amazon doesn't take Google Pay is that it would lose a lot of valuable data by taking this payment platform. Google Pay is primarily designed to support contactless payments at thousands of in-person stores and restaurants, but Amazon is mostly an online retailer.
So, if Amazon took Google Pay, it would miss out on collecting data about its customers' spending habits. Additionally, Amazon has its own digital wallet program called Amazon Pay. Therefore, it makes sense that the retail giant doesn't take Google Pay because they are essentially competitors. Finally, accepting Google Pay might lead people to believe that Amazon endorses Google's products and services, which could hurt Amazon's brand.
Will Amazon take Google Pay in the future?
As of right now, there is no news on whether Amazon will accept Google Pay in the future. Amazon has not publicized any plans to use Google Pay and it seems unlikely because the e-commerce retailer will continue focusing on its own virtual wallet solution, Amazon Pay.
Amazon Pay is the top priority for Amazon and it is a welcome alternative to Google Pay and similar programs. Amazon has invested substantial resources into Amazon Pay and the company wants it to be more successful than competitors like Google Pay. Accepting Google Pay would defeat the purpose of investing so much into Amazon Pay.
Right now, there is no indication that Amazon will take Google Pay in the future but this could change if Google Pay becomes more popular than Amazon Pay.
Difference between Amazon Pay and Google Pay?
Amazon Pay and Google Pay are both digital payment platforms that allow users to make fast, convenient online purchases. However, there are several key differences between the two services.
First and foremost, Amazon Pay is linked directly to Amazon.com, while Google Pay requires a separate mobile app. Additionally, Amazon account holders do not need to sign up or download an additional app to use Amazon Pay – they can simply use their existing Amazon login information.
Finally, while both platforms support a variety of payment methods, Amazon Pay only accepts credit and debit cards, while Google Pay also supports bank transfers and digital wallets like Apple Pay. Ultimately, the choice of which platform to use comes down to personal preference and compatibility with the user's preferred online shopping site.
hen shopping on a site that supports Amazon Pay, simply click the Amazon Pay option and follow the prompts to complete your payment. Amazon Pay will automatically fill in your billing and shipping information, so you can enjoy a faster checkout experience. Plus, with Amazon Pay, you can use the same login information and payment methods that you already use on Amazon.com, making it easy to shop on other sites while still enjoying the convenience of Amazon Pay.
What are Amazon payment methods?
Although you won't see Google Pay pop up as a payment option on Amazon, there are a lot of other secure ways to pay. Most importantly, Amazon takes all major credit and debit cards, including Visa, MasterCard, Discover, American Express, Diner's Club (U.S. billing addresses only), JCB, NYCE, and STAR. The Amazon Rewards Visa Signature Card, Amazon Store Card, and Amazon Secured Card can be used along with gift cards.
If you have an Amazon Prime membership, you also have the option to pay with an Amazon Prime Store card at checkout. You can also use PayPal on Amazon if you set it up ahead of time. To do so, go to "Your Account" and then scroll down to the "Payment Methods" section. From there, you can add PayPal as your preferred payment method. If you don't want to use a credit or debit card on Amazon, you can also purchase an Amazon eGift card ahead of time and use that to pay for your purchase.
Amazon accepts a variety of government and employer programs to pay for eligible items, including SNAP EBT, Flexible Spending Accounts (FSA), and Health Savings Accounts (HSA).
What businesses accept Google Pay?
Even though you can't use Google Pay on Amazon, there are still plenty of stores that accept this virtual wallet. In order to use Google Pay, you'll need an NFC POS terminal and a compatible device. Once you're all set up, you can use Google Pay at stores like American Eagles Outfitters, Foot Locker, Macy's, and McDonald's.
You can also see where you can use Google Pay by looking for the "Use Google Pay Nearby" display on your Google Pay account. This will show you the nearest Starbucks or supermarket that takes this payment method. So even though Amazon doesn't accept Google Pay, there are still plenty of other places where you can use it.
Conclusion
Amazon is the world's largest e-commerce retailer, and Google is the world's largest search engine. So it's no surprise that these two tech giants are locked in a fierce battle for supremacy. One area where Google has been gaining ground is in the world of digital wallets.
Google Pay is now accepted by over 50 million merchants, while Amazon's rival platform, Amazon Pay, is only accepted by a fraction of that number. However, there is one key area where Amazon still has the upper hand: you can't use Google Pay on Amazon.com.
Even though Android users can connect their credit/debit cards and bank accounts to the Amazon Wallet feature, they still can't use Google Pay to make purchases on the site. For now, at least, Amazon remains the king of e-commerce.
Favorite Resources
Our favorite resources are included below.
Job interview resources
Resume and cover letter resources
Job search resources
Interview Question and Answer Guide (PDF)
Download our full interview preparation guide. Complete with common interview questions and example answers. Free download. No email required.
Download PDF
Popular Resources
Featured
Phone interviews have become a core part of the process when attempting to find a secured placement for an open position. Companies receive massive responses from potential candidates for any..
Featured
Concerning a job search, you might receive numerous offers from your recruiters. Before you choose one, you need to assess all the conditions, for which it is vital that you know everything associated with the offered position..
Featured
Answering this question during a job interview requires more than knowing why you are unique as an individual. Yes, the true scientific answer is made up of two main components: your..
Featured
An ice breaker question is a question that's asked from one person to another person in order to act as a conversation starter. It brings a connection...
Featured
Open-ended questions like "What motivates you?" can elicit a deer-in-the-headlights reaction from job candidates if they are unprepared. It's a broad question and can leave the interviewer..
Featured
A lot of interviewers ask this question - how did you hear about this position? This way they can judge you if you are a passive or an active job seeker..
Featured
Writing a thank you note after an interview says a lot about you as a potential employee. Most notably, it says that you care about the opportunities presented..
Featured
Writing the perfect letter of resignation is more of an art than it is a science. And we're going to cover how to master that art form in this full guide..
Featured
Knowing how to end a business note or email is an important skill to develop. It helps portray a sense of confidence, respect and tone to your message..