USPS "In Transit" - What Does it Mean? (2022 Guide)
What does in transit mean at USPS? When a shipment is on its way to you, you can't help but check the USPS Tracking every other hour (or minute). However, if you're unfamiliar with Postal Service jargon like "In Transit to Destination," phrases such as "On its Way" might leave you perplexed.
What is United States Postal Service?
The United States Postal Service (USPS) is a large government-owned postal service provider in the US. It is responsible for handling the majority of mail in the country and delivering it to recipients. The USPS has over 650,000 employees and operates over 30,000 post offices across the US. It is headquartered in Washington, D.C.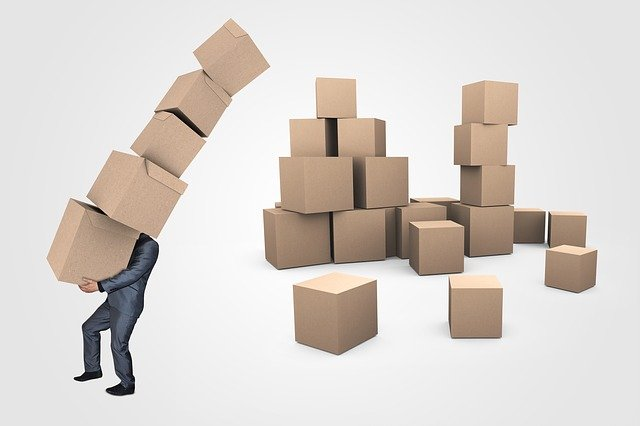 What does USPS In Transit to Destination mean?
The "In Transit to Destination" message for USPS is a relatively new tracking event message. It was created in 2017 as the USPS was updating its tracking infrastructure and replacing some old tracking events with new ones. The "In Transit to Destination" tracking event made its debut in January 2018.
 If you see this message for your package it means that the package has left the unit where it was previously and is now on its way to the next unit or destination. This could be due to a few different things such as it being handed off from one carrier to another or going from an aircraft to a land vehicle. If you are still seeing this message after multiple days, you may want to reach out to your local post office or the sender of the package to inquire about what might be causing the delay.
What does In-Transit To Destination Vs. Out For Delivery Mean?
If you're tracking a package via USPS, you might wonder what the difference is between "In-Transit to Destination" and "Out for Delivery." In short, "In-Transit to Destination" means that the package is on its way to its destination, while "Out for Delivery" means that it's almost there.
As exciting as it can be to see an item is in transit, "Out for Delivery" is even better. This means the package is no longer traveling along with the network of USPS facilities - it's being loaded onto a truck and will soon be delivered right to your doorstep. So if you're eagerly awaiting a package, keep an eye on the tracking status - and don't be too disappointed if it lingers in "In-Transit to Destination" for a day or two. It's probably just making its way through the USPS system.
What does USPS Parcel Stuck In Transit mean?
In very rare cases, USPS.com Tracking might update and show your package as Parcel Stuck In Transit. Yes, this means that your package is probably going to be delayed, and there are quite a few reasons why this could have happened. Weather, damaged label, and prohibited goods are all possible causes for your package not making it to its destination.
Not only is your package not making it to the destination, you just technically committed a felony. So if you see that your package is stuck in transit, don't panic! There are a few things you can do to try and fix the situation. First, check the tracking information to see if there are any updates on the status of your package.
If the tracking information has not changed, contact USPS customer service to ask about the status of your package. They may be able to give you more information on what is causing the delay and how to resolve the issue. Finally, if you still have not received your package, you can file a claim with USPS. This will help you get compensated for any lost or damaged items.
Is it possible to receive a package through USPS in transit?
Intercepting a package from USPS while it is still In Transit is the best way to go about getting your hands on it sooner. This can be done by either the sender or the recipient, and it involves going to the distribution facility where the package is being held and asking for it to be released to you.
The whole process is very simple and straightforward, and it's a great way to make sure that you get your hands on your package as soon as possible. Of course, once the package has been delivered, there is nothing that you can do to intercept it; so, if you're expecting something important, make sure to contact USPS as soon as you can and arrange for Package Intercept.
What's the Hold-Up? How Long Will It Take USPS To Deliver Your Package To Its Final Destination?
The best way to determine how much longer you have to wait while your package is In Transit is to refer to the USPS.com Tracking tool's Estimated Delivery Date. That's because there is really no way of knowing when it will arrive, especially if the parcel is far from you still.
If you're in California and your package is in Kansas, chances are good it's going to make at least a few more stops along the way (especially if it wasn't sent Priority or Priority Express).
Certainly, the closer your package gets to you, the more confident you can bet that it will, indeed, arrive on or near the Estimated Delivery Date. But even then, weather conditions and other factors (like a driver getting lost) can prevent delivery on time. So if your package says In Transit on the Tracking tool for more than a day or two beyond the Estimated Delivery Date, you might want to give your local post office a call just to verify that everything is still on schedule.
Conclusion
The United States Postal Service is a reliable and affordable shipping option for both individuals and businesses. Packages shipped via USPS typically arrive within 2-3 days, although delivery times may vary depending on the destination. If your package is taking longer than expected, be sure to check the tracking information for any updates. If there are no updates, you can contact USPS customer service for more information. Finally, if your package is lost or damaged, you can file a claim with USPS to get compensated for the lost or damaged items.
Related USPS resources
Favorite Resources
Our favorite resources are included below.
Job interview resources
Resume and cover letter resources
Job search resources
Interview Question and Answer Guide (PDF)
Download our full interview preparation guide. Complete with common interview questions and example answers. Free download. No email required.
Download PDF
Popular Resources
Featured
Concerning a job search, you might receive numerous offers from your recruiters. Before you choose one, you need to assess all the conditions, for which it is vital that you know everything associated with the offered position..
Featured
Answering this question during a job interview requires more than knowing why you are unique as an individual. Yes, the true scientific answer is made up of two main components: your..
Featured
An ice breaker question is a question that's asked from one person to another person in order to act as a conversation starter. It brings a connection...
Featured
Open-ended questions like "What motivates you?" can elicit a deer-in-the-headlights reaction from job candidates if they are unprepared. It's a broad question and can leave the interviewer..
Featured
A lot of interviewers ask this question - how did you hear about this position? This way they can judge you if you are a passive or an active job seeker..
Featured
Writing a thank you note after an interview says a lot about you as a potential employee. Most notably, it says that you care about the opportunities presented..
Featured
Writing the perfect letter of resignation is more of an art than it is a science. And we're going to cover how to master that art form in this full guide..
Featured
Knowing how to end a business note or email is an important skill to develop. It helps portray a sense of confidence, respect and tone to your message..