Winn Dixie Job Application (2022 Applicant Guide)
Where is the Winn Dixie job application? Founded in 1925, Winn-Dixie Stores, Inc. is one of the largest supermarket chains in the United States. Headquartered in Jacksonville, Florida, the company operates more than 515 stores in Florida, Alabama, Louisiana, Georgia, and Mississippi. Winn-Dixie offers a wide variety of products and services, including groceries, pharmacy, deli, and bakery.
The company is known for its competitive prices and friendly customer service. In recent years, Winn-Dixie has undergone a significant transformation, closing underperforming stores and investing in new technologies and store formats. As a result of these changes, Winn-Dixie is now better positioned to compete in the current marketplace and continue to serve its customers for many years to come.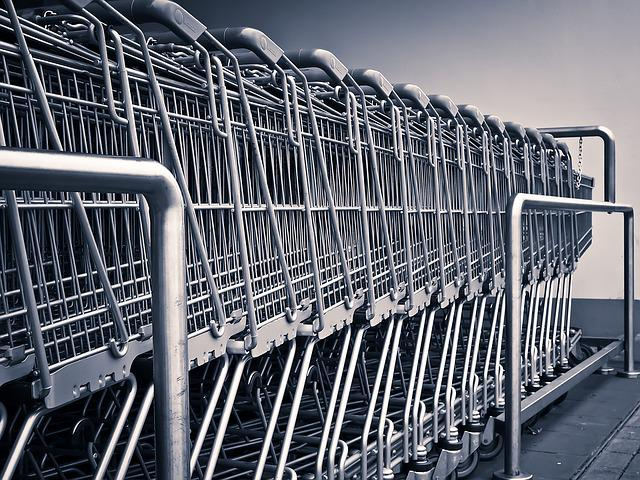 Where to apply for the Winn Dixie job?
When it comes to applying for a job at Winn-Dixie, you have two options: submit an application online or in person at a retail location. If you choose to apply online, you'll need to create an account and fill out an application form. Once you've completed the form, you can submit it directly to the company.
However, if you prefer to apply in person, you can simply visit your local Winn-Dixie store and fill out an application there. Either way, make sure to include all the required information so that your application can be processed quickly and efficiently.
What are the job opportunities at Winn-Dixie?
The majority of positions at Winn-Dixie supermarkets require frequent and friendly interactions with customers, so it benefits job applicants to be outgoing and confident when talking to strangers. However, the company also looks for people with the right skills and experiences to perform well in fast-paced environments and who will fit in with the corporate culture and embrace working as a team.
Many jobs are assigned to a particular department within each store, but some do allow for floating throughout. Winn Dixie believes in cross-training, so new hires will likely be exposed to multiple departments during their training period.
This provides an opportunity to learn new skills and find the best match for each person's strengths. There are many opportunities for advancement within the company, so long-term career growth is possible for those who excel in their position. Whether you're looking for a part-time job while you're in school or a full-time position with room for advancement, Winn-Dixie may have the perfect opportunity for you.
How to Apply online for Winn-Dixie Job?
Winn-Dixie's online application system makes it easy to apply for the job you want.
Just visit the career page and select the type of job you're interested in. Then, you'll be directed to an online form that allows you to specify your desired location and provide other information about your qualifications.
The entire process is quick and simple, so there's no reason not to apply today. With Winn-Dixie's online application system, it's easy to get the job you want.
After you have decided on the type of job you would like to apply for, the next step is to select your desired location. You can do this by entering your zip code into the system and specifying how many miles you are willing to travel to work at a Winn Dixie store.
The system will then generate a list of stores within your specified radius. Once you have found a store that you are interested in, you can proceed with submitting your online application for that particular store.
Then you'll be prompted to upload a resume and cover letter, or manually complete the online submission without a resume. Then you'll be given the option of filling out your personal information, such as Your Name, Address, Phone number, Email address, Date of birth, and, Social Security number.
The online application form for the job you want requires some additional information from you before you can submit it. This includes your work experience, education and certifications, and references. It may take 10-50 minutes to complete the form, depending on how much information you have to input. You can choose to save your progress and come back to finish the application later if you need to.
What are Employment Benefits at Winn-Dixie?
Winn-Dixie offers a variety of benefits to its employees. Those who are eligible can receive a rewards card to save on purchases, paid time off, and tuition reimbursement. The company also offers flexible spending accounts and discounts from local and national retail vendors.
A career at Winn-Dixie is a great experience and can give you a fulfilling career in the retail grocery field. The company's benefits package is competitive and designed to attract and retain the best employees. As a result, those who work at Winn-Dixie can expect to receive a comprehensive package of benefits that will help them reach their career goals.
What age does Winn-Dixie hire?
The company hires both hourly and salaried employees in a variety of positions, including cashiers, stock clerks, and managers. Some locations also have pharmacists and deli workers.
The minimum age for employment at Winn Dixie is 16 years old. However, there are some restrictions for certain positions. For example, you must be 18 years old to work as a pharmacist or deli worker.
You also need to have a high school diploma or equivalent to be considered for most management positions. So whether you're looking for an entry-level job or a career opportunity, Winn Dixie may have the perfect position for you.
How to Apply In-Store at Winn-Dixie?
Applying in-store at Winn-Dixie is a great option for those who prefer not to apply online. The same information is needed for both the online and in-store applications. To find a retail location near you, simply use the store locator found online.
Once you've found a store, simply complete a Winn-Dixie employment application in person. A store representative will be more than happy to help you with any questions you may have. Applying in-store is a quick and easy way to get the process started.
What are some tips for applying at Winn-Dixie?
Anyone looking for a job at Winn-Dixie should start by visiting the company's career site. Here, candidates can learn more about the company and its values, as well as browse a list of current openings. Once you've found a position that you're interested in, it's important to research both Winn-Dixie and the grocery business in general.
This will not only give you a better understanding of the company, but it will also help you stand out during the application process. Once you're ready to apply, you can do so either online or in-person at any Winn-Dixie location. Management encourages candidates to apply online first, but they also encourage them to introduce themselves to store directors in person. Finally, remember to dress professionally and be prepared to answer questions about your experience and why you're interested in the grocery industry. By following these tips, you'll increase your chances of getting hired at Winn-Dixie.
How long does Winn-Dixie hiring process take?
After applying for a job, it can be hard to wait around for a response from the hiring manager. Sometimes, it can take weeks or even longer to hear back. In the meantime, it's important to keep your profile active in the online system and to be prepared for an interview call. Winn Dixie conducts interviews by phone, by video, and in person.
So, no matter what format the interview takes, you should be ready to answer questions about your experience and qualifications. By being patient and prepared, you'll increase your chances of landing the job you want.
Final Thoughts:
Applying for a job at Winn-Dixie is a great way to get your foot in the door of the retail grocery industry. With a variety of positions available, there's sure to be something that's a perfect fit for you.
The company's benefits package is also competitive and designed to attract and retain the best employees. So if you're looking for a new opportunity, be sure to check out Winn-Dixie.
Favorite Resources
Our favorite resources are included below.
Job interview resources
Resume and cover letter resources
Job search resources
Interview Question and Answer Guide (PDF)
Download our full interview preparation guide. Complete with common interview questions and example answers. Free download. No email required.
Download PDF
Popular Resources
Featured
Phone interviews have become a core part of the process when attempting to find a secured placement for an open position. Companies receive massive responses from potential candidates for any..
Featured
Concerning a job search, you might receive numerous offers from your recruiters. Before you choose one, you need to assess all the conditions, for which it is vital that you know everything associated with the offered position..
Featured
Answering this question during a job interview requires more than knowing why you are unique as an individual. Yes, the true scientific answer is made up of two main components: your..
Featured
An ice breaker question is a question that's asked from one person to another person in order to act as a conversation starter. It brings a connection...
Featured
Open-ended questions like "What motivates you?" can elicit a deer-in-the-headlights reaction from job candidates if they are unprepared. It's a broad question and can leave the interviewer..
Featured
A lot of interviewers ask this question - how did you hear about this position? This way they can judge you if you are a passive or an active job seeker..
Featured
Writing a thank you note after an interview says a lot about you as a potential employee. Most notably, it says that you care about the opportunities presented..
Featured
Writing the perfect letter of resignation is more of an art than it is a science. And we're going to cover how to master that art form in this full guide..
Featured
Knowing how to end a business note or email is an important skill to develop. It helps portray a sense of confidence, respect and tone to your message..