ALDI Job Application (2022 Applicant Guide)
Where is the ALDI job application? ALDI is a familiar name to many consumers looking for reasonably priced groceries. Hailing from Germany, this discount grocery store has made its way across the world and can now be found in 20 countries. Brothers Karl and Theo Albrecht founded ALDI in 1946 when they took over their mother's store in Essen.
The company has since grown exponentially, with an estimated combined turnover of more than €50 billion. Given its size and global reach, ALDI is always in need of new employees to help maintain operations.
The good news for job seekers is that the hiring process is usually very quick, with new employees being brought on board in as little as a couple of weeks. So if you're looking for an opportunity to work for a large grocery chain, ALDI may be the perfect fit.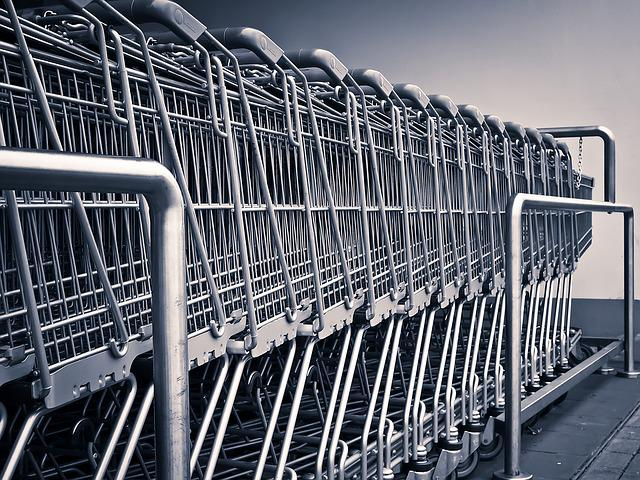 Where to apply for ALDI employment?
If you're interested in applying for a position at ALDI, the best place to start is the company website. The website has a dedicated career portal where you can search for open positions in your area of interest.
Once you've found a position that you're qualified for, you can apply online directly through the portal. The application process is simple and only takes a few minutes to complete. So if you're looking for an exciting new career opportunity, be sure to check out ALDI's career website.
Can you apply in person at Aldi?
YES. Applying in person is always the best way to get hired. When you apply in person, you are able to meet with the hiring manager face-to-face. This allows you to build a rapport and make a good first impression.
Additionally, you are able to answer any questions the hiring manager may have about your qualifications. Finally, applying in person shows that you are truly interested in the position and are willing to go the extra mile. Consequently, if you are interested in working for ALDI, you should definitely apply in person.
What are the job opportunities available at Aldi?
Among the job openings in ALDI, Store Management has the most various positions such as Store Manager and Shift Manager. If you are looking for an opportunity to lead and motivated a team to reach the sales target and provide excellent customer service, being a Store Manager is the perfect job for you. On the other hand, if you want to be responsible for the daily operation of the store in the absence of the Store Manager, being a Shift Manager is a good choice.
Another position in Aldi that might interest you is being a District Manager. A District Manager is responsible for multiple stores in a geographical area. He or she makes sure that all stores under his or her charge run smoothly and efficiently. There are also many internship opportunities available at Aldi, including district manager intern, etc. These programs are designed to give students a taste of working in a fast-paced environment and learning what it takes to be successful in the retail industry.
How do I apply for a job at ALDI online?
Follow these easy steps to complete an online application with ALDI:
Your very first step is to go to ALDI's official career website.
By entering keywords, a location, and a radius value, you may search for job possibilities at ALDI locations near you. To view the jobs, select the magnifying glass icon and Click a job title.
Read the job description, including duties and responsibilities, physical demands, employment qualifications, and educational & experiential requirements.
If you like the work, click "APPLY NOW" and read the job description again on the new screen that will appear. Then simply hit "Apply Now" after that.
You must create an account. If you agree, read the entire page and select "Consent" at the bottom.
You'll need to create an account first. You may then log in to your account and fill out the online application form after creating an account.
What age does Aldi hire?
ALDI has a company-wide policy that all employees must be 18 years of age or older. This policy is in place regardless of state laws, which may allow workers under the age of 18 to be employed in certain circumstances. ALDI has adopted this policy in order to maintain a consistent standard across all locations.
The company feels that this policy is necessary in order to protect the safety and well-being of all employees. Aldi recognizes that there are many qualified individuals who are under the age of 18, but the company has made the decision that these individuals will need to wait until they are of legal working age before they can be hired.
What are the benefits employees get at Aldi?
ALDI KNOW that a comprehensive benefits package is key to attracting and retaining quality employees. That's why they offer comprehensive medical, dental, and vision coverage for all employees working 20 or more hours per week. In addition, ALL employees receive paid training, product discounts, and complimentary name tags.
Part-time employees also enjoy holiday pay, paid vacation, 401(k) retirement plans with company match, and disability/life insurance plans. By offering such a robust benefits package, ALDI is able to attract and retain the best employees in the business.
As a result, customers can be confident they're getting the best possible shopping experience each time they visit an ALDI store.
Tips for applying at ALDI
When applying for a job at a supermarket, it is important to be prepared to talk about your ability to handle conflict. Hiring managers often ask about this during the application and interview process, and they will want to see that you have the ability to stay calm under pressure and resolve problems in a efficient and effective manner.
There are a few things you can do to prepare for this ahead of time. First, think about what personal attributes would make you good at handling conflict. Are you patient? Reliable? Good at problem solving? Make sure you highlight these qualities in your application and interview.
Secondly, be ready to give examples of times when you have handled conflict in the workplace effectively. This could be anything from diffusing a disagreement between coworkers to calming down a disgruntled customer. Finally, keep in mind that ALDI typically holds hiring events to add new staff members, so if you're interested in applying, be sure to check out their website or stop by the store for more information. paper applications are also available onsite.
By following these tips, you'll be well on your way to getting the job you want at the supermarket of your choice.
How much time hiring process take?
For some people, the hiring procedure at Aldi may take a while. On average, it has been said that the process takes up to two weeks. This generally entails completing numerous application forms and undergoing interviews for employment with Aldi. Typically, the grocery chain has three stages of hiring, including interviews with department and district managers.
The interview process generally begins with a phone call or an invitation to participate in face-to-face interviews with Aldi's hiring staff. Consequently, the entire process from start to finish could take anywhere from a couple days to a few weeks.
Final Thoughts:
Aldi is a great place to work, and the company offers a comprehensive benefits package for all employees. If you're interested in applying for a job at Aldi, be sure to take the time to prepare for your interviews and be ready to talk about your conflict resolution skills. With a little effort, you'll be on your way to getting the job you want.
Favorite Resources
Our favorite resources are included below.
Job interview resources
Resume and cover letter resources
Job search resources
Interview Question and Answer Guide (PDF)
Download our full interview preparation guide. Complete with common interview questions and example answers. Free download. No email required.
Download PDF
Popular Resources
Featured
Phone interviews have become a core part of the process when attempting to find a secured placement for an open position. Companies receive massive responses from potential candidates for any..
Featured
Concerning a job search, you might receive numerous offers from your recruiters. Before you choose one, you need to assess all the conditions, for which it is vital that you know everything associated with the offered position..
Featured
Answering this question during a job interview requires more than knowing why you are unique as an individual. Yes, the true scientific answer is made up of two main components: your..
Featured
An ice breaker question is a question that's asked from one person to another person in order to act as a conversation starter. It brings a connection...
Featured
Open-ended questions like "What motivates you?" can elicit a deer-in-the-headlights reaction from job candidates if they are unprepared. It's a broad question and can leave the interviewer..
Featured
A lot of interviewers ask this question - how did you hear about this position? This way they can judge you if you are a passive or an active job seeker..
Featured
Writing a thank you note after an interview says a lot about you as a potential employee. Most notably, it says that you care about the opportunities presented..
Featured
Writing the perfect letter of resignation is more of an art than it is a science. And we're going to cover how to master that art form in this full guide..
Featured
Knowing how to end a business note or email is an important skill to develop. It helps portray a sense of confidence, respect and tone to your message..