How Much is a PO Box at USPS? (2022 Pricing)
How much is a PO Box at USPS? However, a PO box with USPS is not only for receiving mail. What exactly does a PO box cost, and how do you get one? A PO Box has many uses for those who own businesses or those who don't want to share their mailing address. Here's everything to know about the pricing of a post office box.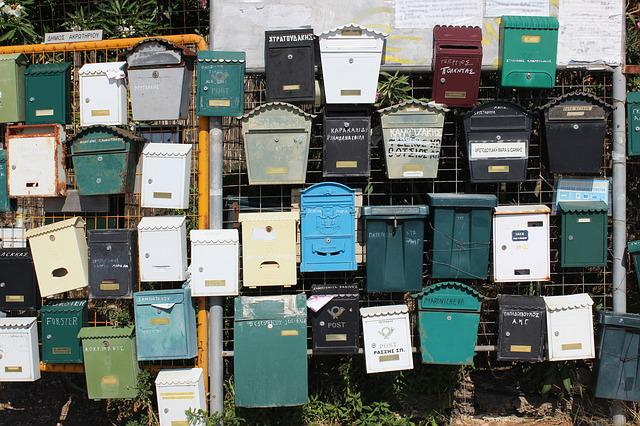 USPS Overview
The United States Postal Service (USPS) is a large, independent federal agency that provides postal services to all Americans. It is one of the few government agencies that is self-funded, generating revenue through the sale of postage and other products and services.
The USPS traces its roots back to 1775 when Benjamin Franklin was appointed as the first Postmaster General by the Continental Congress. Since then, the agency has grown and changed with the times, adapting to new technologies and evolving to meet the needs of a constantly changing society.
Today, the USPS is a vital part of American life, delivering billions of pieces of mail each year. It is also one of the largest employers in the country, with over 600,000 employees. The USPS has a long history of providing excellent customer service. In recent years, it has been ranked as one of the most trusted government agencies by the Pew Research Center. It is also one of the most popular federal agencies, with over 80% of Americans holding a favorable view of it.
Despite its many successes, the USPS faces challenges in the 21st century. declining mail volumes, due to the rise of email and other digital communications, have led to financial losses in recent years. The agency has also been criticized for its high rates of employee absenteeism and for its aging infrastructure. Still, the USPS remains an essential part of American life, and it is committed to adapting and evolving to meet the needs of the 21st century.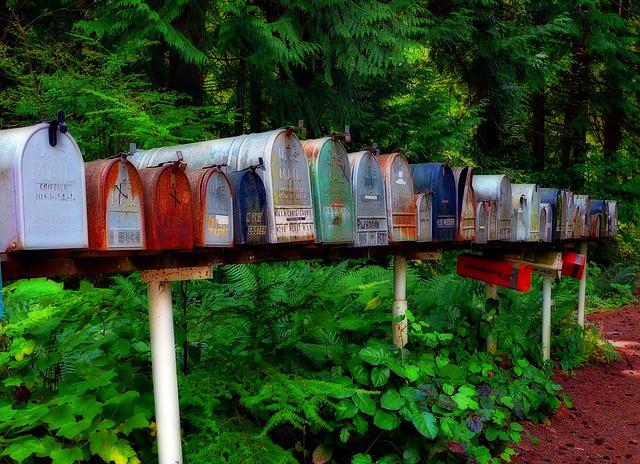 How much is a PO Box at USPS?
As the world increasingly goes digital, there are some who fear that the USPS might become obsolete. However, the Postal Service remains an essential part of American life, providing an important link between businesses and consumers. For many people, a PO box is a convenient way to receive their mail.
The price of a PO box varies depending on the box's location, size, and payment period. The price range for the smallest PO box is between $13-$44 for a three-month pay period and $21-$75 for six months, and the largest box's price ranges are $64-$360 for three months and $109-$625 for six months. While the cost of a PO box might seem like a small expense, it is one that is well worth it for the convenience and peace of mind it provides.
What Influences The Price Of A USPS PO Box?
The cost of a USPS PO box is determined by the location, size, and length of time you rent it. There may be extra costs to renting a USPS PO box as well.
Location
The post office offers two different categories of PO box locations: "Market-Dominant" and "Competitive." The latter category typically charges higher fees, but these PO boxes are known to offer additional services like longer hours of access and electronic notifications when you have mail. In addition, "Competitive" post office locations often have more than one type of box available, so you can choose the size that best fits your needs.
Size
Size is an important consideration when renting a PO box. Most PO boxes are about 15" deep and are offered in five sizes: extra small, small, medium, large, and extra-large. The size of the PO box you rent should be based on the types of mail you plan to receive.
An extra small PO box is about 3" x5.5" and is best suited to hold about 10-15 letters or two rolled-up magazines. A small PO box is slightly bigger than an extra small box, measuring 5" x5.5", and can hold 15 letters and up to five rolled-up magazines. A medium PO box is 5.5" x11" and can accommodate documents, packages, and larger items such as catalogs.
A large PO box is 10.5"x11" and is ideal for businesses or individuals who receive a high volume of mail. Finally, the last and largest alternative is extra-large PO boxes, which are ideal if you want to receive many or large packages with regular mail. Extra-large PO boxes are 12′′ x 22.5′′ in size and can hold a lot of mail and other objects.
Payment Period
The payment period is the last factor that determines how much a PO box will cost. For example, the monthly payment is usually cheaper if the client chooses a longer payment period. Most post offices offer 3, 6, or 12-month payment periods. Selecting a longer payment period option is typically the wiser choice if the client wants to save money.
The key to remember is that the longer the payment period, the cheaper it usually is per month. Different post offices may have different deals on PO boxes so it is beneficial to shop around before making a decision. Sometimes, post offices will have discounts for new customers as well. In conclusion, keep the payment period in mind as it will be a determining factor in how much the PO box costs monthly. Furthermore, opting for a longer payment period is usually the more affordable option in the long run. Lastly, don't forget to compare prices between different post offices as they may differ in their offers and deals.
Getting a PO Box online
These days, you can do just about anything online. You can shop, socialize, and even get a PO box. That's right – with the United States Postal Service, you can now reserve a PO box entirely online. No more visiting your local post office and waiting in line.
Now, you can select a location and size for your PO box from the comfort of your own home. If the location you're looking at has the size of the PO box you selected available, it will prompt you to reserve the box. And if not, it'll ask if you'd like to be put on the waitlist.
If you receive a waitlist prompt, you can either try a different location or PO box size to see if there's something more readily available. But, if you're set on this particular location/box, you can fill in all of the information and be placed on the waitlist.
If your mailbox is available for reservation, the next step is to select a payment term and fill out PS Form 1093 online. Then, simply click "Submit" to keep it! You'll have 30 days from the time you submit your paperwork to confirm your identity and collect the keys at the post office.
Getting a PO Box In-Person
When renting a PO box from USPS, you have the option of doing it in person or online. If you choose to do it in person, simply print out the 1093 form from the USPS website, fill it out, and take it to your local post office with two forms of acceptable ID.
Renting a PO box in person is a great option if you want to knock out two birds with one stone, as it allows your identity to be verified while you apply!
Plus, it's always good to have a backup plan in case you misplace your key or your mail gets lost. To find out what kinds of ID you can bring when renting a PO box from USPS, visit this page.
Conclusion
When you rent a PO box from USPS, the price you pay is determined by the location and size of the PO box, as well as the amount of time you're renting it for (known as the payment period). Generally speaking, PO box prices go up as the size and location of the box become more desirable, but they go down if you're renting for a longer period of time.
You can apply to rent a PO box online or in person by filling out PS Form 1093. Whenever you apply, you'll also need to verify your identity by bringing two acceptable forms of ID to the post office.
Related USPS resources
Favorite Resources
Our favorite resources are included below.
Job interview resources
Resume and cover letter resources
Job search resources
Interview Question and Answer Guide (PDF)
Download our full interview preparation guide. Complete with common interview questions and example answers. Free download. No email required.
Download PDF
Popular Resources
Featured
Concerning a job search, you might receive numerous offers from your recruiters. Before you choose one, you need to assess all the conditions, for which it is vital that you know everything associated with the offered position..
Featured
Answering this question during a job interview requires more than knowing why you are unique as an individual. Yes, the true scientific answer is made up of two main components: your..
Featured
An ice breaker question is a question that's asked from one person to another person in order to act as a conversation starter. It brings a connection...
Featured
Open-ended questions like "What motivates you?" can elicit a deer-in-the-headlights reaction from job candidates if they are unprepared. It's a broad question and can leave the interviewer..
Featured
A lot of interviewers ask this question - how did you hear about this position? This way they can judge you if you are a passive or an active job seeker..
Featured
Writing a thank you note after an interview says a lot about you as a potential employee. Most notably, it says that you care about the opportunities presented..
Featured
Writing the perfect letter of resignation is more of an art than it is a science. And we're going to cover how to master that art form in this full guide..
Featured
Knowing how to end a business note or email is an important skill to develop. It helps portray a sense of confidence, respect and tone to your message..