What is Amazon Workforce Staffing? (2022 Guide)
What is Amazon Workforce staffing? Workforce staffing is a process that helps organizations identify and select the best employees for specific positions. The process begins with an evaluation of the organization's workforce needs. Once the organization's workforce needs have been identified, the next step is to identify potential candidates for the available positions. The final step in the workforce staffing process is to select the best candidate for each position.
There are several benefits to using workforce staffing services. First, it helps organizations ensure that they are hiring the most qualified employees possible. Second, workforce staffing can help organizations reduce turnover by making sure that employees are placed in positions that they are best suited for. Finally, workforce staffing can help organizations save money by reducing the need to train new employees.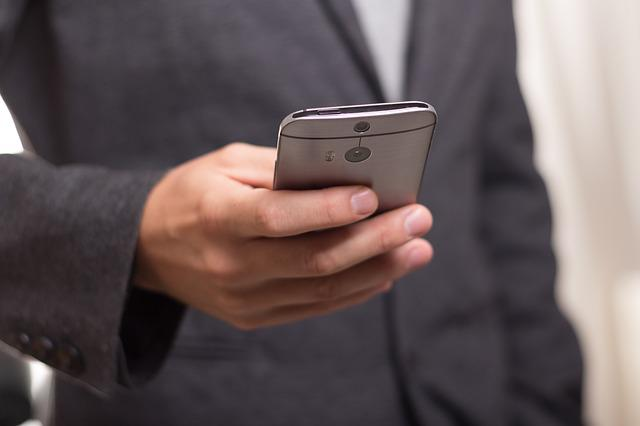 What is Amazon Workforce Staffing?
Amazon Workforce Staffing is a service designed to identify potential employees for various job openings within the company. With that, Amazon Workforce Staffing job postings cover various departments and types of employment (part-time, full-time, seasonal, remote, field-based, corporate). Employees at Amazon can access several benefits, like medical coverage, paid time off, and more. The Amazon Workforce Staffing system provides a number of resources to help you find your next career move.
You can search for open positions by keyword or job category, and you can also filter your results by location, schedule type, or department. In addition, you can set up Job Alerts to be notified when new positions that match your criteria are posted. When you're ready to apply for a position, you can submit your application online. Amazon Workforce Staffing is committed to helping you find the right job for your skills and experience.
With Amazon Workforce Staffing, you have access to both full-time and part-time opportunities across a wide range of departments and types of employment. You can search for open positions by keyword or job category, and you can also filter your results by location, schedule type, or department.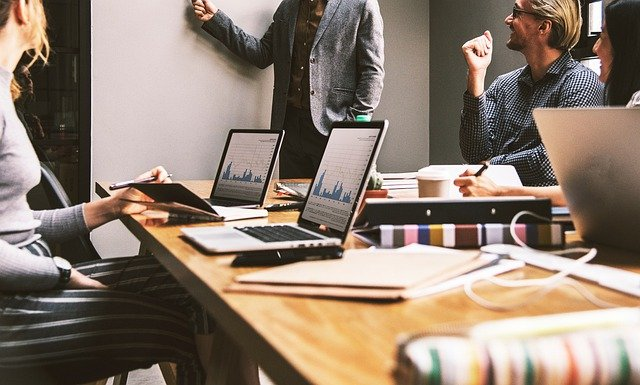 What is Amazon Workforce Recruiting and Staffing For?
Amazon Workforce Staffing is a service that helps to connect people to careers within the company. The service is designed to help find the best people for specific jobs within Amazon, including fulfillment centers, sorting centers, delivery stations, Prime Air locations, and more. The goal of Amazon Workforce Staffing is to find the best qualified and most talented individuals to work for the company. By finding the best employees, Amazon can continue to provide excellent products and services to its customers. In turn, this helps to ensure that the company remains successful and continues to grow.
How do you hire Amazon Workforce Staffing to find employment for you?
Looking for a job with Amazon Workforce Staffing? You're in luck - it's actually quite simple to find jobs through them. All you need to do is go to their dedicated web page and scroll through the available positions. Each job posting will include information on the job location, when it was posted, a brief description, qualifications for the position, and an "Apply Now" button. You can also use filters to only see jobs that you're interested in at any given moment. So if you're looking for a great way to find jobs with Amazon Workforce Staffing, just follow the steps above and you'll be well on your way.
What are the benefits of working at Amazon?
Health Benefits
Amazon offers its employees a variety of health benefits to ensure that they and their families have access to quality care. The company offers medical plan options, allowing employees to select the coverage that best meets their needs. In addition, Amazon has a network of providers from which employees can choose the best doctor for their individual needs. Furthermore, the company offers dental, vision, and flexible spending account plans to give employees comprehensive coverage. These benefits allow employees to maintain their health and well-being, ensuring that they are able to perform at their best.
Maternity And Parental Leave
Amazon is committed to supporting its employees through all stages of their lives, and that includes the mounting responsibilities that come with starting a family. That's why the company offers a variety of fully paid maternity and parental leave options, designed to help employees before and after the birth or adoption of a child. 
To be eligible for these benefits, you must have worked at Amazon for an entire year, but once you qualify, you'll be able to take advantage of up to 20 weeks of paid leave for birthing mothers, as well as up to six weeks of paid leave for new fathers and adoptive parents. In addition, Amazon also offers flexible work arrangements and exclusive discounts on child care, so you can continue to grow your career while also meeting the demands of parenthood.
Financial Security
Working at Amazon has several benefits, one of which is financial security. With a 401(k) plan in place, including a company matching policy, you can feel confident that your future is secure. Additionally, there are numerous investment options tailored to your specific financial goals, giving you even more flexibility and peace of mind. And if that's not enough, Amazon also has Life and Accidental Death & Dismemberment and Disability policies in place, both of which are company-paid services.
Extended Network of Support
Amazon makes a point to ensure the health of its employees, both on and off the job. For example, Amazon's Employee Assistance Program offers 24/7 support, referrals, and resources for employees who struggle with personal issues. Additionally, Amazon provides extra resources for parents who have children with developmental disabilities. Also, Amazon's network of support gives employees access to financial counseling, estate planning, and services in the event of a life-threatening illness. Finally, the best part about these services is that Amazon provides them at no cost to employees. This demonstrates Amazon's commitment to ensuring its employees are healthy and supported both on and off the job.
Some other benefits of Working At Amazon
Some of the additional perks that come with working at Amazon include:
Restricted Stock Units (RSUs)
Adoption assistance
Time off
com employee discount
Amazon Career Choice Program (Amazon pre-pays 95% of education costs like tuition, textbooks, etc.)
What is Amazon's Average starting salary?
As one of the largest online retailers in the world, Amazon offers a variety of opportunities for employment. Though the average hourly wage for Amazon employees is $18, which is more than double the federal minimum wage, starting salaries will always be at least $15 per hour for full-time, part-time, and seasonal employees.
In addition to competitive wages, Amazon employees gain access to a number of benefits, including health insurance, paid time off, and retirement savings plans. These benefits are available on the first day of employment, giving Amazon employees a strong start to their careers. With its commitment to fair wages and excellent benefits, Amazon is an employer of choice for many workers.
Conclusion
Amazon Workforce Staffing is a branch of the company dedicated to connecting talented individuals to job openings within the company. On the Amazon Workforce Staffing website, there's an extensive list of job postings covering numerous departments, including corporate, field-based, and warehouse jobs.
As the fastest-growing company in the country, Amazon is constantly searching for the best employees to help the company continue to thrive. The company has a well-deserved reputation for being an excellent place to work, offering competitive salaries and benefits, as well as opportunities for career advancement. If you're looking for a challenging and rewarding career, Amazon Workforce Staffing is a great place to start your search.
Amazon resources
Favorite Resources
Our favorite resources are included below.
Job interview resources
Resume and cover letter resources
Job search resources
Interview Question and Answer Guide (PDF)
Download our full interview preparation guide. Complete with common interview questions and example answers. Free download. No email required.
Download PDF
Popular Resources
Featured
Concerning a job search, you might receive numerous offers from your recruiters. Before you choose one, you need to assess all the conditions, for which it is vital that you know everything associated with the offered position..
Featured
Answering this question during a job interview requires more than knowing why you are unique as an individual. Yes, the true scientific answer is made up of two main components: your..
Featured
An ice breaker question is a question that's asked from one person to another person in order to act as a conversation starter. It brings a connection...
Featured
Open-ended questions like "What motivates you?" can elicit a deer-in-the-headlights reaction from job candidates if they are unprepared. It's a broad question and can leave the interviewer..
Featured
A lot of interviewers ask this question - how did you hear about this position? This way they can judge you if you are a passive or an active job seeker..
Featured
Writing a thank you note after an interview says a lot about you as a potential employee. Most notably, it says that you care about the opportunities presented..
Featured
Writing the perfect letter of resignation is more of an art than it is a science. And we're going to cover how to master that art form in this full guide..
Featured
Knowing how to end a business note or email is an important skill to develop. It helps portray a sense of confidence, respect and tone to your message..