Costco Party Platters (2022 Buyer's Guide)
Why should I buy the Costco Party Platters? Are they healthy? What should I know before I buy them? If you need to serve a lot of food to guests, you can buy Costco platters. But you might be worried about the quality. Here are reasons why to buy Costco Party Platters.
Things to Know Before Buying Costco Platters
Costco Platters are one of their catering services
Ordering from the Costco catering menu is a great way to feed a large group without breaking the bank. The platters are a particularly popular option, as they offer a variety of food options at a reasonable price. Costco has a wide selection of platters to choose from, so you're sure to find something to please everyone in your group. Whether you're looking for a classic cheese and cracker platter or something more adventurous, Costco has you covered.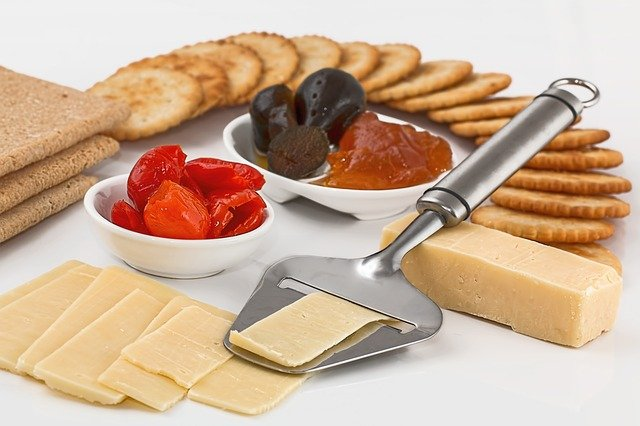 Your Costco platters were created to feed a large group of people:
Croissant Sandwich Platter: feeds 16-20 people
Chicken & Swiss Rollers Platter: feeds 20-24 people
Shrimp Platter: feeds 20-24 people
Meat & Cheese Platter: feeds 16-20 people
Sushi Platter: 50 pieces of sushi
Chicken Wing Platter: feeds 15 people
Costco Platters are just right for your party
Croissant Sandwich Platter- $29.99
Chicken & Swiss Rollers Platter- $29.99.
The Shrimp Platter- $39.99.
Meat & Cheese Platter- $26.99.
Sushi Platter in the U.S.- $24.99
Chicken Wing Platter- $12
When you compare the platter prices at Wegmans to those at other grocery stores, it's easy to see why so many people choose to order their party food elsewhere. For example, the Cooked Sushi Favorites Tray from Wegmans costs $60, while the comparable tray from Costco only costs $24.99.
And while it's true that you do get more pieces in Wegmans' platter, you only get eight more. That's not worth the extra cost. The same is true of the Favorites Combo Tray, a sandwich platter from Wegmans that feeds 18-20 people and costs $74. The comparable platter from Costco feeds an extra four-person family and only costs $40. When you compare the cost and value of the platters, it's clear that Costco is the better choice for party food.
The amount of time it takes to make your Costco platters is 24 hours at the absolute least
If you're planning on ordering a party platter from Costco, be sure to give them at least 24 hours' notice. This will help to ensure that your platter is prepared correctly and in a timely manner. Depending on the type of platter you order, as well as the volume of orders that the store is currently handling, giving them extra time to prepare your platter is greatly appreciated. Additionally, this also ensures that your Costco platter receives the care and attention that it requires.
Costco Platters are made fresh
One of the advantages of ordering a Costco platter instead of preparing your own party spread is the guarantee of freshness. At Costco, you won't receive any stale bread or expired meats, nor anything that was once frozen and has been thawed. According to a commenter on an article addressing Costco platters, "Everything in the deli, bakery, and food court are made fresh daily." Therefore, you can count on fresh bread, meats, and cheeses, in addition to the great prices. This is especially important if you're serving the platter to a large group of people, as you want to avoid any potential food poisoning incidents.
Deals on Costco Platters
The Kitchn recently did a cost analysis of the six most popular party platters at Costco and determined that the two best platters in terms of both taste and value are the Chicken & Swiss Rollers (a.k.a. pinwheel platters) and the Meat & Cheese Platter.
The pinwheel platters are by far the most delicious of the six options, with their combination of flavorful chicken, creamy Swiss cheese, and crispy pastry dough. However, they are also the most expensive option, costing $54 for a tray of 30 rolls. The Meat & Cheese platter is a more budget-friendly option, costing just $39 for a tray that includes an assortment of meats, cheeses, and crackers. Although it is not as delicious as the pinwheel platters, it is still a hearty and satisfying option that will please any party guest.
Customer about Costco Platters
According to customer reviews, these platters are not only a great value, but they're also delicious. The selection includes a variety of sandwiches, fruits, cheese, and even sushi, so there's something to please everyone. And because they're from Costco, you know you're getting high-quality ingredients at a fraction of the price you would pay elsewhere. So next time you're planning a party or event, be sure to check out Costco's party platters. You and your guests will be glad you did.
Think twice about these Costco Platters
You might think that the shrimp and croissant platters at Costco are a great deal, but you might want to think twice before you buy them. The Kitchn recently did a cost analysis of these popular items, and they found that you can actually save money by buying shrimp and croissants separately from Costco and assembling your own platter. This is because the price per unit for shrimp and croissants is actually higher when you buy them on the pre-made platter.
You can find many Individual Items from Costco Platters in the Deli
You can find many individual items from Costco platters in the deli. What if you don't think one platter is enough for your party, but you think a second platter would be too much? There's no need to worry – all of the items sold in the Costco platters are also available individually. This means you can simply supplement your trays with a few individual items as well. For example, if you're looking for some additional finger food, you could add some croissant sandwiches or pinwheels. Or, if you want to add a bit of variety, you could get some sushi as well. So whatever your needs, you're sure to find what you're looking for at Costco.
Nutritional Info for Costco Platters
According to the limited nutritional information that is available, the wings platter from Costco contains 210 calories per serving. This platter is designed to serve 14 people, so each person would be consuming approximately 15 calories worth of food if the platter were divided evenly. There is no further nutritional information available at this time, so it is unclear what percentage of these calories come from fat, carbohydrates, or protein. However, based on the calorie count alone, this platter does not appear to be a particularly nutritious option.
Can't Order Costco Platters Online
Unfortunately, these platters cannot be ordered online. Instead, customers must either fill out an order form or speak to a Costco associate. This lack of online ordering may be disappointing to some customers, but it does ensure that each platter is made fresh and tailored to the customer's specific needs. So if you're looking for a convenient and affordable catering option, Costco party platters are definitely worth considering. Just be sure to place your order in person or by phone.
Conclusion
Overall, Costco party platters are a great option for those looking for an affordable and delicious catering solution. With a variety of options to choose from, there's sure to be a platter that will please everyone at your event. And because all of the items in the platters are also available individually, you can easily supplement your trays with a few additional items as well. So next time you're planning a party or event, be sure to check out Costco's party platters – you won't be disappointed.
Favorite Resources
Our favorite resources are included below.
Job interview resources
Resume and cover letter resources
Job search resources
Interview Question and Answer Guide (PDF)
Download our full interview preparation guide. Complete with common interview questions and example answers. Free download. No email required.
Download PDF
Popular Resources
Featured
Concerning a job search, you might receive numerous offers from your recruiters. Before you choose one, you need to assess all the conditions, for which it is vital that you know everything associated with the offered position..
Featured
Answering this question during a job interview requires more than knowing why you are unique as an individual. Yes, the true scientific answer is made up of two main components: your..
Featured
An ice breaker question is a question that's asked from one person to another person in order to act as a conversation starter. It brings a connection...
Featured
Open-ended questions like "What motivates you?" can elicit a deer-in-the-headlights reaction from job candidates if they are unprepared. It's a broad question and can leave the interviewer..
Featured
A lot of interviewers ask this question - how did you hear about this position? This way they can judge you if you are a passive or an active job seeker..
Featured
Writing a thank you note after an interview says a lot about you as a potential employee. Most notably, it says that you care about the opportunities presented..
Featured
Writing the perfect letter of resignation is more of an art than it is a science. And we're going to cover how to master that art form in this full guide..
Featured
Knowing how to end a business note or email is an important skill to develop. It helps portray a sense of confidence, respect and tone to your message..