How to Get Free Shipping at Target (2022 Guide)
Here's how to get free shipping at Target. Target is an American retailing company that was founded in 1902. Target operates around 1,800 stores in the United States and also has a large e-commerce business. Target is known for its wide range of products, including clothes, electronics, groceries, home goods, and more. The company has a strong commitment to social responsibility and environmental sustainability.
Target's mission is to provide a wide range of high-quality and affordable products to its customers. The company strives to create a positive shopping experience for its customers and provide excellent customer service. Target is also committed to being a good corporate citizen and giving back to the communities it serves.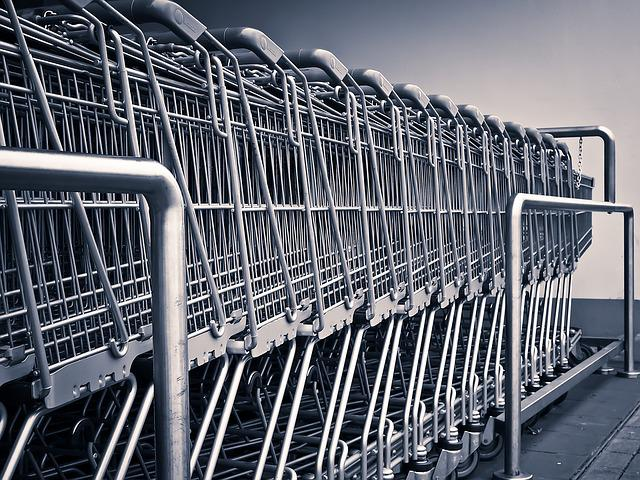 Why Target is Successful?
Target is successful for a variety of reasons. First, the company has a very clear and defined target market. It knows who its customers are and what they want. This allows Target to create products and services that appeal directly to this audience.
Second, Target is an expert in supply chain management. This means that it can get goods to its stores quickly and efficiently, which keeps prices low. Third, Target has built a strong brand that is associated with value and quality. Customers know that they can expect good deals and high-quality products when they shop at Target.
Finally, Target has excellent customer service. It employs friendly and helpful staff, and it makes sure that its stores are clean and well-organized.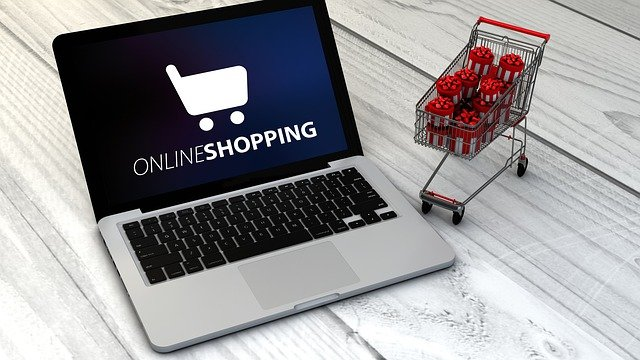 How to get free Shipping at Target?
Spending $35 or more on your Target order will net you free shipping. This is an easy way to get free shipping, especially if you were planning on making a larger purchase anyway. Another way to get free shipping from Target is to use their Target RedCard for payment. The Target RedCard gives you 5% off your purchase and free shipping on most items.
Additionally, you can often find promo codes for free shipping on Target's website or through third-party websites. These codes can give you free shipping on your entire purchase or on specific items. If you don't want to wait for your order to be shipped, you can also choose to pick it up for free at your local Target store.
Finally, Target offers a service called Target Drive Up which allows you to have your order delivered right to your car. This is a great option if you're short on time or don't want to hassle with carrying around your purchases.
Free Shipping with the Target RedCard
Target's RedCard offer is an enticing one, giving shoppers free shipping on almost all products across 50 states and APO/FPO addresses. Additionally, the RedCard also gives shoppers 5% off the majority of Target products. The benefits of the RedCard are clear, and Target's online presence makes it easy for shoppers to take advantage of the free shipping offered by the card.
By offering free shipping on such a wide variety of items, Target is able to compete with other retailers who may not offer such benefits to their customers. In addition, the 5% discount offered by RedCard is an incentive for shoppers to use Target as their primary shopping destination.
The Target RedCard is a clear benefit to consumers, and it is easy to see why it is such a popular option for those looking for free shipping and discounts on their purchases.
Spend more than $35
Target offers free 2-day shipping on orders that total $35 or more. This minimum is based on the cart's subtotal and doesn't include gift wrap or tax. From here, your cart will automatically select free shipping once you have a high enough total. This is a great perk for Target shoppers, as it can save a significant amount of money on shipping costs, especially for larger orders.
Other than that, Target offers seasonal free shipping as well, such as the spring offer until 5/31 where you can get free shipping on orders with a total cost above $75. However, some items which are bulkier and heavier may not be eligible for 2-day shipping, so you may have to cover this cost.
Shipping charges for such items can differ depending on the size and weight of the item but typically range from $5-$10. Despite this, the free 2-day shipping offer from Target is still a great deal and provides considerable savings for online shoppers.
Target's Free Store Pickup
Target's free store pickup option is a great way to save time and money. When you buy online and pick up in store, you save on shipping costs and you can usually pick up your purchase the same day. You can also filter items when searching on Target.com to find those that are eligible for store pickup by selecting the dropdown option above your search results.
This is a great option if you need an item right away or if you want to save on shipping costs. Plus, you can still take advantage of Target's great prices and selection. So next time you're looking to shop at Target, be sure to use the free store pickup option.
Search for Promo Codes
A number of sites such as offers.com often have promo codes available for Target, including for free shipping. Signing up to their newsletters is one way to get updates on when codes are available. Another way is to keep an eye out for Target's weekly ad since codes might pop up there.
Although it can be rare to find any codes since Target gives free shipping on orders over $35 already, it can still be worth checking if you'd like to save some cash. In summary, promo codes for free shipping at Target might be available on offers.com or through Target's weekly ad and it could be beneficial to check either of these sources periodically if you're interested in saving money on your Target orders.
Use Target Curbside Pick-Up
Target Drive Up is a free curbside pickup service that allows you to order online and have your order brought out to your car at a nearby store. It is completely free, and it's a great way to avoid shipping costs without heading into the store to pick up your item.
You can use the Target app to buy items for Drive Up and find which items are eligible by looking for the Drive Up logo as you shop. After that, you simply wait for the notification that your order is ready, park your car in a designated spot, and they'll bring your order out to you. Drive Up is a convenient way to get your Target orders without having to go into the store, and it's saved me time and money.
Conclusion
Although Target does not offer free shipping on all online orders, there are several ways to save on shipping costs. For orders of $35 or more, free shipping is available. Alternatively, you can use Target Drive Up to have your order delivered to your car outside the store, or take advantage of promotional codes for free shipping from various websites.
If you are a Target RedCard holder, you also get free shipping on all online orders. By taking advantage of these options, you can save on shipping costs when shopping at Target.
Favorite Resources
Our favorite resources are included below.
Job interview resources
Resume and cover letter resources
Job search resources
Interview Question and Answer Guide (PDF)
Download our full interview preparation guide. Complete with common interview questions and example answers. Free download. No email required.
Download PDF
Popular Resources
Featured
Concerning a job search, you might receive numerous offers from your recruiters. Before you choose one, you need to assess all the conditions, for which it is vital that you know everything associated with the offered position..
Featured
Answering this question during a job interview requires more than knowing why you are unique as an individual. Yes, the true scientific answer is made up of two main components: your..
Featured
An ice breaker question is a question that's asked from one person to another person in order to act as a conversation starter. It brings a connection...
Featured
Open-ended questions like "What motivates you?" can elicit a deer-in-the-headlights reaction from job candidates if they are unprepared. It's a broad question and can leave the interviewer..
Featured
A lot of interviewers ask this question - how did you hear about this position? This way they can judge you if you are a passive or an active job seeker..
Featured
Writing a thank you note after an interview says a lot about you as a potential employee. Most notably, it says that you care about the opportunities presented..
Featured
Writing the perfect letter of resignation is more of an art than it is a science. And we're going to cover how to master that art form in this full guide..
Featured
Knowing how to end a business note or email is an important skill to develop. It helps portray a sense of confidence, respect and tone to your message..