Does CVS Take Passport Photographs? (2022 Guide)
Does CVS take passport photos? A passport photo is simply a photograph that meets the requirements set by the government for passports. These requirements vary from country to country, but in general, the photo must be taken within the last six months, it must be of your full face and head, and it must be taken against a plain white or off-white background.
So where can you get a passport photo? Many pharmacies and convenience stores offer passport photo services, and there are also many online services that will take your photo and print it out for you. Prices for passport photos vary, but you can expect to pay around $15 for a set of two photos.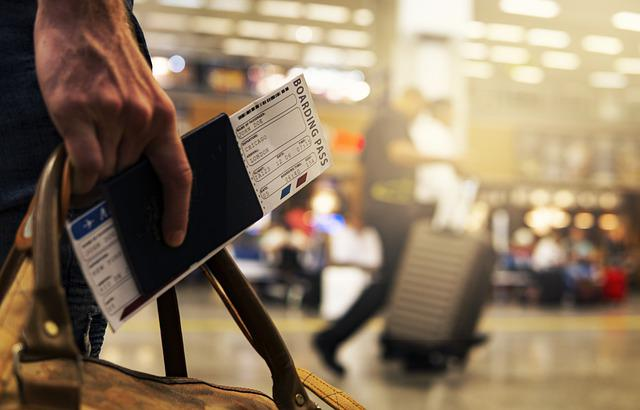 Does CVS take Passport Photos?
CVS offers passport photo services at select pharmacy locations as of 2022. The process is quick and easy - simply walk into your nearest CVS location and have your passport photo taken at the in-store KODAK Biometric System. Prints cost $14.99, plus $2.99 if you request two additional photos. The wait time is typically 5-10 minutes.
This service is a great option for those who need a passport photo but don't have the time to go to a dedicated passport photo studio. Plus, with CVS's convenient locations, it's easy to get your passport photo taken care of while you're running errands or doing other shopping.
How much does it cost to have Passport Pictures taken at CVS?
CVS charges 14.99$ for passport photos as of 2022, and customers can also purchase two additional photos from them for 2.99$. Additionally, it's always a good idea to check online for any discounts or deals available for the said service, as CVS usually has a bunch of deals running on their photo lab services.
For example, currently, CVS offers a 3% discount on all passport and ID photos paid with the CVS ExtraCare card. So if you plan on getting your passport photos taken at CVS, make sure to do your research beforehand and take advantage of any deals that are available. That way, you can save yourself some money while still getting high-quality passport photos.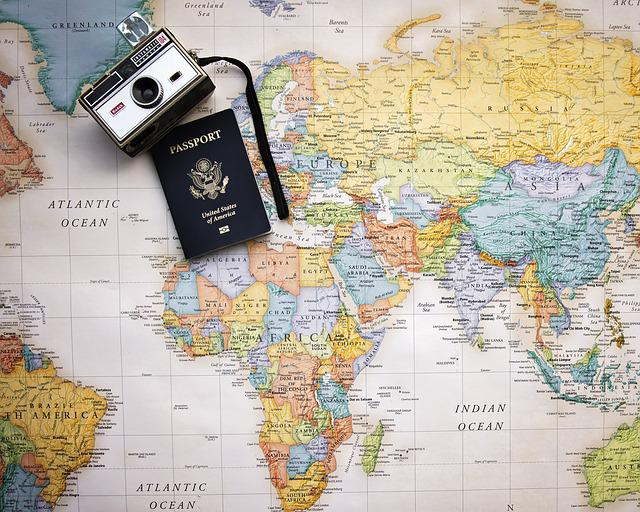 Is it true that all CVS shops take passport photos?
When getting ready to travel abroad, one of the first things you need to do is obtain a passport. And part of getting a passport is having a passport photo taken. If you're wondering "Do all CVS stores take passport photos?", the answer is unfortunately no. Passport photo services are only available in select CVS pharmacy locations that have an in-store Photo Center.
Additionally, before heading out to a CVS to get your passport photo taken, it is recommended that you call and inquire beforehand to avoid any inconveniences. You can use this CVS store locator tool to find and contact your nearest CVS.
While it may be more convenient for some to get their passport photos taken at a CVS, there are other options available as well. For example, many post offices also offer passport photo services. In addition, there are several websites and apps that allow you to take and print your own passport photos from the comfort of your own home.
What is the average time it takes to receive Passport Photos from CVS?
CVS is one of the most popular places to get your passport photos done. The whole process usually takes around a few minutes to complete, from the moment you step into the photo booth to when you receive your prints. And if you're worried about waiting in line, don't be - CVS customers are not required to book appointments beforehand, so you can usually just walk in and get your photos taken right away.
Plus, the photo technicians at CVS are experts at what they do, so you can be confident that your passport photos will be high quality and meet all the requirements. So next time you need to renew your passport or apply for a visa, remember that CVS can take care of your passport photo needs quickly and easily.
What should you bring when having a Passport Photo taken At CVS?
When having your passport photo taken at CVS, there are a few things you should keep in mind. First of all, make sure to bring along any membership cards you have, as this could help you save money on the service.
Secondly, it's important to be aware of the store's policies regarding passport photos – for example, some stores may require that you use their photo booth, while others will let you take your own picture as long as it meets the necessary requirements. Lastly, don't forget to bring along some form of identification, as this will be needed in order to have your passport photo taken.
There are a few things to consider before traveling to get your passport photographs taken.
Uniforms are not allowed for passport photos. Likewise, photos with clothes that resemble uniforms or have camouflage prints might also be rejected.
Generally, head coverings are restricted, in case it is for a medical or religious reason, you need to provide a medical report or a signed statement attesting to your spiritual practices.
Glasses and any additional accessories will be asked to have been removed prior to your photo.
Is it possible to get passport photographs online at CVS?
CVS is a popular destination for photo printing, offering high-quality prints at a competitive price. However, one service that is not available online is passport photos. Passport photos must be taken in person at a CVS location that offers the service. There are currently only around 400 CVS stores nationwide that offer passport photos, so customers will need to check whether their local store offers the service before making the trip.
While it may be inconvenient for some customers, getting passport photos taken in person ensures that the photo meets all of the requirements set by the government. As a result, customers can be confident that their passport application will be accepted when they use a passport photo from CVS.
CVS Passport Photos Good?
Yes, CVS passport photos are good. CVS uses an auto-updated KODAK Biometric ID System to get the photos clicked and automatically verified, this makes sure that the photos are government compliant and meet all US passport photo requirements.
In addition, if a photo does not pass government compliance, CVS offers to have the photos returned along with the purchasing receipt.
Is it true CVS Print Passport Photos?
Yes, CVS does print passport photos. Passport photos can be taken by anyone as long as they meet the requirements specified by the Passport Office. The photos must be passport size (4x6 inches), and they must be printed on photo-quality paper. CVS offers a variety of options for printing passport photos, including traditional prints, digital prints, and even passport photo cards.
The price for a passport photo at CVS varies depending on the format and quantity, but it typically ranges from $0.33 to $5.99. For those who want to ensure that their passport photo meets all of the requirements, CVS also offers a Passport Photo Service that includes professional guidance on taking and printing the perfect photo.
Conclusion
In conclusion, CVS is a great place to get your passport photos taken. They offer a variety of services to ensure that your photo meets all of the requirements set by the government. In addition, CVS also offers a Passport Photo Service that includes professional guidance on taking and printing the perfect photo.
Favorite Resources
Our favorite resources are included below.
Job interview resources
Resume and cover letter resources
Job search resources
Interview Question and Answer Guide (PDF)
Download our full interview preparation guide. Complete with common interview questions and example answers. Free download. No email required.
Download PDF
Popular Resources
Featured
Concerning a job search, you might receive numerous offers from your recruiters. Before you choose one, you need to assess all the conditions, for which it is vital that you know everything associated with the offered position..
Featured
Answering this question during a job interview requires more than knowing why you are unique as an individual. Yes, the true scientific answer is made up of two main components: your..
Featured
An ice breaker question is a question that's asked from one person to another person in order to act as a conversation starter. It brings a connection...
Featured
Open-ended questions like "What motivates you?" can elicit a deer-in-the-headlights reaction from job candidates if they are unprepared. It's a broad question and can leave the interviewer..
Featured
A lot of interviewers ask this question - how did you hear about this position? This way they can judge you if you are a passive or an active job seeker..
Featured
Writing a thank you note after an interview says a lot about you as a potential employee. Most notably, it says that you care about the opportunities presented..
Featured
Writing the perfect letter of resignation is more of an art than it is a science. And we're going to cover how to master that art form in this full guide..
Featured
Knowing how to end a business note or email is an important skill to develop. It helps portray a sense of confidence, respect and tone to your message..