Petco vs. PetSmart: Main Differences (2022 Guide)
What's the difference between Petco and PetSmart? Is PetSmart better for me to shop at? Is Petco better for me to shop at? Which is better to go to for my pet? Learn which retailer is the best to go to when purchasing pets, pet products, grooming services, and more.
Petco Overview
Petco is a leading pet retailer with more than 1,500 stores across the United States. They offer a wide variety of products and services for pets, including food, toys, accessories, grooming, adoption, and more. Petco's mission is to provide pet parents with everything they need to keep their pets healthy and happy.
They're committed to being a trusted partner for pet parents and work hard to ensure that our stores are safe and welcoming environments for all. Petco offers a variety of programs and services to help pets in need, including our Pals Rewards program, which helps support local shelters and rescues.
Petsmart Overview
Petsmart is a leading retailer of pet supplies, food, and services. They offer a wide variety of products for all types of pets, including dogs, cats, fish, reptiles, birds, and small animals. Petsmart also offers a variety of pet services, such as grooming, training, and boarding. In addition to their brick-and-mortar stores, Petsmart also has an online store where customers can shop for pet supplies and services.
Petsmart is dedicated to helping pets and their families live happy and healthy lives together. They offer a wide variety of products and services to meet the needs of all kinds of pets, and they also partner with a number of animal welfare organizations to help pets in need. Petsmart is an excellent resource for anyone who is looking for information on how to care for their pet.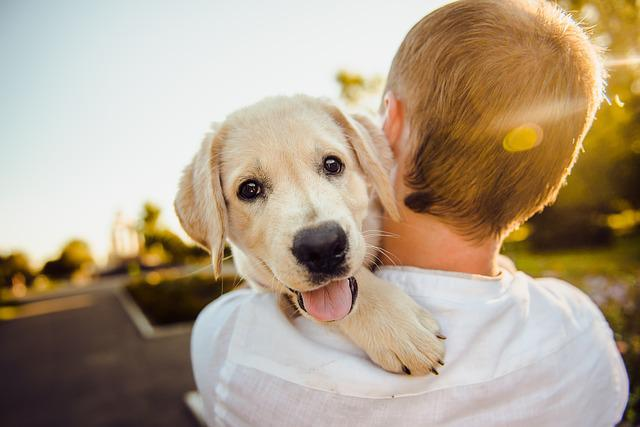 Petco vs PetSmart
Petco and PetSmart are two of the largest national retailers focusing on pets. They both sell live pets, pet supplies, and accessories, and they both have several physical stores and online platforms. They also carry many of the same products, but each has its own brands. PetSmart has more stores and a much higher annual revenue than Petco. However, Petco is growing at a faster rate than PetSmart, so it is possible that this could change in the future.
Both companies are facing increased competition from online retailers such as Amazon, Chewy, and Walmart. Petco and PetSmart are also both facing challenges from smaller, specialty retailers who are able to provide a more personal shopping experience for pet owners. It remains to be seen how these two companies will fare in the coming years, but it is clear that they will need to continue to adapt in order to stay ahead of the competition.
Difference Between Petco and PetSmart
Petco and PetSmart are both well-known pet stores, but they have some key differences. For one, Petco was founded in 1965 in San Diego, while PetSmart followed more than 20 years later in 1987 in Phoenix. Additionally, both companies offer pet-related services alongside their products, but PetSmart is the only one with an in-house boarding service through more than 200 PetsHotel locations. Petco only recently started offering these services through a partnership with Rover.
Petco connects customers with third-party service providers, much like Uber or Airbnb. As a result, the overall quality of Petco's boarding services might be lower than PetSmart's. In addition, Petco has stores in the U.S., Puerto Rico, and Mexico, while PetSmart has stores in the U.S., Puerto Rico, and Canada. Both of them have customer service departments that are available every day, but they operate on different schedules. Petco's customer service is available via call between 5 a.m. and 9 p.m. PST, while PetSmart's team is available only between 8 a.m. and 9 p.m. EST.
Ultimately, whether you choose to shop at Petco or PetSmart likely depends on your personal preferences and needs. But if you're looking for a store that offers a wide range of pet services, then PetSmart is probably your best bet.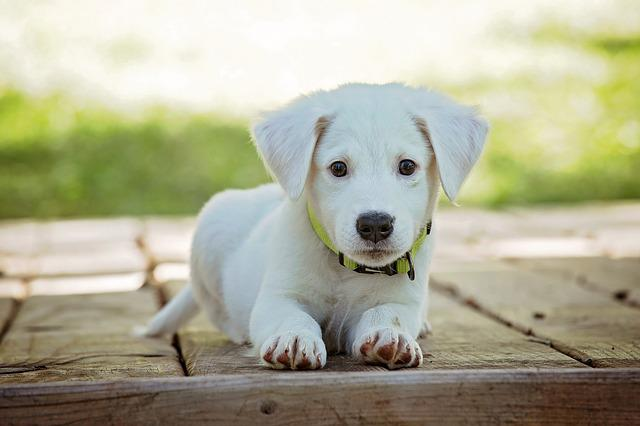 Petco vs Petsmart: Quality
In terms of quality, it seems that PetSmart has an edge over Petco. This is because PetSmart's employees are more knowledgeable about live animals, likely due to the company's strict policies on employee conduct. In addition, PetSmart carries a better selection of items than Petco. However, Petco does have a wider variety of products overall. Ultimately, the best choice for you will depend on your specific needs and preferences.
Petco has become the first national retailer to stop selling dog and cat food items that contain artificial ingredients such as color, flavor, and preservatives. This decision is sure to please those who are concerned about feeding their pets only with food made from natural ingredients. And while it may mean higher prices for some pet owners, it's important to remember that the health of our pets is always worth the extra investment.
Petco vs Petsmart: Which is Bigger?
When it comes to size, PetSmart is definitely the big dog in the pet industry. The company generates annual revenue that is nearly $3 billion higher than its closest competitor, Petco. It also has more stores and employees by a significant margin. So why is Petco still in business?
For one thing, Petco has been quick to embrace online shopping, while PetSmart has lagged behind. Petco also offers a wider range of services, including grooming and training. And although PetSmart may have more locations, they are not always conveniently located for pet owners. In the end, it seems that size isn't everything when it comes to the pet industry.
Petco vs PetSmart: Morals
We looked at the practices of both Petco and PetSmart, and we didn't find one to be significantly more or less ethical than the other. Both companies have taken similar steps to ensure their businesses are seen as ethical, most notably offering cats and dogs up for adoption, as opposed to selling them directly. However, PetSmart had to stop the practice, whereas Petco never sold dogs and cats, to begin with. Each of these companies has also set up a foundation for their charitable activities. Petco has Petco Love, formerly called the Petco Foundation, while PetSmart has the PetSmart Charities. These foundations allow customers to donate money to support animals in need.
These organizations are the ones that work with rescue shelters and other animal welfare organizations to facilitate adoptions, in exchange for funding raised through donations and adoption fees. We have found reports of both retailers having their animals in less than ideal conditions, but this seems to be something that's almost unavoidable with the kind of businesses they're running.
For example, fish will naturally be crowded in a tank in order to save space in a store, while ensuring they have enough stock to meet customer demands. They also get their stock from similar suppliers, or their own farms which are also likely to be large-scale commercial operations where animals are kept in less than ideal conditions. In general, it seems that the main difference between these two types of organizations is that one is run for profit while the other is not. However, both seem to encounter similar issues when it comes to the treatment of animals. Overall, we believe that both of these companies are ethically sound and are doing their part to help animals.
Petco vs PetSmart: Training
For most dog owners, the deciding factor between Petco and PetSmart training classes will be the type of class available. Both stores have online and in-person groups, as well as one-on-one training classes. However, Petco is the only store that offers private and group sessions. If you're looking for separation anxiety classes, Petco is the place to go. However, PetSmart offers potty training classes, which may be a deciding factor for some dog owners.
Petco vs PetSmart: Rewards
Deciding between Petco and PetSmart often comes down to personal preference, but when it comes to their rewards programs, there is a clear winner. Both stores have loyalty programs that give points for every dollar spent, but PetSmart's program awards 8 points per dollar, while Petco's only gives 1 point. This means that you can earn rewards faster with PetSmart, and redeem them for free services much sooner. In addition, PetSmart's program also offers exclusive discounts and monthly coupons, making it the better choice for anyone looking to save on their pet expenses.
Conclusion
Overall, Petco and PetSmart are the two leading pet retailers in the United States. Although they share some similarities, such as their focus on pet care and supplies, there are also a number of important differences between the two companies. PetSmart was founded more than 20 years after Petco, but it has managed to grow its revenue to a larger amount and have more stores. One of the key reasons for this is that PetSmart offers dog boarding directly, while Petco offers it through a partnership with Rover.
Favorite Resources
Our favorite resources are included below.
Job interview resources
Resume and cover letter resources
Job search resources
Interview Question and Answer Guide (PDF)
Download our full interview preparation guide. Complete with common interview questions and example answers. Free download. No email required.
Download PDF
Popular Resources
Featured
Concerning a job search, you might receive numerous offers from your recruiters. Before you choose one, you need to assess all the conditions, for which it is vital that you know everything associated with the offered position..
Featured
Answering this question during a job interview requires more than knowing why you are unique as an individual. Yes, the true scientific answer is made up of two main components: your..
Featured
An ice breaker question is a question that's asked from one person to another person in order to act as a conversation starter. It brings a connection...
Featured
Open-ended questions like "What motivates you?" can elicit a deer-in-the-headlights reaction from job candidates if they are unprepared. It's a broad question and can leave the interviewer..
Featured
A lot of interviewers ask this question - how did you hear about this position? This way they can judge you if you are a passive or an active job seeker..
Featured
Writing a thank you note after an interview says a lot about you as a potential employee. Most notably, it says that you care about the opportunities presented..
Featured
Writing the perfect letter of resignation is more of an art than it is a science. And we're going to cover how to master that art form in this full guide..
Featured
Knowing how to end a business note or email is an important skill to develop. It helps portray a sense of confidence, respect and tone to your message..