Amazon Return Warning: Too Many Returns (2022 Guide)
What is the Amazon return warning? What are Amazon too many returns? Amazon is American electronic commerce and cloud computing company with headquarters in Seattle, Washington. It is the largest Internet-based retailer in the United States. Amazon.com started as an online bookstore, but soon diversified, selling electronics, software, video games, apparel, furniture, food, toys, and jewelry. The company also produces consumer electronics—notably the Kindle e-book reader—and is a major provider of cloud computing services.
Amazon has separate retail websites for different countries: the United States, the United Kingdom and Ireland, France, Canada, Germany, Italy, Spain, and Japan. The company also offers international shipping to certain other countries for some of its products.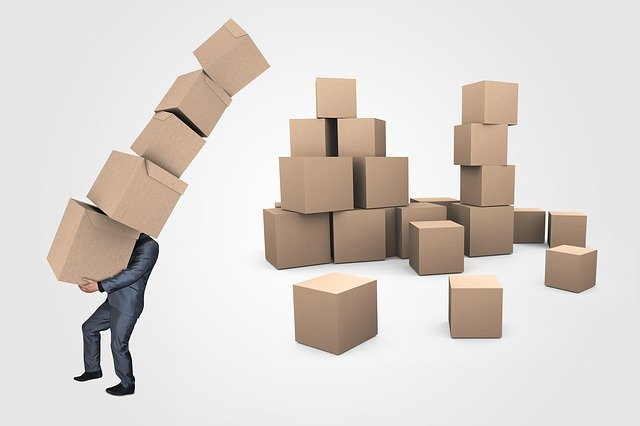 What is Amazon's Return Warning?
Amazon has long been known for its customer-friendly return policy, which allows most items to be returned within 30 days of purchase. However, the retail giant has recently begun cracking down on customers who return too many items. According to Amazon, this is necessary in order to protect sellers from fraud and to ensure that customers are satisfied with their purchases.
While the number of returns that will trigger a warning from Amazon varies on a case-by-case basis, it is generally advisable to err on the side of caution and avoid making too many returns. Otherwise, you risk having your account suspended or even permanently banned from the site. So if you're planning on doing a lot of shopping on Amazon in the near future, make sure to keep track of your returns and avoid exceeding the limit.
What happens if you return too many items to Amazon?
If you return a lot of items to Amazon, you may receive a warning from the retailer reminding you of the store's return policies and the retailer's ability to limit or ban your account at their discretion.
Most shoppers are unaware that Amazon keeps track of every item returned, and if you return too many items or items that are not in new condition, you may be flagged as a problem customer. Amazon may then contact you to let you know that they've noticed an unusual number of returns from your account and encourage you to review the store's return policy. If you continue to return items after receiving this warning, your account could be suspended or even banned.
However, there are some steps that shoppers can take to avoid having their accounts closed. First, it is important to only return items to Amazon when there is truly an issue with the product. Returns should not be made simply because a shopper has changed their mind about a purchase. Second, shoppers should make sure to communicate directly with sellers if there are any problems with an order. By taking these measures, shoppers can help avoid any disruption to their Amazon accounts.
Are there any Amazon return limits?
While Amazon does not have a specified return limit, it is safe to say that the company may take notice of shoppers who return nearly every order. Returns are often part of online shopping, but if you make 5-10 returns per month or more, you may want to be on the lookout for a warning from Amazon. Many shoppers report receiving a warning or even being banned from the site if more than 10% of their orders resulted in a return. 
Another reason why Amazon may send a reminder of the return policy is if the value of returned items is higher than items you purchased from the site. While this isn't explicitly stated as a reason for bans or warnings, it's possible that repeated returns of high-value items could lead to Amazon taking action. 
If you're an Amazon shopper who regularly makes returns, it's important to be aware of these potential consequences. Checking the return policy before making a purchase can help you avoid any problems down the line. And if you do receive a warning from Amazon, take care to follow the guidelines to avoid being banned from the site.
How does Amazon Check Returns?
Returns are a necessary part of e-commerce, but for some businesses, they can be a major drain on resources. So how does Amazon handle returns? That depends on the individual customer. For the occasional return, Amazon is likely to process the return without taking a closer look at the customer's account activity.
However, for customers who regularly return items or who have a high rate of returned items, staff may take a closer look at account activity. This is especially true if more than 10% of orders are returned, or if the customer frequently contacts Amazon for help with returns and refunds.
Keep in mind that Amazon associates can see all activity on an account, so ordering multiple items just to send them back a few days later is likely to result in close scrutiny from Amazon staff.
Does Amazon ban you for too many returns?
Is there anything more frustrating than dealing with a return? Whether it's because you changed your mind or the product was defective, returns are always a hassle. And if you're returning too many items, you could risk getting your Amazon account banned.
Yes, that's right - Amazon may ban your account if you return too many items. This usually only occurs if you're returning more than 10% of your purchases, and there's little evidence of actual problems with the products. So if you're constantly returning items because you just don't like them, or you're taking advantage of the return policy, be warned that you could be at risk of losing your Amazon privileges.
Of course, sometimes returns are unavoidable. If you do find yourself in the returns spiral, try to work with Amazon customer service to resolve the issue. They may be able to help you keep your account active without needing to ban you. And in the meantime, try to be more mindful about what you purchase - that way, you can avoid returns altogether.
Is it possible to reach Amazon when you've got issues With Returned Items?
Sometimes, you may have genuine issues with Amazon products and orders. If you think Amazon has made a mistake by warning you about too many returns, you should contact the company and let them know.
Take pictures of damaged deliveries or items that are different from what you ordered. If you have a reasonable explanation to back you up - such as the product was damaged in transit - Amazon is less likely to take action like canceling your account. Reply to the Amazon email notification and explain the reasoning for your return(s).
The Amazon customer service representative will likely take a closer look just at your account history and see that there were extenuating circumstances for your returns. It's always better to err on the side of caution and communicate with Amazon if there are issues with your account or recent orders.
Conclusion
Amazon's return policy is generous, allowing most items to be returned within 30 days. However, the e-commerce retailer does monitor returns and refunds to ensure customer and merchant satisfaction. If Amazon suspects suspicious return activity on your account, you will receive an email reminding you of the store's return policies.
If the activity continues, Amazon reserves the right to limit or block returns on your account. By understanding and adhering to Amazon's return policy, shoppers can help to ensure a positive experience for both themselves and the merchants they do business with.
Amazon resources
Favorite Resources
Our favorite resources are included below.
Job interview resources
Resume and cover letter resources
Job search resources
Interview Question and Answer Guide (PDF)
Download our full interview preparation guide. Complete with common interview questions and example answers. Free download. No email required.
Download PDF
Popular Resources
Featured
Concerning a job search, you might receive numerous offers from your recruiters. Before you choose one, you need to assess all the conditions, for which it is vital that you know everything associated with the offered position..
Featured
Answering this question during a job interview requires more than knowing why you are unique as an individual. Yes, the true scientific answer is made up of two main components: your..
Featured
An ice breaker question is a question that's asked from one person to another person in order to act as a conversation starter. It brings a connection...
Featured
Open-ended questions like "What motivates you?" can elicit a deer-in-the-headlights reaction from job candidates if they are unprepared. It's a broad question and can leave the interviewer..
Featured
A lot of interviewers ask this question - how did you hear about this position? This way they can judge you if you are a passive or an active job seeker..
Featured
Writing a thank you note after an interview says a lot about you as a potential employee. Most notably, it says that you care about the opportunities presented..
Featured
Writing the perfect letter of resignation is more of an art than it is a science. And we're going to cover how to master that art form in this full guide..
Featured
Knowing how to end a business note or email is an important skill to develop. It helps portray a sense of confidence, respect and tone to your message..