Walmart OTC Catalog (2022 Policy + Guide)
What is the Walmart OTC catalog? And how does it work? Some seniors may not be aware that their OTC card can help them save money on healthcare products and medicines at Walmart. So, if you have an OTC card, it is important to know which items you can buy at Walmart and which ones are out of the question.
OTC Card Eligible Items at Walmart
Walmart is one of the most popular retail stores in America, and as of 2022, it will be even more popular with seniors enrolled in Medicare Advantage programs. That's because these seniors will receive an OTC card that they can use at Walmart to purchase healthcare products and medication. Depending on their plan, they'll be able to buy things like post-operative support, braces, and incontinence underwear with their OTC card.
Also, some cards even have a weekly allowance for healthy groceries. This is all part of Walmart's commitment to making life easier and more affordable for seniors. So if you're a senior enrolled in a Medicare Advantage program, be sure to take advantage of this great benefit and start shopping at Walmart today.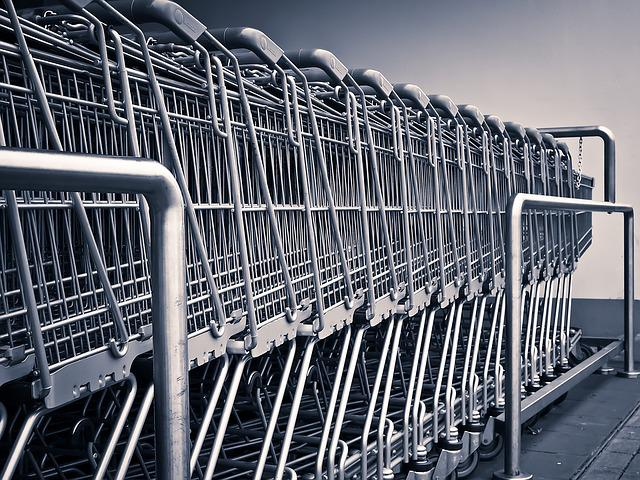 What is a Walmart Over-The-Counter (OTC) Card?
A Walmart Over-The-Counter (OTC) Card is a prepaid credit card that can be used to purchase healthcare products and medications. Insurance companies issue OTC cards as part of the senior citizen Medicare Advantage program. Once funds are added to the card by your insurance carrier, you can use it just like a credit card.
The OTC card is accepted at all Walmart stores nationwide, and cardholders don't need a credit check to be eligible for one. Walmart OTC cards are a convenient way for seniors to pay for their healthcare needs without having to carry around large amounts of cash.
What can you purchase with an OTC Card at Walmart?
Although each plan has its own list of approved Over-The-Counter (OTC) products, generally speaking, seniors can use their OTC cards to purchase items such as pain relievers, cold and flu products, stomach remedies, vitamins and minerals, first aid supplies, antacids and sanitary napkins/tampons at Walmart. 
In order to purchase these items, Walmart shoppers simply need to present their OTC card at the time of checkout. Once the card is swiped, the senior shopper will be able to pay for their purchase using the funds that have been set aside in their OTC account. 
It should be noted that not all products available for purchase at Walmart will be eligible for reimbursement with an OTC card. For example, items such as beauty products, cosmetics, medicine cabinets, contact lenses, and eyeglasses are typically not covered. 
Walmart shoppers can easily find out which products are eligible for purchase by checking their carrier's website or asking a store associate for more information. With a bit of planning ahead, seniors can use their OTC cards to conveniently and affordably purchase the health-related items they need at Walmart.
Denture-related products
Digestive medications
First-aid materials
Orthopedic support
Pain relievers
Sleep aids
Wart removal products
Cold and cough medications
Flu medication
Antibiotic ointment
Band-Aids
What Insurance Carriers offer OTC Cards for use at Walmart?
Many insurance carriers offer OTC cards for use at Walmart. However, there is a complete list of current programs that provide this benefit on the Walmart website. The website lists the programs that offer the cards, as well as the specific benefits of each card.
For example, some cards offer discounts on prescriptions, while others offer free shipping. There are also many other benefits that vary from card to card.
Anthem BCBS
Anthem HealthKeepers
Amerigroup
Priority Health Medicare
Anthem BC
Clover Health
Empire BCBS
A. Care
AD Standard
Blue KC MA
Anthem Maine Health
UCare
Allwell
Wellcare Assistive Devices
Florida Blue Medicare
How to use OTC at Walmart?
How do I use OTC at Walmart?
In-Store
In-Store purchases are the easiest way to use your OTC card. You can simply present it at check-out and use it as your form of payment. Another easy way to use your OTC card is to shop online. You can provide your card information when you checkout and your purchase will be processed automatically.
However, Walmart's customer support website points out that some OTC programs do not allow in-store purchases. If this is the case, you will have to use your card information online in order to make a purchase. But either way, using your OTC card is easy and convenient.
With Phone
Placing an order with Walmart's over-the-counter (OTC) phone line is easy. Simply call the number on the back of your card and a customer service representative will be happy to help. You can use this same number if you have any questions about your card, such as checking the balance or seeing a history of your purchases.
The representative can also tell you what items are eligible for purchase with your OTC card. So, next time you need to order some supplies from Walmart, don't hesitate to give them a call.
Through Walmart App and Website
You can use your OTC card on Walmart.com by signing up for a free Walmart.com account and adding the items you wish to purchase to your digital shopping cart. At checkout, enter your OTC number in the Gift Card field instead of a credit card number. Please note that this feature is only available in select states.
The Walmart app is also available in select states and allows you to use your OTC benefits to make purchases. To use the App, add the items you wish to purchase to your cart and checkout. Enter your OTC number in the Gift Card field at checkout. Stay connected to your health plan and manage your prescriptions with ease by using your OTC card on Walmart.com or the Walmart App today!
Are there any benefits to having a Walmart Over-The-Counter Card?
As you can see, OTC cards have a lot of advantages in a variety of ways. Some of the advantages of having an OTC card at Walmart include:
Many credit cards provide up to $50 a week in savings for food purchases that may be used to buy discounted dairy products, beans, meat and seafood, bread, fruits, and vegetables.
You get discounts when you buy certain medications and healthcare items from Walmart.
You can use your card to shop online and still get the same deals as if you were shopping at the store.
Many cards have up to $50 a week benefits for groceries that can be used to purchase discounted dairy products, beans, meat/seafood, bread, fruits, and vegetables.
You don't need to worry about carrying cash
Your account is protected by a PIN, Touch ID, and Face ID.
How can I find OTC eligible products at Walmart?
It can be hard to find the information you want about OTC eligible products if you don't know where to look, which is where the Walmart over-the-counter list comes in handy. The website organizes these items neatly into categories, so it should be easy to find what you need. As a reminder, each Medicare Advantage plan has its own list of OTC eligible products.
So, be sure to click on your plan's link at the top of the page before you start shopping. With this handy resource, finding and purchasing OTC eligible products at Walmart will be a breeze.
Is it true that I can use Walmart OTC Card Online?
For the many seniors who rely on Walmart's OTC program, the ability to purchase items online will be a welcome convenience. Rather than having to make a physical trip to a store, they can now order items from the comfort of their home. And for those who may not have easy access to a store, or who live in rural areas, shipping or pick-up options will make it easier to get the items they need.
In addition, by entering their card information into their Walmart account, seniors can save time at the checkout. With just a few clicks, they can place an order and have it delivered or ready for pick-up. This new online option makes it easier than ever for seniors to take advantage of Walmart's OTC program.
Conclusion
According to Medicare.gov, people with Medicare Advantage plans (Part C) can get a prescription drug card, also known as an "OTC card." This card allows seniors to purchase certain healthcare items and medications at a discount. The card can be used at Walmart stores or online at Walmart.com.
In order to find a list of eligible OTC items, seniors can visit the Walmart website or ask a Walmart pharmacist. Once they have the list, they can purchase the items in-store with their OTC card or online with their credit or debit card. By using an OTC card, seniors can save money on essential healthcare items and medications.
Related Walmart resources
Favorite Resources
Our favorite resources are included below.
Job interview resources
Resume and cover letter resources
Job search resources
Interview Question and Answer Guide (PDF)
Download our full interview preparation guide. Complete with common interview questions and example answers. Free download. No email required.
Download PDF
Popular Resources
Featured
Concerning a job search, you might receive numerous offers from your recruiters. Before you choose one, you need to assess all the conditions, for which it is vital that you know everything associated with the offered position..
Featured
Answering this question during a job interview requires more than knowing why you are unique as an individual. Yes, the true scientific answer is made up of two main components: your..
Featured
An ice breaker question is a question that's asked from one person to another person in order to act as a conversation starter. It brings a connection...
Featured
Open-ended questions like "What motivates you?" can elicit a deer-in-the-headlights reaction from job candidates if they are unprepared. It's a broad question and can leave the interviewer..
Featured
A lot of interviewers ask this question - how did you hear about this position? This way they can judge you if you are a passive or an active job seeker..
Featured
Writing a thank you note after an interview says a lot about you as a potential employee. Most notably, it says that you care about the opportunities presented..
Featured
Writing the perfect letter of resignation is more of an art than it is a science. And we're going to cover how to master that art form in this full guide..
Featured
Knowing how to end a business note or email is an important skill to develop. It helps portray a sense of confidence, respect and tone to your message..