Walmart College Program (2022 Information)
What is the Walmart college program? From its humble beginnings as a small discount store in Arkansas, Walmart has grown into a global retail powerhouse. Today, the company operates more than 11,000 stores around the world, employing 2.2 million people.
Walmart is committed to providing low prices and great value for customers. The company offers an extensive selection of merchandise, including food, apparel, electronics, and home goods. Walmart also offers convenient services like online shopping and grocery delivery.
In recent years, Walmart has been working to become a leader in sustainability. The company has set ambitious goals to reduce its carbon footprint and to source 100% of its electricity from renewable sources by 2035. Walmart is also working to improve the livelihoods of farmers and producers who supply its stores.
What is the Walmart College Program?
The Walmart college program is an employer-sponsored education benefit that covers 100 percent of tuition and books for its U.S. associates, both full-time and part-time employees. The program is available to employees from their first day of employment at Walmart, and they can choose from among 10 participating institutions of higher learning.
The purpose of the program is to help employees gain the skills and knowledge they need to succeed in their careers and contribute to the company's success. In addition to tuition assistance, the program provides access to academic advisors, job-placement services, and other resources.
The Walmart college program is one of several initiatives the company has launched to attract and retain talented employees. Other programs include a leadership development program, an employee stock purchase plan, and a benefits package that includes health insurance and a 401(k) plan.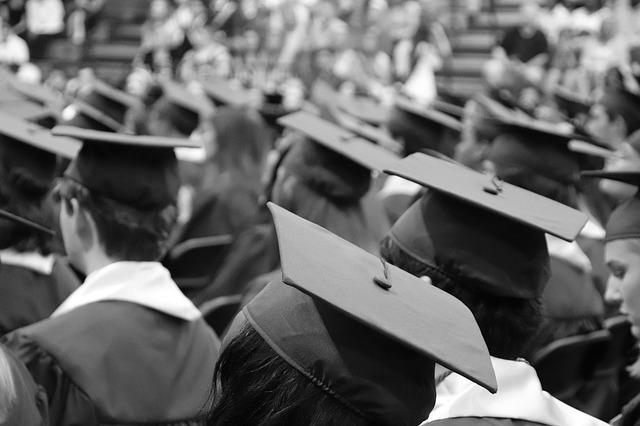 What does the Walmart College Program include?
Walmart's Live Better U college degree program is one of the most comprehensive employee educational assistance programs available. In addition to 100 percent remission on tuition and books, the program also provides free high school completion, college prep, and discounts on other degrees. The program is open to all Walmart employees, regardless of their position or length of service. This means that anyone who wants to further their education can do so without worrying about the cost.
Fortunately, many employers are now offering their employees access to language learning and skills development programs to help them meet these challenges. These programs not only benefit the employees themselves, but also the companies they work for by increasing productivity and creativity, and reducing turnover. In addition, these programs can help to build a more diverse and cosmopolitan workforce, which is an important asset in today's world.
With LBU, Walmart is investing in its employees and helping them to grow both personally and professionally.
Schools you can attend with the Walmart College Program
Currently, 10 schools participating in the LBU program. They include:
Johnson & Wales University 
The University of Arizona
The University of Denver 
Pathstream
Brandman University
Penn Foster
Purdue University Global
Southern New Hampshire University
Wilmington University 
Voxy EnGen
If you are an adult learner or full-time worker looking for a school that accommodates your schedule, there are many online programs to choose from. While some of these programs are offered by brick-and-mortar schools with a robust online presence, others are completely online. Regardless of the delivery method, these programs are designed to meet the needs of adult learners. In many cases, students are not required to attend live lectures or classes at specific times, which gives you the flexibility to complete coursework on your own schedule.
Even though every program is different, there are some general things that all online schools have in common. One biggie is that everything is done remotely- including attending lessons, turning in assignments, and interacting with classmates. This can be a total game changer for students who need a more flexible learning schedule, whether that means being able to study at 3 AM or taking a break in the middle of the day to go on a walk.
It also allows people who don't live near a brick-and-mortar school to get an education from anywhere in the world. Of course, this convenience comes with the responsibility of making sure you stay on top of your work (but luckily most online platforms are pretty user-friendly and easy to navigate). And even though it might seem like you're stuck behind a computer screen by yourself, you actually have tons of support from teachers and peers. In conclusion, an online school is a great option for somebody who wants the freedom to learn on their own terms.
What is the cost of a Walmart College Program?
Walmart's college program is completely free for employees. Walmart covers 100 percent of the tuition and book expenses. Online programming means that students don't have to worry about on-campus housing expenses or travel costs.
Before the current system, employees were obligated to pay a $1 a day fee, a significantly reduced tuition fee, as part of LBU. But even a few hundred dollars a year can create undue economic hardship for families, a continuous barrier to higher education. Good on Walmart for recognizing that and removing all financial barriers to employees getting a college education.
Where can you join the Walmart College Program?
You can sign up for Walmart's college program online. The Walmart/Guild Education website has all the information you need to get started, including how to sign up with your Walmart employee ID. With this ID, you'll be able to access the different degree programs, schools, and skills training that Walmart offers to employees. Y
ou can also just go ahead and sign up without exploring all the details first. Whichever route you choose, getting started with Walmart's college program is easy and convenient.
Are there any limitations or exclusions with the Walmart College Program?
There are some restrictions and exclusions to Walmart's college program.
For example, the types of degrees you can pursue through this program include pertinent fields like healthcare, business, technology and supply chain management. Unfortunately, Walmart is not going to pay for you to get that poetry degree you always wanted.
Associates and bachelor's degrees are also limited to employees who do not currently have either. So you can't use the program to get a second undergrad degree. Temporary associates who have already earned their degrees are also not eligible for the program.
And if you happen to get fired from Walmart, you will no longer be able to take advantage of the benefit. There are a few other conditions and exclusions, so be sure to read the fine print before enrolling in the program.
Are there any Walmart College Program scholarships available?
There are no scholarships associated with Walmart's college program LBU, because 100 percent of the expenses are covered by the company. However, Walmart did offer other scholarship programs, independent of LBU, and they had done so for years.
Those were the Walmart Associate and Walmart Dependent scholarships, which applied to their employees and children or dependents of their employees. The scholarship included up to $13,000 to be applied to a four-year degree program.
Unfortunately, with the expansion of the LBU program imminent, Walmart has announced that they will no longer be offering these scholarships as of 2020.
How much does the Walmart College Program Cost Walmart?
While the Walmart College Program is certainly a costly investment for the mega-retailer, it is important to keep things in perspective. The program will cost Walmart almost $1 billion, but the company reported revenue topping $500 billion for two years in a row. Moreover, over a million of their U.S. employees are eligible to take advantage of the program.
In other words, the cost of the program is a drop in the bucket compared to Walmart's overall revenue. Ultimately, the Walmart College Program is a smart investment that will benefit both the company and its employees.
Conclusion
Walmart's decision to provide 100 percent tuition and book remission to over one million eligible U.S. employees is a wise investment. Not only will this move help to improve the lives of associates, but it will also benefit Walmart in the long run.
With more educated employees, Walmart will be able to better compete in the marketplace and continue to thrive as a business. This is a win/win situation for all involved, and it is clear that Walmart is committed to investing in the future of its associates.
Related Walmart resources
Favorite Resources
Our favorite resources are included below.
Job interview resources
Resume and cover letter resources
Job search resources
Interview Question and Answer Guide (PDF)
Download our full interview preparation guide. Complete with common interview questions and example answers. Free download. No email required.
Download PDF
Popular Resources
Featured
Concerning a job search, you might receive numerous offers from your recruiters. Before you choose one, you need to assess all the conditions, for which it is vital that you know everything associated with the offered position..
Featured
Answering this question during a job interview requires more than knowing why you are unique as an individual. Yes, the true scientific answer is made up of two main components: your..
Featured
An ice breaker question is a question that's asked from one person to another person in order to act as a conversation starter. It brings a connection...
Featured
Open-ended questions like "What motivates you?" can elicit a deer-in-the-headlights reaction from job candidates if they are unprepared. It's a broad question and can leave the interviewer..
Featured
A lot of interviewers ask this question - how did you hear about this position? This way they can judge you if you are a passive or an active job seeker..
Featured
Writing a thank you note after an interview says a lot about you as a potential employee. Most notably, it says that you care about the opportunities presented..
Featured
Writing the perfect letter of resignation is more of an art than it is a science. And we're going to cover how to master that art form in this full guide..
Featured
Knowing how to end a business note or email is an important skill to develop. It helps portray a sense of confidence, respect and tone to your message..