Does USPS Send Text Messages? (2022 Scam Info)
Does USPS send text messages? Or is it a scam? Founded in 1971, the United States Postal Service (USPS) is an independent agency of the federal government that provides postal services to all Americans. The USPS is the second largest employer in the United States, with over 630,000 employees.
The USPS has a long history of providing efficient and reliable postal services to the American people. Today, the USPS continues to be an essential part of American life, handling more than 170 billion pieces of mail each year. The USPS also offers a wide range of other services, including package delivery, money orders, and postage stamps.
The USPS is headquartered in Washington, D.C., and has offices and facilities across the United States. The agency is led by a Board of Governors, which appoints a Postmaster General to oversee day-to-day operations.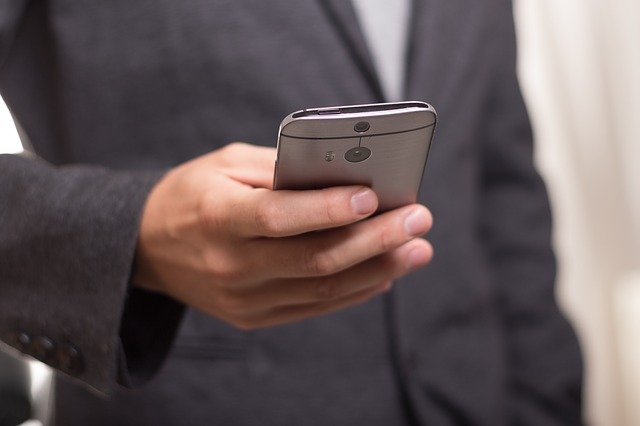 Does USPS Send Text Messages?
The United States Postal Service (USPS) does send text messages, but concerned customers should be aware that they do so only when an individual has requested them. These legitimate text messages are updates on package delivery progress. USPS does not send text messages with links in them, nor do they request personal information.
The best way to avoid any imposter texts is to not click on any links within them and to not reply to them. If you have any concerns about a text you've received, you can contact your local post office or reach out to the USPS customer service line for help. With a little vigilance, you can avoid any false information and potential scams.
Is a text from USPS considered Scam?
It's easy to mistake a text message from USPS for a scam, but not all of them are. In order to receive text messages about your delivery from USPS, you have to sign up for the service. If you can't remember signing up for it, then it's likely a scam. The best way to tell if a text from USPS is legitimate is to check the tracking page on their website.
Scroll down to "Text & Email Updates" and expand the section. If you see that you're not signed up for notifications, then the text is probably a scam. Keep in mind that USPS will never send out unsolicited text messages, so if you don't remember signing up for the service, chances are it's not legitimate.
Does USPS send text messages about delivery changes?
USPS only sends text messages about delivery updates – not changes. If you have signed up to receive text messages, you may occasionally receive a message from USPS with information about your shipment. However, USPS does not send unsolicited text messages. Recently, people have begun reporting messages that claim to be from USPS but are actually fake.
These messages often say that the "arranged delivery" for a certain shipment has been changed, and then include a link. If you receive one of these messages, do not click on the link. instead, report it to USPS so that they can investigate and take action against the sender. Remember, USPS will never send an unsolicited text message, so if you receive one, it's best to err on the side of caution and report it.
There are many scams circulating that involve text messages with links that lead to malware. clicking on the link can install the malware onto your phone or computer. One common scam is a message that appears to be from a delivery service, and the message contains a link to update your delivery information.
When you click on the link, you are taken to a website that looks legitimate but is actually a phishing site designed to steal your login information. Another type of scam message might reference an "Urgent Notice," followed by a link. clicking on that link may install malware onto your phone or computer. So, it is important to be cautious when clicking on any links in text messages, even if the message appears to be from a trusted source.
How can I recognize if a text isn't from USPS?
One way to tell if a text Isn't from USPS is by looking for grammar and spelling errors. Another way to tell is by the shipment number. If the shipment number is only a few digits long, it is most likely not from USPS. USPS tracking numbers are 20-22 digits long. If you see anything that looks off about the text, it is probably a scam. Do not reply to the text and do not click on any links. If you are unsure, you can always go to the USPS website and enter the tracking number to see if it is real or not.
Finally, legitimate USPS texts follow a similar but distinctive format.
It will look more like this: "USPS 01123456789123456789, Delivered 01/15/2014 11:10 pm NORTH ANDOVER MA 01845 Reply HELP 4 info-STOP to cancel".
Is it possible to tell whether you're signed up for USPS texts?
It's easy to check if you are signed up for USPS texts on their website. You'll enter your tracking number as if you were checking on the progress of your package. When you get your results, scroll down just a bit to the "Text & Email Updates" section. You can expand that header with the chevron icon on the right. If you see that you have an active subscription, then you know that any texts you're receiving are legitimate. However, if you don't see an active subscription, then it's possible that the texts are coming from a scammer. In either case, it's always a good idea to double-check before taking any action in response to a text message.
Upon opening the app, you will be presented with a list of text and email notification options. If any of the options are checked, then you have signed up for notifications from USPS. If there are no checked options, then the text you received was most likely a scam.
Another way to check and see if you have signed up for text notifications is to look through your text message conversations. After sign-up, USPS will send an initial text to confirm that the opt-in is intentional. The process of checking these options provides an extra level of security against scammers.
UPS Number where you receive Test?
The majority of text notifications sent from USPS will come from the number "28777." However, it is important to be aware that scammers may also send texts from 10-digit numbers in an attempt to trick people.
If you are unsure whether or not a text message is from USPS, you can check for the initial opt-in text conversation under the same number. If there is no record of such a conversation, then the text is likely not from USPS. Always be vigilant when checking messages and be sure to confirm the source before taking any action.
What do you do if you get USPS phishing text?
Receiving phishing texts is jarring and feels intrusive, but you can fight back in one small way. According to the United States Postal Inspection Service website, you can report phishing attempts to [email protected]. You can copy and paste the message from the text (mind you don't actually click the link) and take a screenshot and attach it to the email.
Provide as much information as you can about any interactions you may have had with that number. Don't be embarrassed if you responded and offered up information before realizing it was a scam - this happens to more people than you'd think. By taking action and reporting the attempted scam, you might just help save somebody else from falling victim to it.
Conclusion
The United States Postal Service (USPS) does send text messages to customers who have signed up for them, but these messages will never contain a link or ask for personal info. If you receive a text message from a 10-digit number that contains a link and suggests there is an "urgent notice" or "delivery change," this is likely a case of smishing. Smishing is a type of phishing scam that uses text messages to try and steal personal information.
If you receive a suspicious text message, do not click on any links and do not reply. Instead, report the message to the appropriate authorities. By being aware of these scams, you can help protect yourself and others from becoming victims of fraud.
Related USPS resources
Favorite Resources
Our favorite resources are included below.
Job interview resources
Resume and cover letter resources
Job search resources
Interview Question and Answer Guide (PDF)
Download our full interview preparation guide. Complete with common interview questions and example answers. Free download. No email required.
Download PDF
Popular Resources
Featured
Concerning a job search, you might receive numerous offers from your recruiters. Before you choose one, you need to assess all the conditions, for which it is vital that you know everything associated with the offered position..
Featured
Answering this question during a job interview requires more than knowing why you are unique as an individual. Yes, the true scientific answer is made up of two main components: your..
Featured
An ice breaker question is a question that's asked from one person to another person in order to act as a conversation starter. It brings a connection...
Featured
Open-ended questions like "What motivates you?" can elicit a deer-in-the-headlights reaction from job candidates if they are unprepared. It's a broad question and can leave the interviewer..
Featured
A lot of interviewers ask this question - how did you hear about this position? This way they can judge you if you are a passive or an active job seeker..
Featured
Writing a thank you note after an interview says a lot about you as a potential employee. Most notably, it says that you care about the opportunities presented..
Featured
Writing the perfect letter of resignation is more of an art than it is a science. And we're going to cover how to master that art form in this full guide..
Featured
Knowing how to end a business note or email is an important skill to develop. It helps portray a sense of confidence, respect and tone to your message..