Who Delivers for Walmart? (2022 Guide)
Who delivers for Walmart? Walmart is a multinational corporation that operates a chain of retail stores. Walmart was founded in 1962 by Sam Walton and today is one of the largest retailers in the world, with over 11,000 stores globally. Walmart is known for its low prices, but also offers a wide variety of merchandise, including food, clothing, electronics, and more. Walmart has come under criticism for its business practices but remains one of the most popular shopping destinations for many consumers.
What does Walmart use for Shipping?
Walmart is one of the largest retailers in the world, and it ships millions of products every year. Walmart will continue to use a variety of shipping companies to ensure that products are delivered on time and in good condition. For standard home deliveries, Walmart will primarily use the United States Postal Service (USPS) and FedEx.
For next-day deliveries, Walmart will primarily use FedEx. In addition to these shipping companies, Walmart also has its own fleet of trucks and delivery drivers who ship products nationwide. For same-day grocery deliveries, Walmart will use a mix of Instacart's drivers and Spark Drivers. By using a variety of shipping companies, Walmart can provide customers with the best possible delivery experience.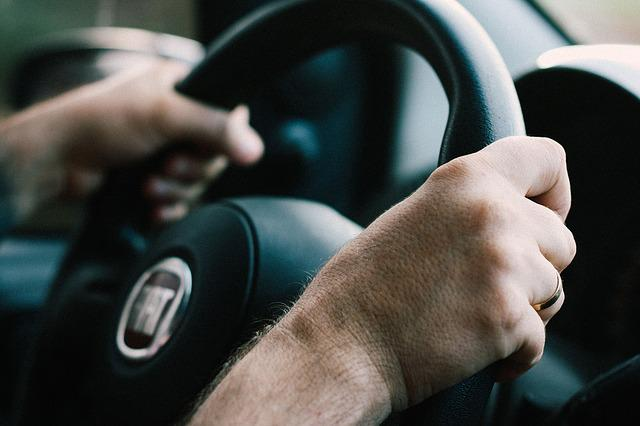 What does Walmart use for Home Delivery? 
Walmart predominantly uses third-party courier services to facilitate standard two-day and next-day home deliveries such as USPS and FedEx. However, since shipping routes and contractors vary in each state, Walmart also works with smaller companies, including Postmates, DoorDash, Roadie, Point Pickup, SkipCart, and AxleHire.
As a result, Walmart is able to provide reliable home delivery services to customers across the United States. Furthermore, as a bonus to customers, Walmart maintains a $5.99 delivery fee on all orders under $35 regardless of the company. Consequently, Walmart's delivery system is both comprehensive and affordable, making it one of the best in the business.
Does Walmart use FedEx? 
While Walmart has partnerships with a variety of different delivery services, FedEx is one of the major carriers responsible for routine home deliveries (two-day and same-day). Customers can take advantage of the convenient pack, ship, and print FedEx offices located inside Walmart stores.
This makes it easy to pick up orders that have been shipped by FedEx or to drop off returns. Additionally, customers can schedule a FedEx pickup for items that are too heavy or large to return to Walmart on their own. Standard delivery costs $5.99 for orders under $35; however, there is no charge for orders that meet or exceed this amount. Therefore, Walmart's partnership with FedEx provides customers with a convenient and affordable shipping option.
Does Walmart Use USPS?
Yes, Walmart uses the United States Postal Service to deliver items from Walmart.com. However, they are not every customer's preferred delivery method as USPS does not provide personal accounts and subaccounts. Some of the items that can be delivered via USPS from Walmart.com include clothes, regular-sized appliances, electronics, and home furnishings.
In general, using USPS for deliveries from Walmart is cheaper than using UPS or FedEx. Additionally, customers have the option to have their items shipped to a local post office for pick up instead of to their home address. This can be beneficial for customers who are not home during the day or who live in an apartment complex with limited package delivery options.
Who ships Walmart's same-day delivery?
In order to keep up with the competition and satisfy customers, Walmart has teamed up with Instacart for same-day delivery. Operational in many stores across 44 states, Instacart offers a convenient solution for customers looking for quick delivery of groceries and other household items.
Some of the states in which the service is available include Oklahoma, California, Alabama, Florida, Indiana, and New York. Customers can order items such as groceries, alcohol, and other essentials and have them delivered within a few hours. This partnership between Walmart and Instacart provides a valuable service for customers who want the convenience of fast delivery without having to leave their homes.
What Freight Company does Walmart use? 
Walmart has heavily invested in establishing its own private fleet company with bases in Maine, Indiana, and Ohio. Currently, the company employs more than 8,000 drivers who operate a fleet of over 6,400 trucks and 60,000 trailers that deliver merchandise to distribution centers and stores. 
In addition to its own fleet of private trucks, Walmart also works with Swift Transportation, Con-Way Freight, and Greatwide Logistics. These companies provide Walmart with a variety of logistics services including truckload shipping, less-than-truckload shipping, intermodal shipping, and warehousing. Swift Transportation is one of the largest trucking companies in the United States, with a fleet of over 18,000 tractors and trailers.
Con-Way Freight is a leading provider of less-than-truckload shipping services, with a network of over 400 service centers across North America. Greatwide Logistics is a leading provider of third-party logistics services, with a network of over 50 locations across the United States.
What does Walmart use for large items?
When it comes to shipping large items, Walmart largely relies on its own freight service. This service is designed to handle items that are oversized or heavy, such as refrigerators, televisions, furniture, and appliances.
When you purchase an item that needs to be shipped via this service, Walmart will contact you to arrange a delivery date and time that is convenient for you. In most cases, the delivery will be made within a few days of the purchase date. However, depending on the item and where it is being shipped from, it may take a bit longer.
Is it true Walmart ships Internationally?
Walmart is a multinational retail corporation that operates stores in 28 countries around the world. Though the company does not currently offer direct shipping to international countries from the U.S., there are third-party carriers that can receive and forward parcels to almost any country globally.
These include Planet Express, which can ship to countries such as Australia, the U.K., Ireland, Canada, Spain, India, and many more. Customers can also order regular-sized goods to their own homes, relabel them, and send them via their own courier. FedEx, USPS, and USP postal services can all accommodate international shipping. As a result, even though Walmart does not currently ship directly to international countries from the U.S., there are still many ways for customers to get their items delivered.
What does Walmart use for Groceries Shipping?
Walmart has primarily relied on its Spark Drivers program to deliver groceries in recent years. The initiative invites self-employed drivers to sign a contract with local Walmart stores. They'll pick up and deliver groceries to customers' doors, even within the same day! 
In addition to the Spark Drivers program, Walmart also utilizes its same-day Instacart service to supply same-day grocery deliveries. If you've requested standard delivery, you should expect to see third-party couriers delivering your groceries.
Consequently, there are three main ways in which Walmart delivers groceries: through the Spark Drivers program, Instacart, or third-party couriers. No matter which method is used, you can rest assured that your groceries will arrive quickly and efficiently.
How do Walmart marketplace sellers ship goods? 
A diverse marketplace like Walmart provides plenty of options for third-party sellers to move their merchandise. The key is to stay competitive with not just the prices of your goods, but also the speed of delivery. Customers have come to expect two-day shipping as the standard, so it's important to work with a courier service that can meet that demand.
Fortunately, there are plenty of great options out there, from big names like UPS and FedEx to more specialized services like Delivery. Ultimately, it's up to the seller to choose the right service for their needs, but as long as they can meet Walmart's delivery standards, they'll be in good shape.
Conclusion
As the world's largest retailer, Walmart relies on a robust network of delivery services to get goods to its customers. In the United States, FedEx Corp and the United States Postal Service (USPS) are Walmart's primary delivery providers.
For same-day deliveries of household essentials and groceries, Walmart partners with Instacart. Walmart also contracts with independent drivers through its "Spark Drivers" program to pick up and deliver groceries. In addition, Walmart operates a private fleet to distribute goods across the nation.
Walmart does not directly ship internationally; however, it has partnered with several companies that specialize in international shipping. As a result, Walmart is able to provide its customers with a wide range of delivery options that are tailored to meet their needs.
Related Walmart resources
Favorite Resources
Our favorite resources are included below.
Job interview resources
Resume and cover letter resources
Job search resources
Interview Question and Answer Guide (PDF)
Download our full interview preparation guide. Complete with common interview questions and example answers. Free download. No email required.
Download PDF
Popular Resources
Featured
Concerning a job search, you might receive numerous offers from your recruiters. Before you choose one, you need to assess all the conditions, for which it is vital that you know everything associated with the offered position..
Featured
Answering this question during a job interview requires more than knowing why you are unique as an individual. Yes, the true scientific answer is made up of two main components: your..
Featured
An ice breaker question is a question that's asked from one person to another person in order to act as a conversation starter. It brings a connection...
Featured
Open-ended questions like "What motivates you?" can elicit a deer-in-the-headlights reaction from job candidates if they are unprepared. It's a broad question and can leave the interviewer..
Featured
A lot of interviewers ask this question - how did you hear about this position? This way they can judge you if you are a passive or an active job seeker..
Featured
Writing a thank you note after an interview says a lot about you as a potential employee. Most notably, it says that you care about the opportunities presented..
Featured
Writing the perfect letter of resignation is more of an art than it is a science. And we're going to cover how to master that art form in this full guide..
Featured
Knowing how to end a business note or email is an important skill to develop. It helps portray a sense of confidence, respect and tone to your message..