How to Get a PO Box for Free (2022 USPS Guide)
Wondering how to get a PO Box for free at USPS? You may be wondering what USPS does to ensure that homeless people have access to mail. I was also curious about this, so I conducted research and discovered the following.
What is PO Box?
A PO Box is a physical address that can be used to receive mail. It is typically used by businesses or individuals who do not have a permanent address. PO Boxes can be rented from the post office or other private companies. The cost of renting a PO Box varies depending on the size and location of the box.
PO Boxes are convenient for people who move frequently or do not want their home address listed publicly. They can also be used to keep the mail safe from theft or weather damage. PO Boxes can only be used to receive mail; they cannot be used to send mail. Mail sent to a PO Box must be addressed using the proper format, which includes the PO Box number and the ZIP Code associated with that box.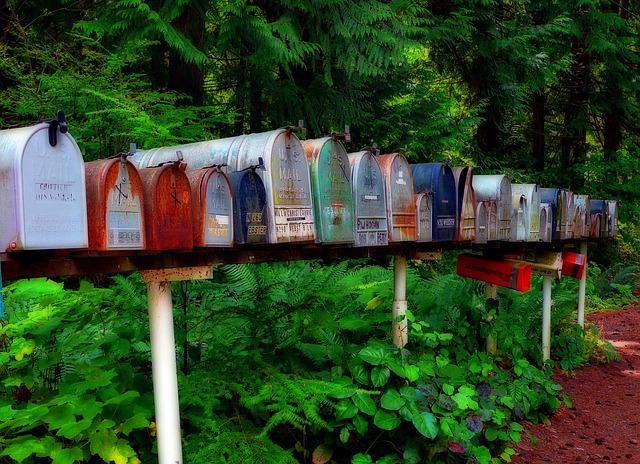 Can a homeless person get a free USPS PO Box?
The United States Postal Service (USPS) offers free PO boxes to homeless persons without permanent residence. General Delivery is also an option for those who do not qualify for a free PO box. To request either of these services, an application must be filled out and some form of identification must be provided. The local Postmaster approves the requests.
This program helps the homeless population by giving them a mailing address where they can receive letters and packages. It also provides them with a place to pick up their mail, which can be a difficult task without a permanent address. The USPS PO box program is one way that the federal government is assisting the homeless population.
Other programs include housing assistance, food assistance, and job training programs. These programs are vital for helping the homeless population get back on their feet and become self-sufficient.
What are the requirements to obtain a free USPS PO Box?
According to the U.S. Postal Service, the first step in obtaining a free PO Box for a homeless person is to complete and submit an application. This application can be obtained from any post office or online at the USPS website.
The applicant will need to provide proof of identity and residency, as well as a mailing address (which can be a temporary shelter or transitional housing program).
Once the application is approved, the Postal Service will assign a box number and deliver the key to the applicant. Mail can then be sent to this PO Box just like any other address.
The Postal Service also offers discounts on shipping for some items, such as packages addressed to homeless shelters. By using these services, homeless individuals can stay connected with family and friends, as well as government agencies and potential employers.
Fill in your personal information
Fill in your personal information, including marital status and any dependents. After that, take the application to your local post office.
Then you'll have to speak with the building's Postmaster because you must do this since you need to talk with the Postmaster of that facility. The identification portion of the application may seem somewhat suspicious to some. However, there's no cause for concern since it only necessitates your Social Security number and birth date.
Because the USPS recognizes the difficulty for a homeless persons in obtaining a permanent address, their eligibility differs from that of a non-homeless individual. 
There is no reason why you can't become a postal employee as long as you fulfill the other criteria. These procedures will help to guarantee that you have the greatest chance possible of receiving job offers when they come in.
You must meet these requirements:
You have a valid form of ID (state-issued ID or driver's license, passport, etc.).
If you don't have a valid form of ID, you're known to the Postmaster, and they can vouch for your identification.
You have a valid point of contact for the Post Office to reach you when necessary ( yours or a family member's cell phone number or email address).
ou will need to provide identification and give at least one point of contact, which may be a friend's phone number, your place of employment, a shelter or charity institution, or your social services office. If you are approved for a PO box, you will be given a key and told what hours you will be able to access your box.
You can also check online at USPS.com to find out the hours of access for your box. If you have any changes to your contact information, you must notify the Postmaster so that they can update their records. Having a PO box can be helpful if you do not have a physical address or if you need to keep your personal information confidential.
Your free USPS PO Box application was rejected for what reason?
There are a few reasons why an application for a free USPS PO box might be denied. First and foremost, if you don't have any of the requirements necessary to set one up, the Postmaster will not be able to approve the application. For example, if you have no point of contact, the Postmaster will be much less likely to issue an approval.
Also, if you don't have an ID and you're not known to the Postmaster, that would be grounds for denial. Or, an application denial could be that the Post Office doesn't have any available PO boxes. If that's the case, they would need to wait until there is one available before approving your application.
Lastly, if you've had a PO box before and it was revoked due to misuse, that would result in an automatic denial of your current application.
What if a homeless person doesn't meet the requirements for a free PO Box?
If a homeless person doesn't meet the requirements for a free PO box, all hope is not lost. For example, the Postmaster can instead set them up with General Delivery.
However, General Delivery is a service that is used by many various sorts of individuals with all kinds of lifestyles. Customers can pick up their mail at the post office using General Delivery, which allows the USPS to store it there. 
The major disadvantage of using General Delivery instead of a PO box is that PO boxes are accessible at any time, whereas General Delivery is only available during normal business hours. This might be inconvenient for homeless people who don't have a regular routine or access to transportation.
Another option for homeless people who need a mailing address is to use the address of a friend or family member. This person can act as their "mailbox" and forward any mail they receive to them. This can be a good solution for people who don't have regular access to transportation or who don't want to rely on the goodwill of strangers. Ultimately, there are a few different options available for homeless people who need a mailing address. While a free PO box is ideal, it's not always
Conclusion
In conclusion, the USPS' efforts to help the homeless population by offering free PO boxes and General Delivery services are a much-needed recognition of their dignity and equality. By giving them access to a physical address, the Postal Service is helping to level the playing field and provide them with opportunities that others take for granted every day.
We commend the USPS for its commitment to helping those in need and hope that other organization will follow its lead in providing similar services.
Related USPS resources
Favorite Resources
Our favorite resources are included below.
Job interview resources
Resume and cover letter resources
Job search resources
Interview Question and Answer Guide (PDF)
Download our full interview preparation guide. Complete with common interview questions and example answers. Free download. No email required.
Download PDF
Popular Resources
Featured
Concerning a job search, you might receive numerous offers from your recruiters. Before you choose one, you need to assess all the conditions, for which it is vital that you know everything associated with the offered position..
Featured
Answering this question during a job interview requires more than knowing why you are unique as an individual. Yes, the true scientific answer is made up of two main components: your..
Featured
An ice breaker question is a question that's asked from one person to another person in order to act as a conversation starter. It brings a connection...
Featured
Open-ended questions like "What motivates you?" can elicit a deer-in-the-headlights reaction from job candidates if they are unprepared. It's a broad question and can leave the interviewer..
Featured
A lot of interviewers ask this question - how did you hear about this position? This way they can judge you if you are a passive or an active job seeker..
Featured
Writing a thank you note after an interview says a lot about you as a potential employee. Most notably, it says that you care about the opportunities presented..
Featured
Writing the perfect letter of resignation is more of an art than it is a science. And we're going to cover how to master that art form in this full guide..
Featured
Knowing how to end a business note or email is an important skill to develop. It helps portray a sense of confidence, respect and tone to your message..