How to Join a Union - 5 Simple Steps (2022 Guide)
Here's how to join a union. Many people choose to work in a unionized environment because union members typically receive greater salaries and benefits and a variety of additional benefits. In almost every field, you may find a job associated with a union. Employers linked with a union are greatly sought after by people seeking a new job because of all the perks that unions give.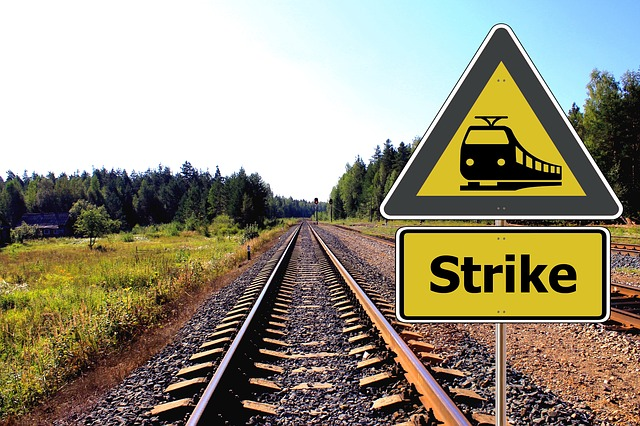 What is the definition of a union job?
Employees can turn to unions for help with their working conditions, salaries, and benefits, among other things. A union job is when you are a member of a labor union alongside other employees. Working as member of a union gives some job security since you get covered by a collective bargaining agreement that describes how the union functions and what the connected company is accountable for.
Is it easy to join a union?
According to the National Labor Relations Board, workers may now join unions more easily. But it's a different scenario if you want to leave. It's simple to join a labor union.
The National Labor Relations Board (NLRB) has cut the period between a petition for union representation and a vote by workers from around 40 days to as little as ten days.
Can anyone join a union?
At its most basic level, any worker can create or join a union: a group of employees who use collective action to achieve practical improvements in their workplace. You don't have to work in a specialist field, earn a certain amount of money, or be a specific type of employee.
Can you join a union by yourself?
Employees can self-organize, create, join, or aid labor groups, negotiate collectively through their own representatives, and engage in other coordinated actions for collective bargaining.
What rights do I have to join or form a union?
Employers are prohibited from interfering with, restraining, or coercing employees in the exercise of rights relating to organizing, forming, joining, or assisting a labor organization for collective bargaining purposes, or from cooperating to improve terms and conditions of employment, or refraining from any such activity, under the National Labor Relations Act. Employees may not be restrained or coerced into exercising their rights by labor unions.
Industries with a lot of union jobs
Although unionized workers may get found in any business, the following are the most prevalent industries with union jobs:
Administrators, special agents, and government analysts are some of the jobs available in government agencies.
You may work as a worker, carpenter, or operations manager if you want to work in construction.
Customer service agent, equipment repairer, and electronics engineer are examples of jobs in the telecommunications industry.
Police officers, firefighters, and social workers are examples of jobs in the public sector.
Production worker, manufacturing engineer, and industrial manager are examples of manufacturing employment.
Railroad conductors, airline pilots, and truck drivers are all jobs in the transportation industry.
Teacher, academic advisor, and professor are all occupations in education.
Nurse, doctor, and patient service representative are examples of jobs in the health care area.
Electrical engineer, meter reader, and power line installer are examples of jobs in the utilities industry.
Screenwriters, performers, and set directors are among the jobs available in the entertainment sector.
The benefits of working for a union
Being a member of a union has its own set of benefits, including:
Higher wages: According to the United States Bureau of Labor Statistics (BLS), union members have a higher median salary than nonunion workers, getting more significant increases.
Job security: Nonunion employees are employed "at-will," which means they can get fired for any reason other than discrimination based on religion, gender, race, ethnicity, or age. Employers must have a valid and recorded justification for terminating union personnel, such as poor performance, failure to complete job tasks or misbehavior. Union workers, unlike nonunion workers, have the right to go through a grievance procedure and, if necessary, arbitration with union officials before being fired.
Benefits: Union employees often enjoy higher benefits than their nonunion counterparts in the same field. Many union employers cover the health insurance premiums for their employees. This covers medical benefits and retirement, and it's common for union companies to include more individuals, such as unmarried domestic partners of the same or opposite sex, under their benefits.
Collective bargaining: Members of a union can speak out against workplace injustices such as low salaries or less-than-ideal working conditions without fear of punishment from management under collective bargaining. Instead of negotiating their benefits individually, union employees may do it as a group and leverage their collective bargaining strength.
Safer workplaces: Unionized firms are more likely to go above and above to ensure a safe workplace for their employees. Having the right equipment in place and the training to operate it correctly leads to higher workplace morale and productivity, as workers feel at ease at work and cared for by their boss.
Seniority: In a union position, seniority signifies a lot more than in a nonunion job. A union should lay off new hires first and the most senior employees last in the case of a layoff. While a nonunion company facing layoffs may choose to fire a senior employee over a new recruit, union employers are bound by a collective bargaining agreement, which often protects the rights of individuals who have been with the union for a longer period.
The drawbacks of joining a union
Annual dues: Dues get paid annually. Union dues are typically 1.5-3 percent of a worker's wage.
Representation: At the helm, you'll need smart negotiators. When you join a union, you effectively relinquish your right to negotiate on your own behalf and agree to be bound by any collective bargaining agreements. As a result, if a labor union's negotiators are inexperienced, employees may be pushed to accept low pay and inadequate benefits.
Individuality: It restricts your freedom of expression. No one works if a strike is called, even if you want to stay on the job. And, even if you don't agree, you'll be obligated by union choices, including political support.
Management: Seniority is the most important factor. When layoffs occur, most labor unions operate on the idea that the latest person employed will be the first to be fired. Similarly, seniority strongly affects promotions, which may be irritating because highly competent people may take longer to realize their full potential.
Collaboration: There is a lack of collaboration in the workplace. According to a Gallup poll, unionized workers had a worse feeling of teamwork and trust with their bosses.
How to join a union
Many people seek out union jobs because of the security they offer. To locate a union job, follow these steps:
Locate a labor union in your area.
Consider seeking assistance from union leaders. The American Federation of Labor and Congress of Industrial Organizations (AFL-CIO) website will help you locate a local labor organization. Your local labor union should be able to point you in the direction of firms and their job advertising websites. On the AFL-CIO website, you may also request that a union organizer contact you for assistance.
Enroll in a training program for apprentices.
Because many businesses recruit skilled professions like plumbing, electrical, and carpentry, having experience and training in these industries might help you find a union job. Your apprenticeship program may be able to connect you with industry unions or firms eager to hire qualified individuals who are unionized.
To discover apprenticeship programs, go online for those in your state, go to apprenticeship.gov to look for open apprenticeship opportunities near you, or go to the US Department of Labor's website to look for union apprenticeship programs.
Look at job boards.
If you're looking for work in a union-affiliated company, include union language in your search. It's typical for these firms to publish information about their affiliated union in their job advertising so that job searchers may get the specifics right away.
An employer's website is another option to apply for employment. If you're interested in working somewhere, check their website to see if they're a union member. If they do, the information is most often widely posted, and you may apply to work there.
Join a labor union in your field.
You may identify unions that cater to a certain industry by conducting an internet search. Explore these possibilities and reach out to the associations that interest you to see if they have any resources for you or can provide information on which of their linked firms are recruiting. The Center for Union Facts (CUF), an organization that maintains a database of labor union information in the United States, is one alternative.
Go to the website of the Union Jobs Clearinghouse.
The Union Jobs Clearinghouse maintains a national database of unions and available opportunities at organizations that support unions on its website. If you wish to work for the American Federation of Labor or the Congress of Industrial Organizations, go to Union Jobs Clearinghouse to learn which organizations are recruiting and for what roles.
Popular Resources
Featured
Concerning a job search, you might receive numerous offers from your recruiters. Before you choose one, you need to assess all the conditions, for which it is vital that you know everything associated with the offered position..
Featured
Answering this question during a job interview requires more than knowing why you are unique as an individual. Yes, the true scientific answer is made up of two main components: your..
Featured
An ice breaker question is a question that's asked from one person to another person in order to act as a conversation starter. It brings a connection...
Featured
Open-ended questions like "What motivates you?" can elicit a deer-in-the-headlights reaction from job candidates if they are unprepared. It's a broad question and can leave the interviewer..
Featured
A lot of interviewers ask this question - how did you hear about this position? This way they can judge you if you are a passive or an active job seeker..
Featured
Writing a thank you note after an interview says a lot about you as a potential employee. Most notably, it says that you care about the opportunities presented..
Featured
Writing the perfect letter of resignation is more of an art than it is a science. And we're going to cover how to master that art form in this full guide..
Featured
Knowing how to end a business note or email is an important skill to develop. It helps portray a sense of confidence, respect and tone to your message..