The 32-Hour Workweek (2022 HR 4728 Act)
What is the 32-hour workweek? A full-time job in the United States demands a five-day, 40-hour workweek. Some organizations are beginning to offer employees the option of working a 32-hour workweek as technology progresses and individuals become more productive.
What is the definition of a 32-hour workweek?
A 32-hour workweek is a full-time work schedule in which employees receive full benefits and pay but only work 32 hours a week rather than the traditional 40. The premise behind the change is that by providing individuals more free time while retaining their earning potential, they will be more productive with their work time.
The 32-hour workweek gets structured on people working eight hours each day for four days. Some companies may choose a different pattern, with employees working 32 hours per week over five days.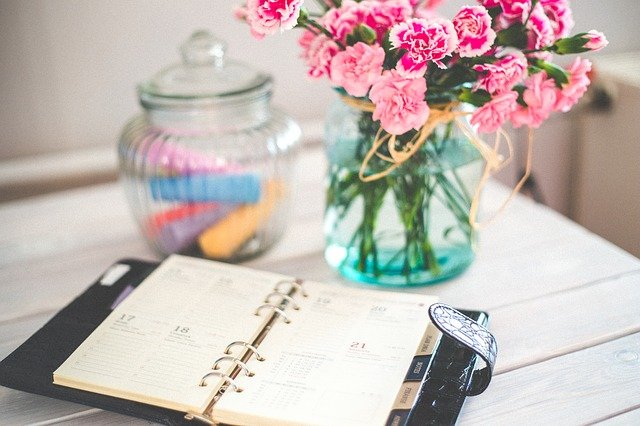 Federal workweek laws have a long history.
Manufacturers used to labor 80-100 hours per week, or 10-16 hours per day, six days a week, in the 1800s. By the turn of the century, a pro-eight-hour-workday campaign led by activists and labor unions was gaining traction, bolstering popular support for the reform.
Although many sectors accepted the eight-hour work week, people continued to work six days per week. After Henry Ford discovered that employees were more productive working 40 hours a week than working 48 hours, Ford Motors implemented a five-day, 40-hour workweek in 1926.
The Fair Labor Standards Act of 1938 mandated that companies pay overtime to employees who worked more than 44 hours per week, resulting in a 44-hour workweek. In 1940, the statute was changed to limit the workweek to 40 hours.
Rep. Mark Takano, D-Calif., presented the 32 Hour Workweek Act to Congress on July 27, 2021. The measure would change the federal definition of a regular workday to 32 hours per week and pay overtime at the 33rd hour instead of the 41st. According to current federal overtime regulations in the Fair Labor Standards Act, overtime compensation (at least 1.5 times an employee's usual salary) must get paid for all hours worked beyond 40 in a workweek.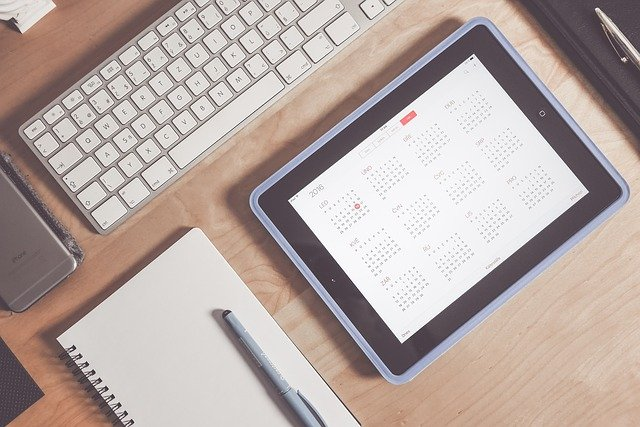 Will the 32-hour work week be mandatory?
The regular workweek is commonly thought to be 40 hours long. Under federal law, most employees must be paid increased overtime compensation of at least 1.5 times their regular hourly salary for the 41st and subsequent hours worked throughout a week. (I say "most" because certain workers are exempt from the requirements.)
The duration of the workweek has already received a reduction under federal legislation. The Fair Labor Standards Act (FLSA) established a 44-hour workweek in 1938, but it was reduced to the present 40-hour workweek in 1940. Is it possible to shorten it again?
Pilot projects exploring a reduced 32-hour workweek are becoming more common in foreign countries like Spain and well-known enterprises like Kickstarter. Advocates believe that this reduces stress (which is excellent for employees), lowers turnover (which is suitable for companies), and boosts productivity by reducing weariness and yawning on the job (which is beneficial for both employers and employees).
Would the bill make a 32-hour workweek mandatory for employers?
Yes. The federal definition of a conventional workweek would be reduced from 40 to 32 hours per week under the 32-hour Workweek Act, which would start overtime compensation at the 33rd hour rather than the 41st.
What about overtime pay?
The bill would require overtime pay after 32 hours of work per week. This act comes from the standard workweek of 40-hours per week, where the employer would have to pay its staff overtime pay after 40-hours.
Here is why the 40-hour workweek could get changed to the 32-hour workweek
The following are some of the most significant advantages of shorter workweeks for full-time employees:
A boost in job satisfaction
Working fewer hours allows you to be more involved in your job. Instead of feeling pressured after a brief two-day vacation, a long weekend might motivate you to look forward to a new work week. People may be more appreciative of their jobs and enjoy more job satisfaction if they don't have to spend as much time at work.
Achieving a better work-life balance
Reducing the time commitment for full-time employment might simplify investing in your personal growth, such as further education, family care, or hobbies. You can take care of your individual needs and enhance your mental health when you have a strong work-life balance, which may have a favorable influence on workplace performance.
Improved morale
Employers cut hours because they care about their employees' needs and well-being, which they perceive as a sign of support and friendliness. Giving everyone shorter full-time schedules can help encourage a healthy culture of teamwork and collaboration by promoting a fair division of tasks. Shorter workweeks can boost employee morale while also increasing individual happiness.
Reliable attendance
Shorter, more flexible weeks can help improve attendance by giving employees more time for their own responsibilities. People who work 32 hours a week have an extra day to plan appointments and manage other duties, which allows them to rest on weekends. When you know you'll have a long weekend or a shorter workday ahead of you, and you'll be more motivated to arrive on time and cut down on needless breaks.
There are less distractions
Employers embrace the 32-hour week for various reasons, one of which is to decrease wasted time and distractions at work. When coworkers realize they have additional time on the clock, they may spend it gossiping, reading the internet, or engaging in other distractions. You have external motivation to stay focused and avoid distractions during the little time you are at work by decreasing your workweek.
Increased productivity
People who work full-time for 32 hours a week have the same duties as those who work 40 hours. Therefore, they must become more efficient. Employers who appreciate their workers' time by giving shorter workweeks are more likely to cherish their own time and be more productive. This can help you prioritize activities better, allowing you to focus on achieving goals rather than merely performing things to satisfy your hourly obligations.
Increased creativity
The 32-hour workweek encourages creativity and innovation. Employees must develop unique, inventive methods to finish things faster and save time to transition to a shorter workweek. This motivates people to look for ways to better their job and create new best practices for their specific responsibilities. The 32-hour workweek is a relatively new concept in the workplace. Businesses that employ it demonstrate that they respect creativity as an institution.
Leadership that is more involved
To measure and boost productivity, organizational leaders must be involved with their workers to make 32-hour schedules work. Because employees on a 32-hour schedule are generally effective at self-regulating and reaching goals, leadership has an added incentive to regularly engage in their growth and check in on their success. Businesses that follow this strategy are likely to have highly engaged, active executives who mentor and assist the people in their divisions.
A reduction in turnover
Companies that provide 32-hour workweeks have a lower rate of turnover. People are more likely to stay with a company long-term if they love their employment, get support from their bosses, and have time off to relax with a stable, long-term working relationship, both the company and the employee benefit.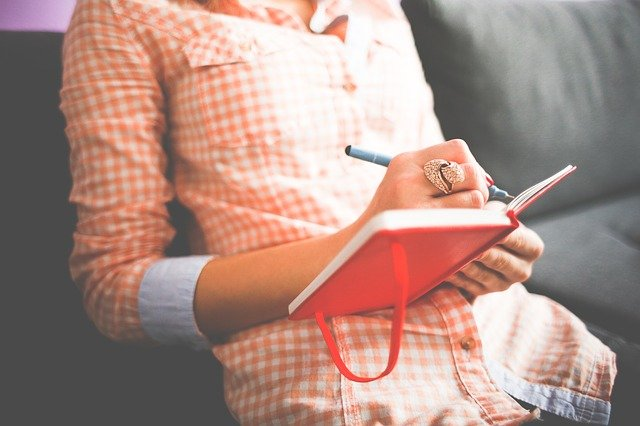 How to Make the Switch to a 32-Hour Workweek
Here are some suggestions for implementing a 32-hour workweek at your place of business:
Request a trial period. Propose a short-term conversion to a 32-hour schedule to upper management. This schedule allows you to determine whether it's a good fit for you and gather proof that you can deliver the same level of value to your business in less time.
Collaborate with your coworkers. Consider staggering shifts and vacation days to provide continuous service to clients and consumers while getting additional vacation time. To cover all essential shifts and duties, work as a team.
Keep track of your progress. Set specific goals for what you want to do, and measure your progress each week to ensure that you're fulfilling the demands of a 40-hour workweek.
Maintain a sense of responsibility. To keep accountable and on track with new productivity habits, choose a partner with whom you can chat about your goals every day.
Look for a flexible company. If your business insists on a 40-hour workweek, search for a position with a company that values flexibility and is willing to explore a 32-hour workweek.
Popular Resources
Featured
Concerning a job search, you might receive numerous offers from your recruiters. Before you choose one, you need to assess all the conditions, for which it is vital that you know everything associated with the offered position..
Featured
Answering this question during a job interview requires more than knowing why you are unique as an individual. Yes, the true scientific answer is made up of two main components: your..
Featured
An ice breaker question is a question that's asked from one person to another person in order to act as a conversation starter. It brings a connection...
Featured
Open-ended questions like "What motivates you?" can elicit a deer-in-the-headlights reaction from job candidates if they are unprepared. It's a broad question and can leave the interviewer..
Featured
A lot of interviewers ask this question - how did you hear about this position? This way they can judge you if you are a passive or an active job seeker..
Featured
Writing a thank you note after an interview says a lot about you as a potential employee. Most notably, it says that you care about the opportunities presented..
Featured
Writing the perfect letter of resignation is more of an art than it is a science. And we're going to cover how to master that art form in this full guide..
Featured
Knowing how to end a business note or email is an important skill to develop. It helps portray a sense of confidence, respect and tone to your message..