Reasons to Join the Military (25+ Top Reasons for 2022)
Here are reasons to join the military. If you're thinking about joining the military, knowing the many reasons individuals join will help you determine if this is the correct option. Joining the military is a significant commitment and decision. Some individuals are aware that they are serving without being asked. However, not everyone realizes right once they desire to join the military.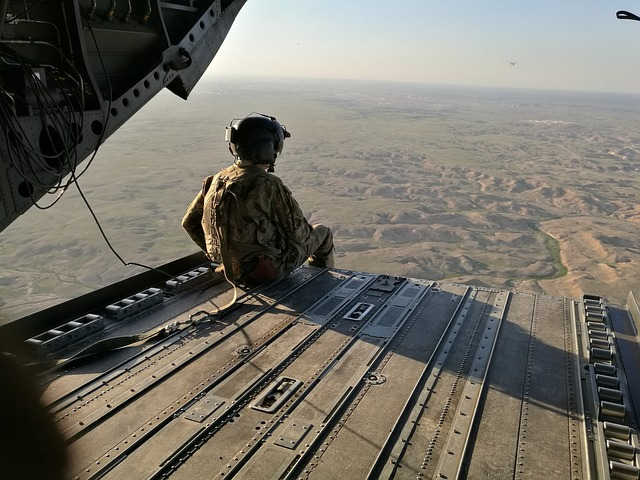 Benefits of joining the military
Food and housing: On-base dining services and accommodation, as well as tax-free allowances.
Benefits for moving: The military pays for a lot of your travel and expenditures when you have to relocate.
Health and dental: Health care and dental treatment, as well as medicines, are covered.
Bonuses: Cash incentives are available for specific types of duty, some of which are tax-free.
Paid vacation: Starting in your first year, you'll receive 30 days of paid vacation plus select holidays.
Benefits and training for education: As part of the service, you'll receive advanced technical and specialist training. You can also take advantage of generous education perks and tuition aid both during and after your service.
"Space Available" travel: "Space Available" travel entitles you to free flights practically everywhere globally. You're also entitled to special hotel and travel savings as a military member.
Discounts and special offers: As a military member or veteran, you are entitled to discounts on goods and services.
Home loans and housing: As a military member or a veteran, you may be eligible for special home loan and housing packages.
Pension plans: With a 20-year active-duty career, you'll be eligible for a military pension and health benefits and on-base retail privileges.
MilTax: A free tax solution that includes user-friendly software and assistance.
VITA: The Volunteer Income Tax Assistance program provides free in-person tax preparation and assistance at places both on and off base across the world.
Extra perks for military members
If you join the military, you will be eligible for a variety of perks and incentives. This is perhaps one of the most sought-after advantages of military service.
Related: Can you join the military with scoliosis?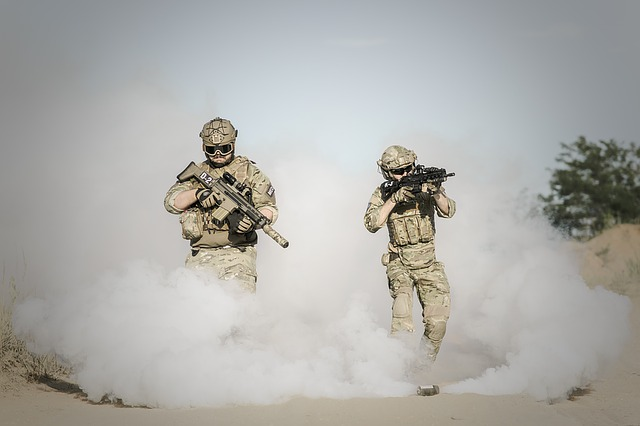 Housing Benefits
There is a baseline housing allowance, an overseas housing allowance, a family separation allowance, a dislocation allowance, and a move-in housing allowance for military personnel. These are all home loans and grants available via the Department of Veterans Affairs.
Medical Benefits
All military members, including veterans and retirees, in all branches of the armed forces will be covered by the military health system. These medical benefits are also available to family members.
Furthermore, you will have access to special health benefits, insurances, and incentives through TRICARE services, which include those for three different programs: prime, extra, and standard.
In addition, military members and retirees can participate in life insurance or a survivor benefit plan. You can also enroll in programs for HIV/AIDS, blindness, and agent orange exposure through the Veterans Health Administration.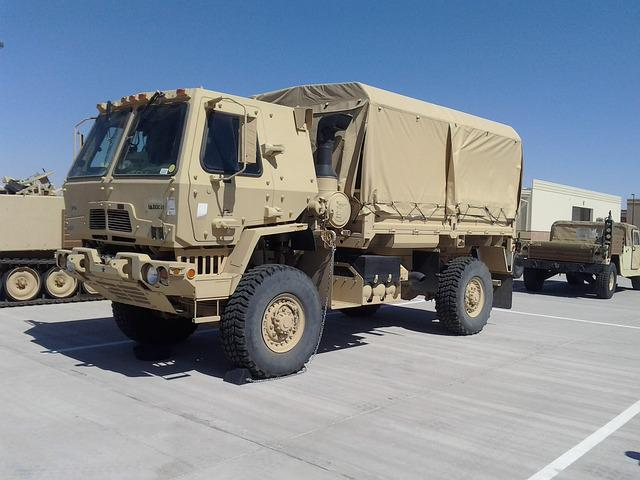 Related: U.S. Air Force Physical Requirements
Benefits of Education
Once you join the military, you will be eligible for several educational perks. You may qualify for up to $4,500 in tuition aid every year during your service. The GI BILL, which comprises several sub-education programs such as the Post-9/11 GI Bill, Montgomery GI Bill for Active Duty, is the most renowned.
The Post-9/11 GI Bill covers tuition, fees, housing stipends, and book stipends for up to 36 months of higher education, including college, vocational courses, apprenticeships or work training, and licensing programs. You can also transfer these advantages to a spouse or other family member.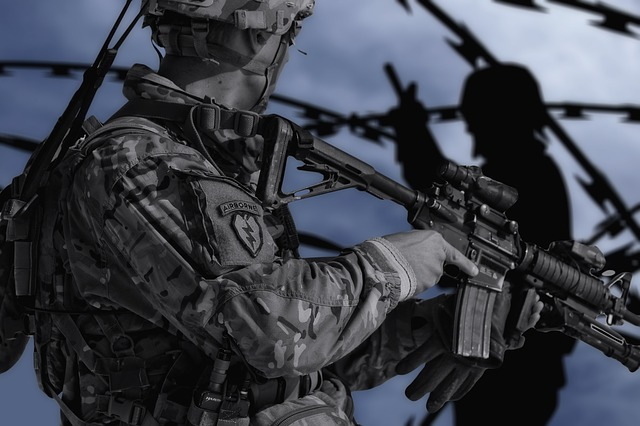 The Montgomery GI Bill for Active Duty pays up to $2,122 per month for 36 months. It applies to full-time institutional education, although eligibility is contingent on when and how long you enlisted or served.
Paid leave, vacation and leisure discounts, small business grants, and job stability are other perks. As a result, joining the military for the variety of bonuses it provides is a viable option.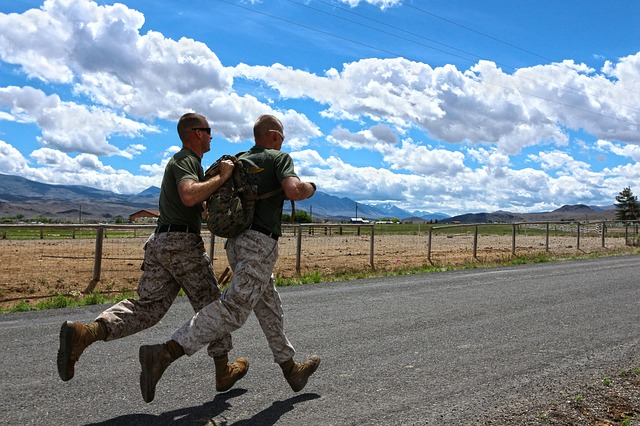 25 compelling reasons to join the military
Everyone's reasons for joining the military are different. Here are the top 25 reasons why people join:
1. To give back to your nation.
People join the military for a variety of reasons. One of the most prevalent is a desire to serve their nation. This sense of obligation, or "called to service," might stem from patriotic familial beliefs or a desire to make a difference. People who join the military for this reason feel satisfaction in their profession and a sense of success.
2. To pick up new talents or learn a new trade (technical and analytical skills).
Military service teaches you a variety of skills, from teamwork and communication to technical and analytical abilities. Regardless of the branch of the military you join, you will gain significant abilities that you may use to your future employment. If you want to pursue a certain civilian job, learning skills from the military might be a wonderful way to get started.
3. To discover a sense of purpose.
Some people join the military to feel like they have a purpose in life. A typical motive for joining the military is to feel that you are a part of something greater than yourself and that you are making a positive difference.
4. The chance to travel for free.
The military allows individuals to travel for free. You'll meet folks from all across the country in the military.
5. To improve physical fitness.
Some people join the military for a variety of reasons, including physical stamina and health goals. Working in the military necessitates extensive physical preparation. Some people see this as a great time to start practicing healthy behaviors, reduce weight, or gain muscle.
6. To cover college expenses.
For many people, joining the military is a chance to get a better education. A short-term military contract may be the answer if you want to earn a college degree without debt. Tuition may get waived, and you may even get paid to study. The GI/Post-9/11 Bill is a federal educational assistance program for service personnel and veterans.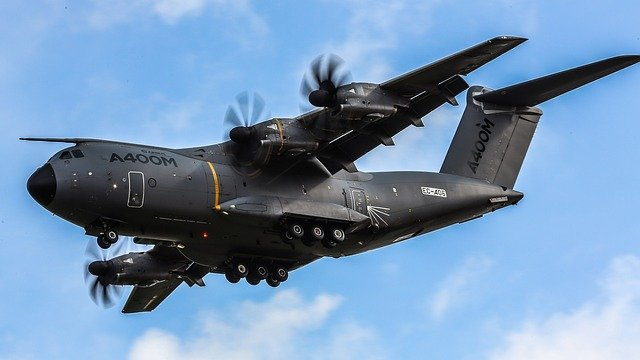 7. In order to save money.
Because a military profession is highly steady, you may create a savings account while working. Military advantages such as free health care, a stipend for housing, and reimbursement for travel expenditures might help you save money.
8. To go on an excursion.
If you are an active person who wants to travel, the military may be an excellent fit for you. Some people join the military because it allows them to travel to different locations and get new experiences. Military bases may be found all over the world.
9. To be eligible for medical benefits.
When you work in the military, you and your family are entitled to free premium medical coverage.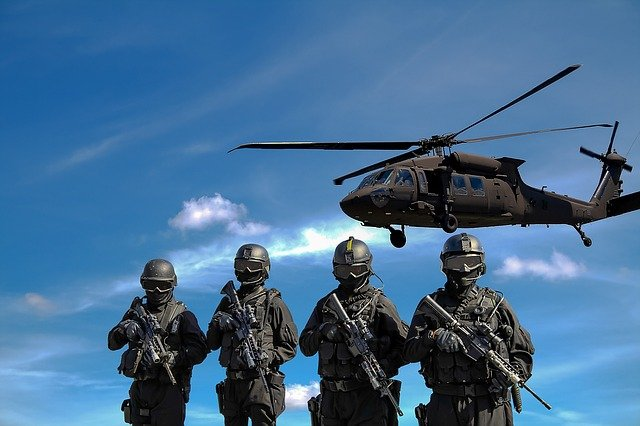 10. To have a stable job.
When you join the military, you will have employment security for the duration of your contract. Long-term contracts are common in military employment, so you may work confidently for several years at a time.
11. Taking early retirement.
After 20 years of service in any branch of the military, you are eligible for retirement. This implies that people who join the military after high school may retire at the age of 40, which is significantly younger than the average retirement age for other occupations.
12. To obtain practical experience.
Joining the military is a great opportunity to get valuable experience that you can use to other aspects of your life. If you're not sure what you want to do after high school, joining the military can help you build a CV. Recruiters and recruiting managers may find you more enticing if you have had exposure to the discipline and order of military life.
13. To keep a family tradition alive.
You may feel compelled to join the military because your parents and grandparents did. Joining the military may be the ideal option for you if you want to have these shared experiences with your family.
14. To discover a college alternative.
Some people select the military as an alternative to college after high school since it is not for everyone. Depending on your job ambitions, joining the military provides you with a unique educational experience that might be just as important as attending college.
15. To be respected.
People who value respect are drawn to the military. You may wish to join the military in order to get respect from others. In the military, respect is really crucial, and you not only earn it, but you also learn to respect your superiors.
16. To make new pals.
Working as part of a group and having similar experiences might lead to lifelong friendships. Many people join the military in order to form lifelong friendships.
17. To be eligible for housing, a stipend, or a loan.
Veterans can apply for a VA Home Loan, which allows them to purchase a home with no money down. Housing on post or a housing allowance is also provided by the military.
18. To develop self-control.
Discipline is a guiding concept in the military, and some people adopt this command style to better their work ethic and general character.
19. To develop a sense of perspective.
Joining the military broadens your horizons and allows you to better understand and engage with a broader spectrum of individuals and organizations. You'll have the chance to make connections and gain a better understanding of issues of inequality and privilege.
20. To overcome obstacles.
Many people join the military to put themselves to the test. Military service involves mental and physical obstacles, and some people use this as a chance to better themselves and go above their boundaries.
21. To get military benefits.
Other benefits that come with military service are not limited to military benefits. Free "space-available" flights on military aircraft and vacation and leisure discounts are possible perks. Each military branch has a Morale, Welfare, and Recreation (MWR) office dedicated to assisting military families in finding these resources.
22. To be eligible for paid vacation days.
Starting with your first year in the military, you are entitled to 30 days of paid vacation.
23. To receive assistance with launching a business.
The Veterans Administration assists veterans who want to establish a company. Veteran company entrepreneurs can also interact with government procurement and commercial supplier networks through the Small Business Administration.
24. To create a favorable atmosphere.
Many individuals enter the environment not only to improve their financial situation but also to enhance the environment. Avoiding the harmful actions of others in their societies might be a sociopolitical decision.
25. To demonstrate leadership skills.
The military is always on the lookout for capable commanders. A strong can-do attitude is a benefit whether you join as an enlisted recruit or a commissioned officer. Those who demonstrate leadership ability and integrity are more likely to advance in their careers.
Popular Resources
Featured
Concerning a job search, you might receive numerous offers from your recruiters. Before you choose one, you need to assess all the conditions, for which it is vital that you know everything associated with the offered position..
Featured
Answering this question during a job interview requires more than knowing why you are unique as an individual. Yes, the true scientific answer is made up of two main components: your..
Featured
An ice breaker question is a question that's asked from one person to another person in order to act as a conversation starter. It brings a connection...
Featured
Open-ended questions like "What motivates you?" can elicit a deer-in-the-headlights reaction from job candidates if they are unprepared. It's a broad question and can leave the interviewer..
Featured
A lot of interviewers ask this question - how did you hear about this position? This way they can judge you if you are a passive or an active job seeker..
Featured
Writing a thank you note after an interview says a lot about you as a potential employee. Most notably, it says that you care about the opportunities presented..
Featured
Writing the perfect letter of resignation is more of an art than it is a science. And we're going to cover how to master that art form in this full guide..
Featured
Knowing how to end a business note or email is an important skill to develop. It helps portray a sense of confidence, respect and tone to your message..