How to Announce a New Job on LinkedIn (5 Examples for 2022)
Here's how to announce a new job on LinkedIn. You've got the job of your dreams. You may be delighted to begin the next phase of your career, but you may also be concerned about how to announce your new position on LinkedIn.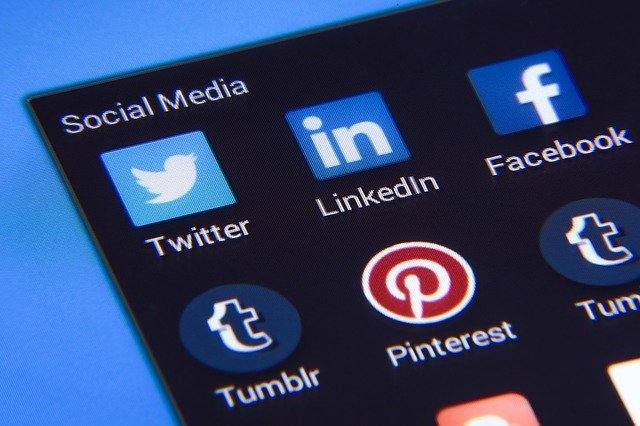 What exactly is LinkedIn?
LinkedIn is a professional networking-focused social media website. It's a fantastic method to network with other professionals, locate work, and establish yourself as a suitable candidate.
How well-known is LinkedIn?
According to LinkedIn, there are over 200 million members globally and over 25 million users in the United States as of September 2013. Every second, two new people join LinkedIn, according to reports. That's a large group! LinkedIn is an excellent place to start if you're searching for a professional network to advertise your new career.
What Are the Benefits of Updating Your Job Position?
When you change jobs on LinkedIn, your profile is updated, and your connections get notified of the new opportunity. It also allows you to maintain contact with your professional network, which may be beneficial for networking and job hunting.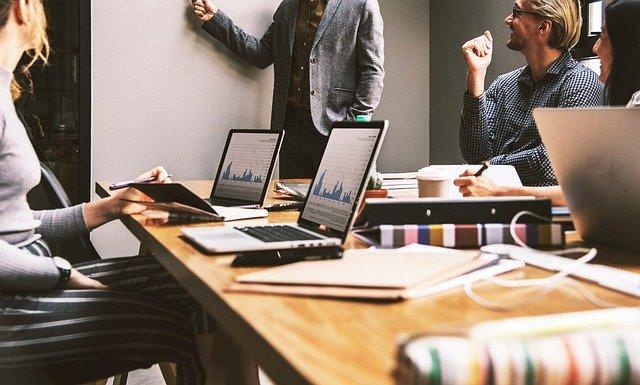 When Is It Time to Revise Your Job Description?
Around one week after starting your new employment, you should change your LinkedIn job position. This message will inform your contacts that you no longer seek employment; it will also appear on your profile, but it is respectful to your prior employer.
How to Allow LinkedIn to Announce Your New Job
When you list a new job title on your LinkedIn profile, the social media platform will automatically ask you if you'd like to create a job announcement. Job announcements in this fashion get listed on the LinkedIn news feed. This message is the easiest way to announce moving to a new company and closing your employment with a previous employer.
How to announce a job promotion on LinkedIn
Author a post on LinkedIn to announce your promotion, highlighting what you've learned from your prior position and how thankful you are for being elevated. Thank your boss and coworkers for all the chances they've provided you, and note how they've helped you advance in your job.
After that, you'll want to make the necessary changes to your LinkedIn profile. When you add a new position under "Experience" and enter your business's name, LinkedIn will automatically link it to your prior position at the organization, indicating that you have advanced to a higher level. This uniform appearance appeals to other professionals who may be examining your profile.
It'll be clear that you've been promoted, and your profile page will pop. These profile modifications are critical for job changes since they keep your online picture current and visible to recruiters.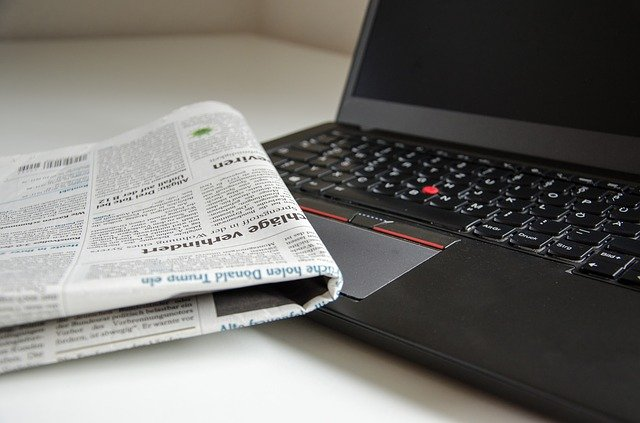 When should I make my new job announcement on LinkedIn?
As we discussed above, when creating a post for your LinkedIn profile about a new job, make sure you cover all of your bases on leaving your current work. Your final step should be to make an announcement.
In addition to advertising your new employment, you also announce how you will be leaving your present one. Consider your experience in that position and express gratitude to those who have helped you learn.
Then, once you've left the organization, start a new thread about the new position you've accepted and how happy you are for your next career phase. Recruiters and other professionals will notice that you left and joined a new organization when they look at your profile and include both positions will favorably highlight your personality.
What is the best way to write a new job announcement?
Your LinkedIn article and the above-mentioned social media post tips have a lot in common. The same guidelines apply: publish on LinkedIn after discussing your job change with your supervisor so that you may depart on good terms.
First and foremost, when writing a post about your new work, include a logo to complement the content so that your new employer gets prominently shown. Discuss how enthusiastic you are about your new employment and what you want to learn in the text. Consider how far you've progressed and what you've learned thus far.
When writing a job announcement article, it's crucial to consider the future, the past, and the present moment all at the same time. Also, emphasize how eager you are to give back. Because LinkedIn is all about sharing and networking, let your connections know you're willing to assist job searchers in any manner you can. Make any necessary profile changes as well. Finally, take pride in your accomplishments.
You establish yourself as a professional and make your LinkedIn profile that much better when you disclose job changes on your profile. We congratulate you on your new role and wish you the best of luck!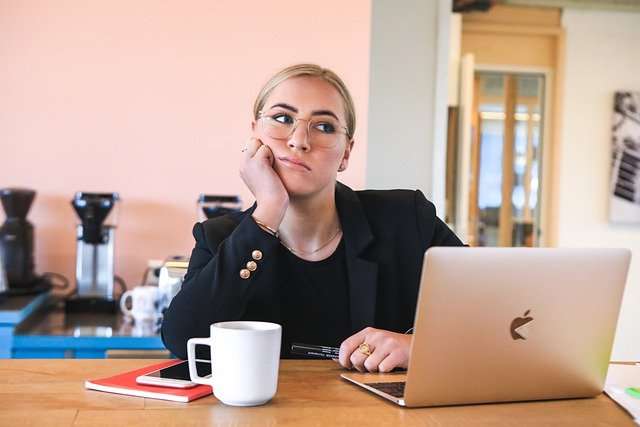 What Is the Best Way to Announce Your New Job on LinkedIn?
You may use LinkedIn to announce your new employment in a few different ways. You have the option of posting an update or writing a new post.
Making a New Post
You may use the same procedure to submit your new employment on LinkedIn that you used to update your former position. Click "Edit Profile" in the upper right corner of your profile and scroll down until you find the option to Change Work Experience. You'll be able to create a post about your new employment if you click it. You can also include a photo in your post.
Creating a Blog Post
Go to the LinkedIn website and select "Start a Post" at the top of your home page to begin writing a post. Then you may write about your new job, what you're excited about in your new role or anything else connected to your career shift. Make sure to include a photo in your article!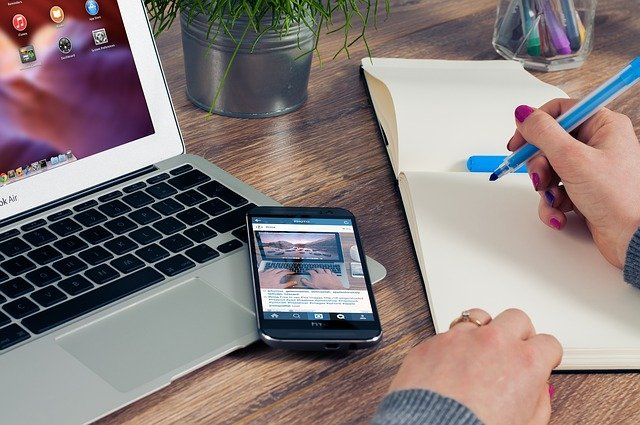 New Job Announcement Examples on LinkedIn
Here are a few ideas for using LinkedIn to announce your new job.
Example 1
"I'm thrilled to report that I've accepted a new position as Regional Sales Manager with ABC Company! This job is a fantastic chance for me to broaden my horizons and advance in my profession. I'd want to express my gratitude to my contacts for their assistance during my job hunt. I'm excited about this new chance!"
Example 2
"I'm thrilled to announce my new position as Regional Sales Manager at ABC Company! I put forth a lot of effort to achieve this achievement, but I couldn't have done it without the help of everyone I know. Thank you very much for all of your help with my job hunt. My ambition is to become ABC Company's finest Regional Sales Manager ever!"
Example 3
"I am happy to report that I have finally accepted a new position as the Regional Sales Manager at ZZY Company," Example 3 says. I'm pretty happy about this new opportunity, and I appreciate the support of all of my contacts. I am excited to advance my career with ABC Company!"
Example 4
"I have some great news to share! I've taken a new position with ABC Company as Regional Sales Manager. And I'd like to express my gratitude to everyone at ABC Company for providing me with this chance. It's been a long road, and I couldn't have done it without the help of my coworkers at XYZ Corporation. I'm extremely eager to go on this new adventure!"
Example 5
"My current employment as Regional Sales Manager at XYZ company will be my final day on September 6th. On September 12th, I will begin my new job as the Regional Sales Manager for ABC Company. I'd want to express my gratitude to everyone at my present business for the chances and support they've provided me throughout my time here."
LinkedIn Profile Tips for Professionals
Keep your LinkedIn page up to date if you alter your job status. Make sure your profile on all of your other social media networks is also up to date. Here are some pointers on how to keep your LinkedIn profile current:
Your profile is complete, including your current position, educational background, and work experience.
Make sure to change your profile image regularly.
Make sure your headline is current.
Write a description of your experience and what you're searching for in your future position in your profile.
What Should You Do Once You've Posted Your New Job on LinkedIn?
What can you do now that you've declared your new position on LinkedIn?
Use LinkedIn to connect with your new coworkers.
Join any organizations or forums relevant to your new sector or employment.
Begin forming relationships with other experts in your field.
Maintain contact with all of your former coworkers.
Contact other alumni from your institution or university who work in the same industry as your current firm.
Is LinkedIn a part of your company's strategy?
You don't have to rely just on LinkedIn; you can also request that your company publishes on LinkedIn. You may build a company page for your firm if it isn't already on LinkedIn. If your new employer wants to create a LinkedIn account, here are a few things to tell them:
Your company might post information regarding your new employees to keep all of your contacts up to date.
They can participate in industry-related organizations and forums.
Your firm may begin networking with other industry specialists.
They can start posting job openings on LinkedIn for additional positions available.
Are there other social media platforms I should announce a new job on?
Generally, LinkedIn is the best place for new job announcements. On the other hand, Twitter could be a great resource if you have a strong following. Usually, this is only the case if you're an industry leader in your space.
Popular Resources
Featured
Concerning a job search, you might receive numerous offers from your recruiters. Before you choose one, you need to assess all the conditions, for which it is vital that you know everything associated with the offered position..
Featured
Answering this question during a job interview requires more than knowing why you are unique as an individual. Yes, the true scientific answer is made up of two main components: your..
Featured
An ice breaker question is a question that's asked from one person to another person in order to act as a conversation starter. It brings a connection...
Featured
Open-ended questions like "What motivates you?" can elicit a deer-in-the-headlights reaction from job candidates if they are unprepared. It's a broad question and can leave the interviewer..
Featured
A lot of interviewers ask this question - how did you hear about this position? This way they can judge you if you are a passive or an active job seeker..
Featured
Writing a thank you note after an interview says a lot about you as a potential employee. Most notably, it says that you care about the opportunities presented..
Featured
Writing the perfect letter of resignation is more of an art than it is a science. And we're going to cover how to master that art form in this full guide..
Featured
Knowing how to end a business note or email is an important skill to develop. It helps portray a sense of confidence, respect and tone to your message..