Here's What to Wear to Your First Day of Work (2022)
Here's what to wear on your first day of work. You must pick what to dress on your first day at your new job while preparing. Knowing how to dress on your first day of work might make you feel more at ease when you get there and more confident while meeting new people.
Why is it necessary to look well on the first day of work?
Your first day of work at a new job is crucial since it is your first opportunity to create a great impression on your new coworkers. You want your first day of work appearance to convey to your new coworkers that you are professional and capable of performing the task that the firm has hired you to accomplish.
It's also crucial what you wear on your first day of work since it affects how comfortable and confident you appear and feel. The more at ease and confident you are, the more likely you will be able to concentrate on mastering your new position and giving your best performance.
What should a woman wear on her first day of work?
The culture of your firm mostly determines the appropriate first-day-of-work attire. For example, you wouldn't want to dress up for a casual startup where your employees wear jeans and shoes. Here are some essential tips for dressing confidently on the first day of work, keeping in mind the context of your work environment:
Make an effort to appear well-dressed.
Choose a fitted and stylish ensemble. The objective is to wear clothing that fits well and appears new, whether it's a fitting pair of dark jeans and a good shirt or a jacket with dress pants—borrowing a button-up shirt from a buddy who is a size larger or smaller than you is not a good idea. If you don't have something acceptable in your closet, go shopping.
Starch and iron your clothing.
Although starching and, in some circumstances, ironing are becoming lost arts, performing both will help you achieve a polished, professional appearance. In fact, according to a CareerBuilder poll, hiring managers are 43% less inclined to promote someone who wears wrinkled clothing. Starch works best on natural materials like cotton, making wrinkle removal exceedingly quick and straightforward. Starch is beneficial for commuters who ride their bikes or take public transportation since it preserves the cloth and prevents new creases from growing.
Accessorize with timeless pieces.
Neutral accessories in a classic design may help you seem and feel more professional by tying your outfit together. Think simple jewelry, leather watches, purses, and briefcases. Remove any additional or strange piercings you may have— Employees with piercings other than typical ear piercings are 32% less likely to be promoted.
Be vibrant.
You don't need to dress as neutrally as you did during your interview now that you've gotten employed. It's okay for men to use color in their shirts, ties, chinos, or socks. Wear a bright pair of close-toed shoes or a patterned shirt if you're a lady. Are you looking for a particular color to wear on your first day of work? Red is the color of self-assurance.
Take a cautious approach.
Dressing provocatively is the worst of everything you can do to make hiring managers less inclined to promote you. Gentlemen, stay away from flimsy materials, low hemlines, and overly tight clothing. Cover up a sleeveless blouse with a cardigan or jacket, ladies.
What to wear on your first day of work
The work you'll be doing and the setting you'll be working in will influence what you wear on the first day of your new job. You must dress in a manner that complies with the company's specified dress code. This list will assist you in determining what to dress on your first day of work:
Formal business attire
Choose formal business outfit apparel if your new company's set dress policy demands employees to dress in business attire. If you're not sure what your new company's dress code is, it's typically preferable to go with formal business wear. On your first day, it's usually preferable to be overdressed than underdressed.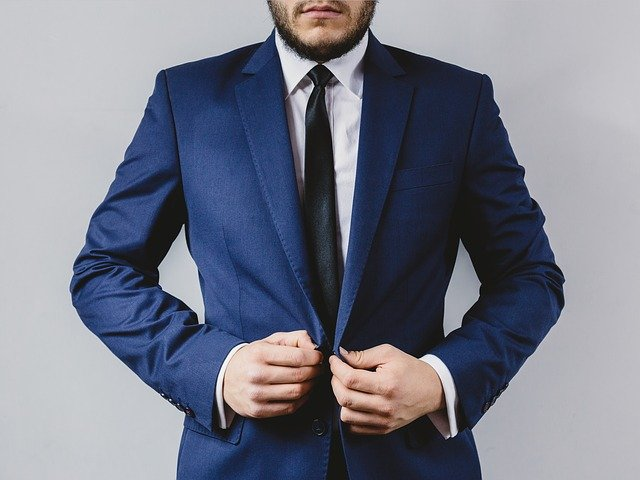 The following items are examples of formal business attire:
Suits
Formal business suits usually consist of two parts made of the same material and get designed to be worn together. A formal business dress and a suit jacket get included in particular suits. Trousers with a suit jacket or a skirt and a suit jacket are the most common business outfits.
Blazers
Blazers are similar to suit jackets. However, they feature a somewhat more simple shape. Blazers get generally identified by their naval-style metal buttons.
Solid-colored, button-down dress shirts with a collar are standard formal business tops.
Slacks with a dressy look
Dress slacks are pants consisting of smooth wool knit or mixed fabric. Dress slacks are similar to formal suit pants but with a more relaxed fit and trim.
Ties
When wearing formal business apparel, such as a suit, you can wear a tie. With or without a blazer, you may wear a tie with dress trousers and a formal business shirt.
Shoes for a formal occasion
Dress shoes are non-sneaker or boot-style shoes with a closed toe. Although some dress shoes feature a high heel, they are often constructed of the same black or brown leather and polished to the same high standard as other dress shoes. Dress shoes with a high shine are often constructed of black or brown leather for formal business dress.
Business casual attire
The suitable attire for a casual business environment varies depending on your employer's policies. Some businesses encourage their staff to dress more casually and have a dress code that falls under business casual.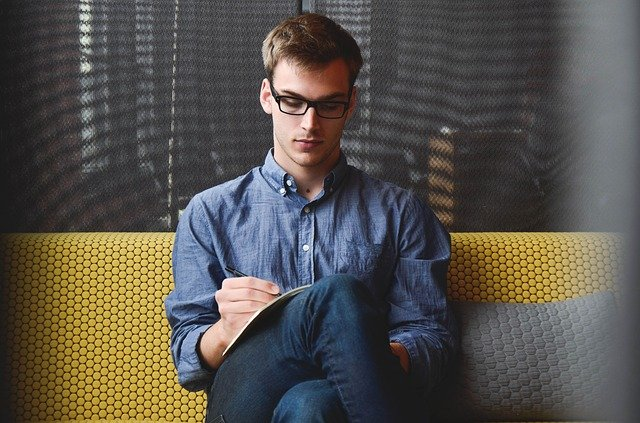 For your first day of work in a firm with a business casual style dress code, you should wear the following sorts of clothing:
Polo shirts
Polo shirts have a collar and a three-button neckline. Polo shirts are often short-sleeved, but they can also be long-sleeved, and they may or may not feature a pocket on one side of the chest on the front.
Blouses
Blouses are loose-fitting tops. They usually cluster around the waist or hips and hang loosely around the rest of the upper body.
Shoes for a formal occasion
You can use the same dress shoes for a business casual outfit as you would for formal business attire. Dress shoes that are a little more casual, such as flats or leather boots, may also be suitable.
Denim in a dark shade
If you work for a firm that permits employees to wear jeans and you want to wear jeans, dark-colored denim is a good option.
Slacks with a dressy look
You can wear the same style of dress slacks for a business casual dress code as you would for a formal business outfit dress code.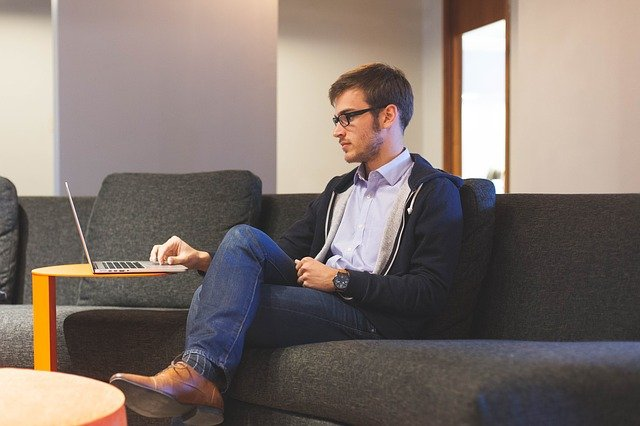 Advice on how to make a good first impression
Here are some general pointers to help you make an excellent first impression on your first day on the job:
Look into the dress code.
Pay attention to what the folks in the company are wearing when you go to your interview. This might assist you in determining what kind of attire is acceptable for the workplace. You may also directly inquire about the interviewer's or hiring manager's dress code policy. Knowing this information ahead of time will help you pick an outfit for your first day of work with confidence.
New trends should get avoided.
Rather than picking an outfit based on current fashion trends, go for timeless items that never go out of style. The idea is to try for a professional yet modest aesthetic.
Consider using items that you already own.
Many individuals like purchasing new clothing for their first day of work, but this is rarely essential. Choosing attire you already possess and have worn will make you feel at ease on your first day of work.
Common questions
Questions from job seekers.
Should you overdress for your first day of work?
Dress up if you want to feel more strong and more confident. Dress as though you're coming in for a second interview on your first day at the company rather than wearing jeans.
What is formal attire?
The formal business attire category is clothing that falls into a suit and tie. For women, this could include a pantsuit. This is a formal blazer and formal suit trousers. Attorneys, insurance agents, and other white-collar professionals could see more formal attire.
Popular Resources
Featured
Concerning a job search, you might receive numerous offers from your recruiters. Before you choose one, you need to assess all the conditions, for which it is vital that you know everything associated with the offered position..
Featured
Answering this question during a job interview requires more than knowing why you are unique as an individual. Yes, the true scientific answer is made up of two main components: your..
Featured
An ice breaker question is a question that's asked from one person to another person in order to act as a conversation starter. It brings a connection...
Featured
Open-ended questions like "What motivates you?" can elicit a deer-in-the-headlights reaction from job candidates if they are unprepared. It's a broad question and can leave the interviewer..
Featured
A lot of interviewers ask this question - how did you hear about this position? This way they can judge you if you are a passive or an active job seeker..
Featured
Writing a thank you note after an interview says a lot about you as a potential employee. Most notably, it says that you care about the opportunities presented..
Featured
Writing the perfect letter of resignation is more of an art than it is a science. And we're going to cover how to master that art form in this full guide..
Featured
Knowing how to end a business note or email is an important skill to develop. It helps portray a sense of confidence, respect and tone to your message..