What is a Parcel Locker? (2022 Benefits and Pricing)
What is a parcel locker? Parcel lockers are a safe and convenient way to have your packages delivered. You don't have to be there to get them and you don't have to worry about contact.
Parcel lockers are designed with simplicity in mind. A barcode is checked when a package is delivered to the locker, the door opens automatically, and the parcel goes inside before being secured by the closing door. A notice is then sent via email or text message to the end users' phones to inform them of the delivery. The user can then go to the locker at their convenience and enter their code to open the door and retrieve their package.
Parcel lockers provide a number of advantages over traditional package delivery methods. They are available 24/7, so there is no need to be home to accept delivery or worry about packages being left out in the elements. They are also more secure than porch piracy or leaving packages with neighbors. And perhaps most importantly, they allow for contact-free delivery, which is crucial in our current climate of social distancing.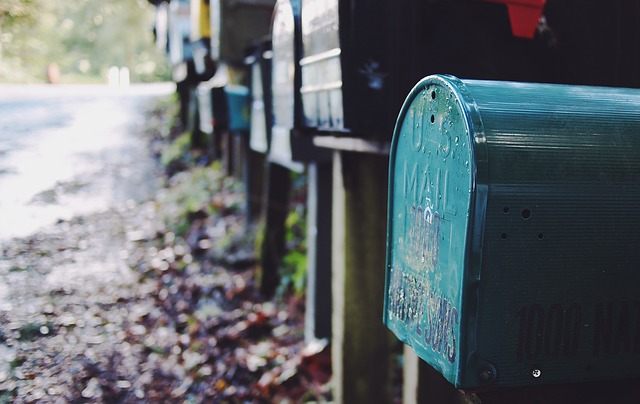 What Is an Electric Parcel Locker?
Electric parcel lockers are increasingly becoming a popular option for busy consumers who often shop online. These lockers provide a safe and convenient way to receive and pick up packages without having to worry about them being stolen or damaged. They are also contactless, meaning that there is no need to worry about coming into contact with someone else's packages.
Electric parcel lockers can be found in apartment complexes, retail stores, industrial complexes, and more. Developers and property managers can choose to install these lockers on their premises in order to provide their tenants or customers with an easy and convenient way to receive their parcels.
Does the retail industry use Parcel lockers?
The Click-and-Collect model is one that is becoming increasingly popular in the retail industry, as it provides customers with more choice and flexibility when it comes to receiving or returning purchases. One key element of this model is the use of parcel lockers, which allow customers to collect their items at a time that is convenient for them. Retail establishments find parcel lockers particularly appealing since it allows them to give customers the choice of having a package delivered or returned using Click-and-Collect.
If a customer chooses to retrieve their purchase from a parcel locker, they may well do further shopping in the store. Parcel lockers can also be paired with exclusive offerings for customers, such as exclusive product samples, special prize giveaways, or coupons – all of which help to increase foot traffic in-store, building customer loyalty while driving revenue growth. As the Click-and-Collect model continues to grow in popularity, we can expect to see more and more retail establishments making use of parcel lockers to provide their customers with an enhanced shopping experience.
Does higher education use Parcel Lockers?
Universities have long relied on parcel lockers to support their mail centers. However, these lockers have become increasingly valuable for other purposes as well. For example, bookstores can use them to hold textbooks and other course materials for students to pick up at their convenience. Libraries can use them to distribute items such as laptops and study guides.
And athletic events can use them to sell tickets and merchandise. By creating a contact-free, convenient parcel locker network, universities can save time and money while providing a valuable service to their students and staff.
Do corporates use Parcel Lockers?
For businesses that are struggling to keep up with the volume of deliveries and returns, Parcel Lockers offer a convenient and efficient solution. Lockers can be used as a hub for all incoming packages, providing a secure and contact-free way to manage mailroom operations.
Additionally, lockers can be used to safely and securely hand over items interdepartmentally. This helps to improve overall efficiency and productivity in the workplace. For businesses that are looking for a more efficient way to manage their mailroom operations, Parcel Lockers are an ideal solution.
Do residential use Parcel Lockers?
Outside of parcel delivery and collection, property management can also utilize their parcel lockers in a number of ways, such as distributing and retrieving important documents, providing keys for apartment walkthroughs, or for maintenance uses– all of which is now made contactless, thanks to the integration of access control into some models of parcel locker.
This not only benefits staff by saving time, but it makes the entire process more streamlined and efficient. In addition, parcel lockers can also be used as a marketing tool to promote discounts or new products to residents, or even just to provide information about upcoming events. Ultimately, parcel lockers offer a versatile solution that can benefit both residents and property management alike.
Why You Should Use a Parcel Locker
There are many reasons why you should you want Parcel Lockers, some reasons listed below;
Security
In today's world, security is more important than ever. Unfortunately, though, mail theft has become a common problem, even in busy areas. Parcel lockers virtually eliminate the risk of mail theft due to their enhanced security measures and sturdy locks.
The compartment will automatically lock after delivery. You will then receive a unique code, access card, or key to unlock your compartment. Your neighbors won't have the opportunity to accidentally pick up your packages either, cutting down on the hassle of having to track them down.
In addition, parcel lockers are often located in secure, well-lit areas, providing an extra level of safety for your deliveries. With all of these benefits, it's no wonder that parcel lockers are becoming increasingly popular in communities across the country.
Time
Time is a precious commodity that always seems to be in short supply. That's why anything that can save time is always welcome. Parcel lockers are one of those things. They save countless hours for both postal workers and recipients.
With parcel lockers, postal workers can make just one stop to deliver all the parcels, and recipients can access their deliveries 24/7. This flexible service gives recipients the confidence of knowing that their package will be waiting for them when they're ready to pick it up.
Price
The cost of installing a parcel locker on your property or in your business will save you money in the long run. Your property management staff or reception team will spend less time sorting and managing deliveries, taking their time away from critical tasks. If a building tenant's package gets damaged, your team will likely take the blame.
However, if a package waits safely in a parcel locker, you and your staff will reduce your liability while saving time and money. The USPS has also identified parcel lockers and CBUs to cut delivery costs, resulting in savings for both businesses and consumers. In the end, parcel lockers are a smart investment that can save you time and money.
Is a parcel locker a P.O. box?
While parcel lockers and P.O. boxes share a few similarities, a parcel locker is not a P.O. box. One key differentiating factor sets them apart: parcel lockers may be privately owned, while the United States Postal Service owns a post office mailbox.
P.O. boxes usually hold letters, magazines, and other small deliveries, while lockers can hold multiple packages. Both types of boxes have a sturdy lock with a single access key for enhanced security.
Conclusion
Parcel lockers offer a versatile solution for both residents and property management. They are secure, save time, and are a smart investment. If you're looking for a way to improve your delivery process, a parcel locker may be the perfect solution.
Popular Resources
Featured
Concerning a job search, you might receive numerous offers from your recruiters. Before you choose one, you need to assess all the conditions, for which it is vital that you know everything associated with the offered position..
Featured
Answering this question during a job interview requires more than knowing why you are unique as an individual. Yes, the true scientific answer is made up of two main components: your..
Featured
An ice breaker question is a question that's asked from one person to another person in order to act as a conversation starter. It brings a connection...
Featured
Open-ended questions like "What motivates you?" can elicit a deer-in-the-headlights reaction from job candidates if they are unprepared. It's a broad question and can leave the interviewer..
Featured
A lot of interviewers ask this question - how did you hear about this position? This way they can judge you if you are a passive or an active job seeker..
Featured
Writing a thank you note after an interview says a lot about you as a potential employee. Most notably, it says that you care about the opportunities presented..
Featured
Writing the perfect letter of resignation is more of an art than it is a science. And we're going to cover how to master that art form in this full guide..
Featured
Knowing how to end a business note or email is an important skill to develop. It helps portray a sense of confidence, respect and tone to your message..