Fun Fire Puns (75+ Funny and New for 2022)
Looking for funny fire puns? There's nothing more attractive than a person with a good sense of humor. It helps you lighten the mood, especially under tense situations.
You will also find it easy to get along with people you have just met. We will be listing down some of the best fire puns for you.
It will help you impress your family, friends, co-workers, virtual audience or a potential crush. Without further ado, let's get into the list of the best fire puns: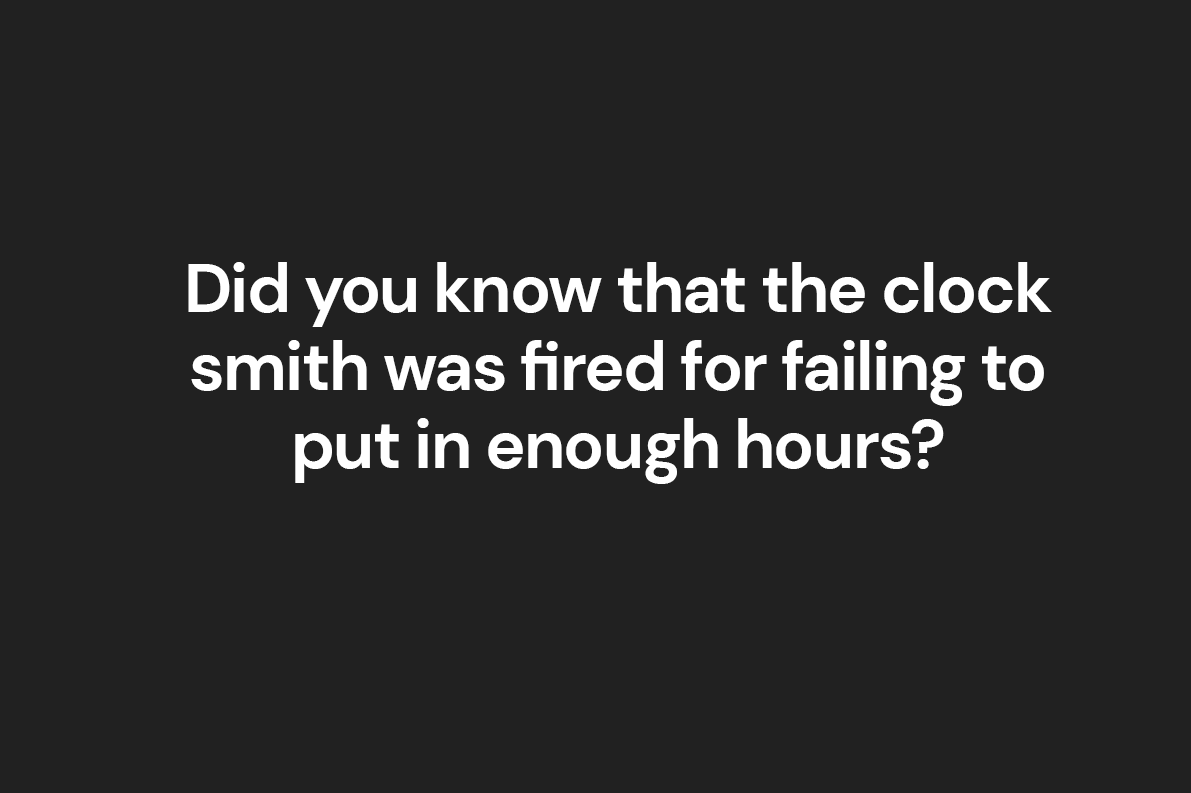 Best Fire Puns
You are my ideal match.
The fire incident at the shoe factory took many soles.
You're lit!
Not a single soul was harmed in the fire incident at the barbershop. You best believe it was a pretty close shave.
Did you know that the clock smith was fired for failing to put in enough hours?
The calendar factory fired him for missing many days.
If only the chicken knew how to egg-xit its coup during a fire.
Your fire puns are awesome! It gas to show a lot about your sense of humor.
The employee got fired for his fiery response.
Holy Smoke! you are hot.
It is no secret that organic mathematicians use natural logs for their fireplace.
Ar-sonal is without a doubt, the hottest soccer league in the game right now.
All these dino-myte caused the prehistoric period to blow up!
He fired me from the firework store regardless of my bright sparkling ideas.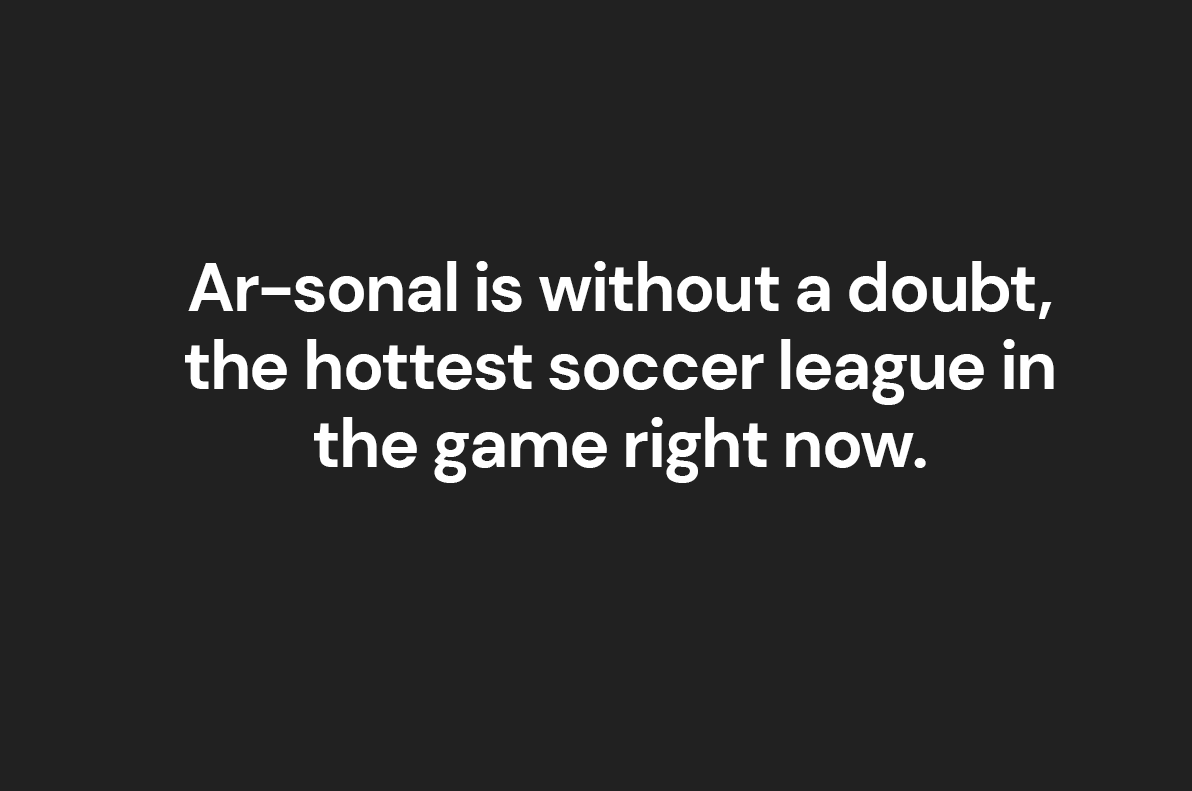 Fire Puns for Instagram Captions
You are my twin flame.
I almost lost my page to a hacker. It was definitely a close coal.
My name is Arson! I love to play with fire.
I want to see s'more of you.
I'm throwing in my 70's playlist. Are you ready? because it's going to be a well-lit disco inferno.
Is it getting hot in here or is it just me?
Santa didn't get me anything for Christmas, but he broke the fireplace instead. I am fuming mad.
She was on fire the moment she met her match!
I don't want to throw my old pants in the fire because I hate burning britches.
It's official, I'm taking fiery self-love steps to newer Fahrenheits by next year.
It's not my problem that I am the perfect match. Everybody finds me hot!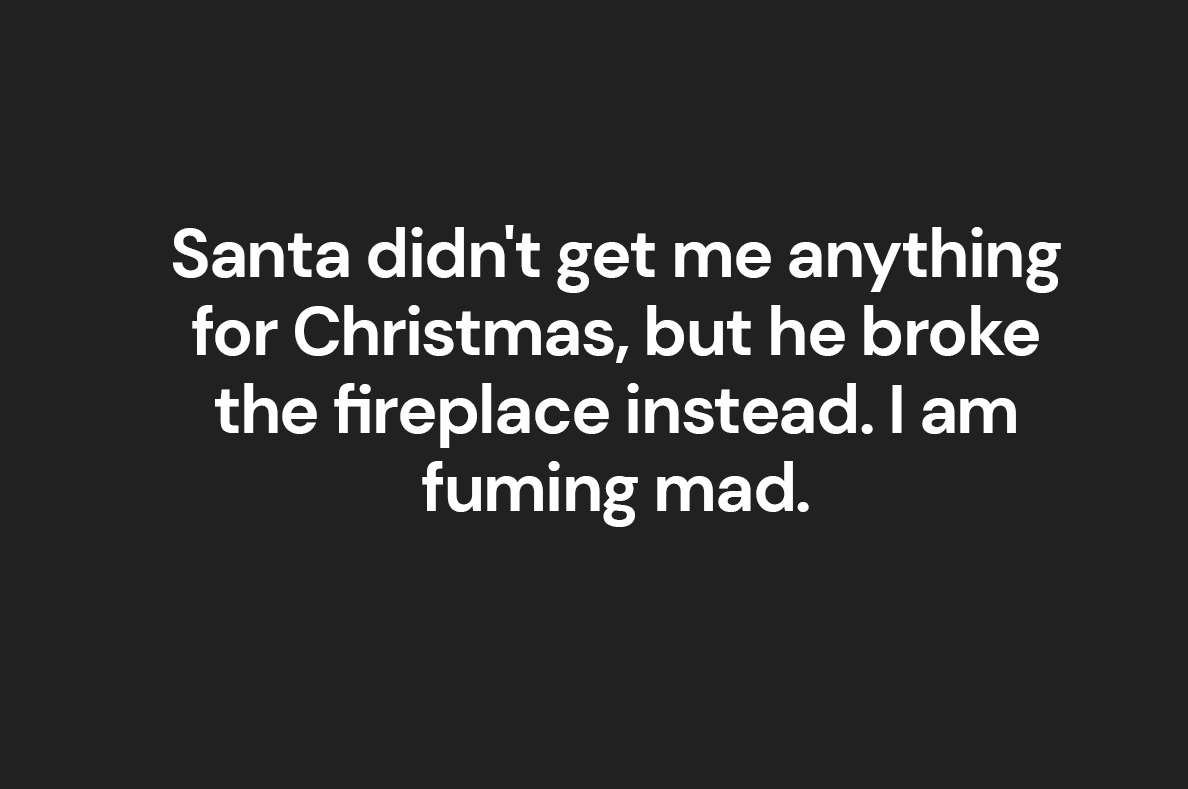 Fire Fighter Puns
Your love extinguishes my pain.
The firefighter needs to save Taylor Swift's new record. It's called "Burning Red."
Caramel blaze is a firefighter's favorite pie.
The rookie firefighters were arguing on the safest way to tackle a house fire. You could say the debate was rather heated.
You are my fire extinguisher; you de-light me.
Someone with a bright spark probably invented fire.
She lost her life to a tragic school fire accident. Her name was Burn-adette.
The two firefighters fought for their lives inside the burning building. It was quite the match!
Firefighters are outdoorsy people since they can't help but respond to wildfire.
You can easily identify the locker of a female firefighter by her 15 different fire boots.
The joke about the burning building didn't go well with the firefighter. He was there.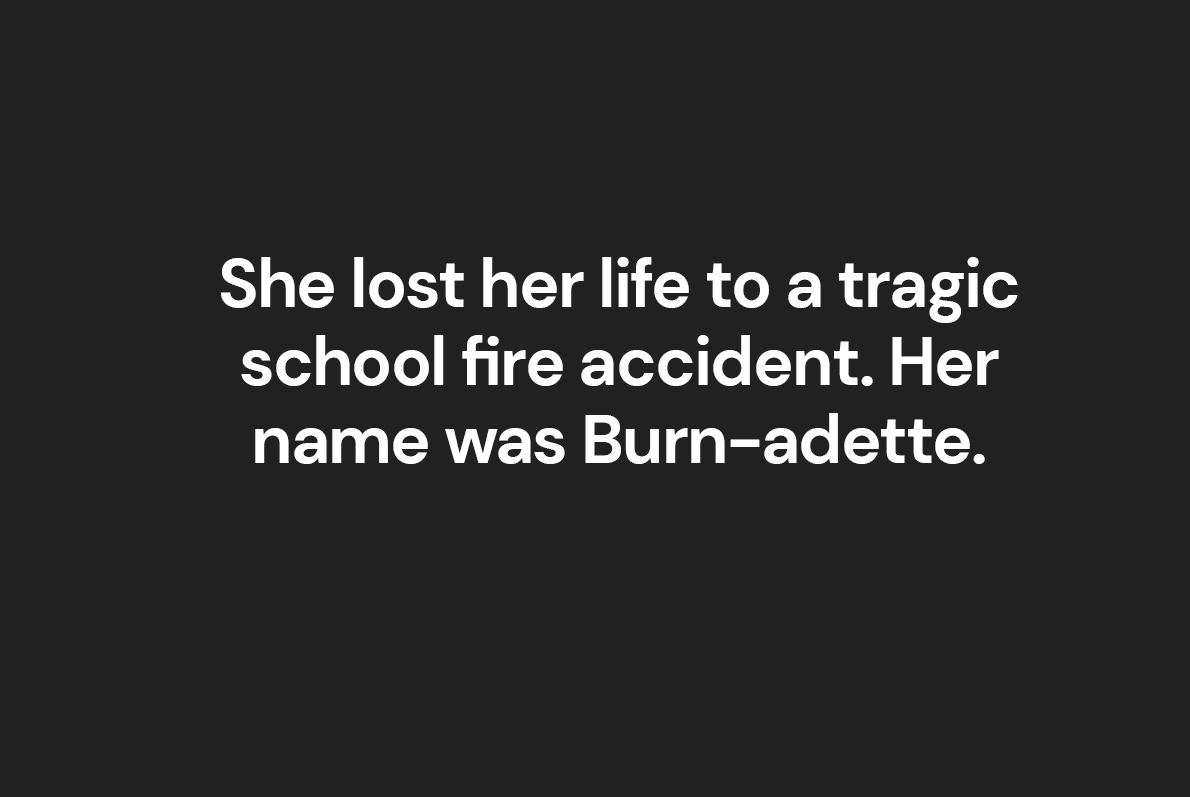 Fire Hydrant Puns
Frogs aren't supposed to park by fire hydrants. They get toad away.
Dogs use fire hydrants not for its H20 but for their K9P.
This fire hydrant is flaemous for saving many lives in this street.
It's safer to have this heated argument near a fire hydrant.
Do you know where fire hydrants hate hanging out? Match.com
Fire Puns About Love
You set my soul on fire.
I'm in lava with you.
Just admit it! we are a fiery match.
It's impossible for me to find a fiery connection online. It's always "no matches found."
Are you looking for someone who's into pyrokinesis like you? Well, you should try your luck in match.com.
The candle and the matchstick were a perfect match.
When it comes to love and war, everything's flare.
This sure-fire method will definitely cause him to fall in love with me.
Hades proved his love for his wife in this thrilling fiery-tale.
Give her a jacket. You don't want her catching a coal.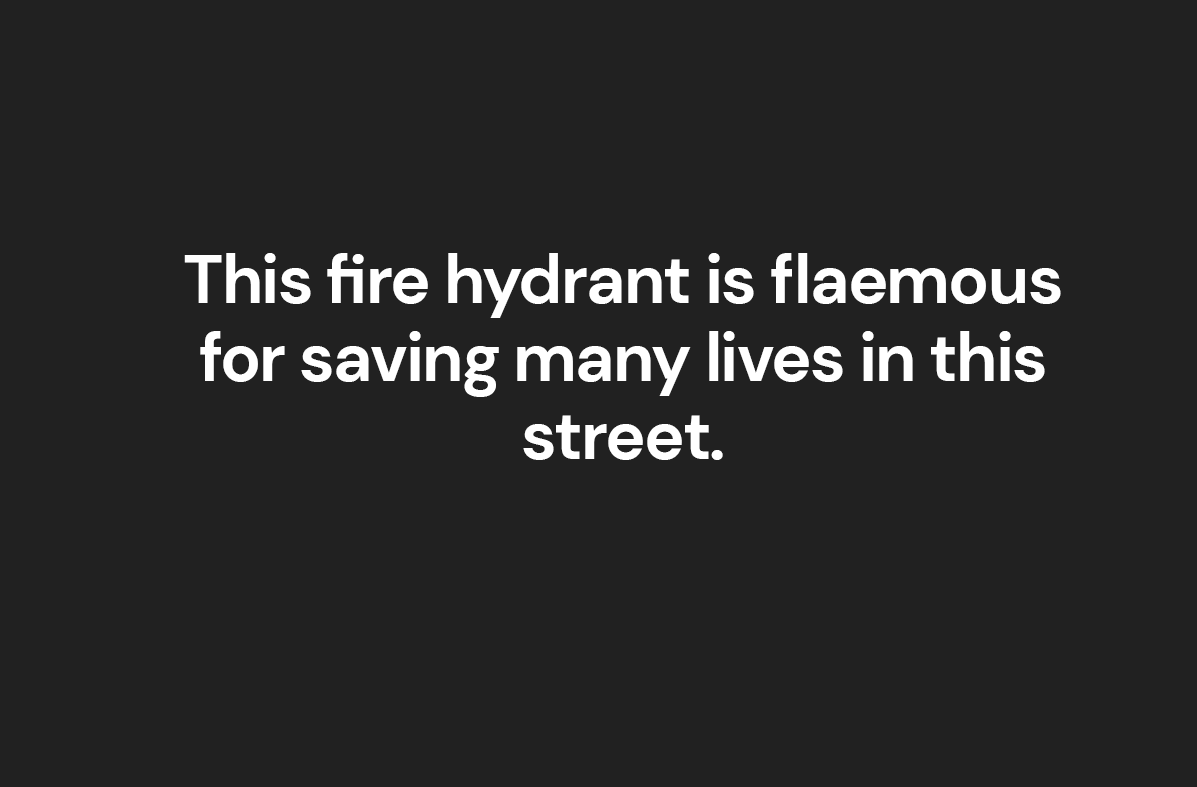 Bad Fire Puns
Hey hottie! Keep firing away.
Stop sleeping like a log, you just might end up in the fireplace.
I can't hug you; you have sideburns.
Say you like me, and I'll be warm. But say you love me, and I'll be on fire.
The fire God belongs in the living hall of flame.
I accidentally started a fire in the kitchen. My mom was blazing mad.
It's summer and I want you to light my flame.
Conclusion
It is always good to stock up on funny fire puns for social gatherings. You can be at a party, campfire, family dinner etc. and these puns will help you be the MVP.
How to tell a funny pun
Here is a simple way to tell a funny pun.
Look for good timing
Timing a pun is what's going to make it great. Are you in a car wash? Think about a pun that has to deal with water. Or on a first date? Try to break the ice and build a connection with a short joke.
Don't take it too seriously
A relaxed and easy going delivery is going to make the pun funny. Some people will enjoy it, while others might not. It's up to them! A good laugh is great medicine.
Memorize a few
Always have a few puns in your back pocket. Look for ideal moments. Remember, timing is everything when it comes to funny jokes!
Don't look to be the center of attention
Telling a funny pun can be a great way for introverted people to come out of their shell and display their personality. Although, it's best to avoid trying to be the center of attention. Avoid telling your pun too loudly. Or trying to interrupt an active conversation just to show off your humor.
Where to use puns
Puns can be a great way to make someone feel good. Use them in the following formats:
On social media captions (Instagram, Snapchat, Facebook, and TikTok).
On thank-you cards, birthday cards, "get well" cards, Valentine's Day cards, and more.
Randomly, when the moment strikes.
Popular Resources
Featured
Concerning a job search, you might receive numerous offers from your recruiters. Before you choose one, you need to assess all the conditions, for which it is vital that you know everything associated with the offered position..
Featured
Answering this question during a job interview requires more than knowing why you are unique as an individual. Yes, the true scientific answer is made up of two main components: your..
Featured
An ice breaker question is a question that's asked from one person to another person in order to act as a conversation starter. It brings a connection...
Featured
Open-ended questions like "What motivates you?" can elicit a deer-in-the-headlights reaction from job candidates if they are unprepared. It's a broad question and can leave the interviewer..
Featured
A lot of interviewers ask this question - how did you hear about this position? This way they can judge you if you are a passive or an active job seeker..
Featured
Writing a thank you note after an interview says a lot about you as a potential employee. Most notably, it says that you care about the opportunities presented..
Featured
Writing the perfect letter of resignation is more of an art than it is a science. And we're going to cover how to master that art form in this full guide..
Featured
Knowing how to end a business note or email is an important skill to develop. It helps portray a sense of confidence, respect and tone to your message..