Bunny Puns (75+ Hare Raising Puns New for 2023)
Looking for the best funny bunny puns? Bunnies are cuteness overload! Floofy fur, twitching nose, a cute short scut (did you know that's what bunny tails are called!) make them so adorable. They bring hoppiness, and laughter, which makes them one of the most loveable and cutest pets.
Funny bunny puns for Easter are popular but there are loads of other humorous jokes about these sweet little creatures. Call them rabbit, hare, or bunny, these unique creatures have found their way into Hollywood movies, books, and in people's hearts. Be it children or adults, who does not love Thumper from Bambi, Bugs Bunny, Roger Rabbit, Peter Rabbit, Winnie-the-Pooh's rabbit friend, or March hare from the classic Alice in Wonderland? The list of celebrity bunny characters is long!
You can add a big dose of hoppyness and quick-witted touch to birthday wishes, Easter wishes, and also your Instagram posts with some funny bunny puns. Let the hoppy expressions about these adorable, affectionate, gentle, calm, and likable creatures make someone smile today!
Here are some chucklesome rabbit puns that give your cards and social media posts a humorous twist!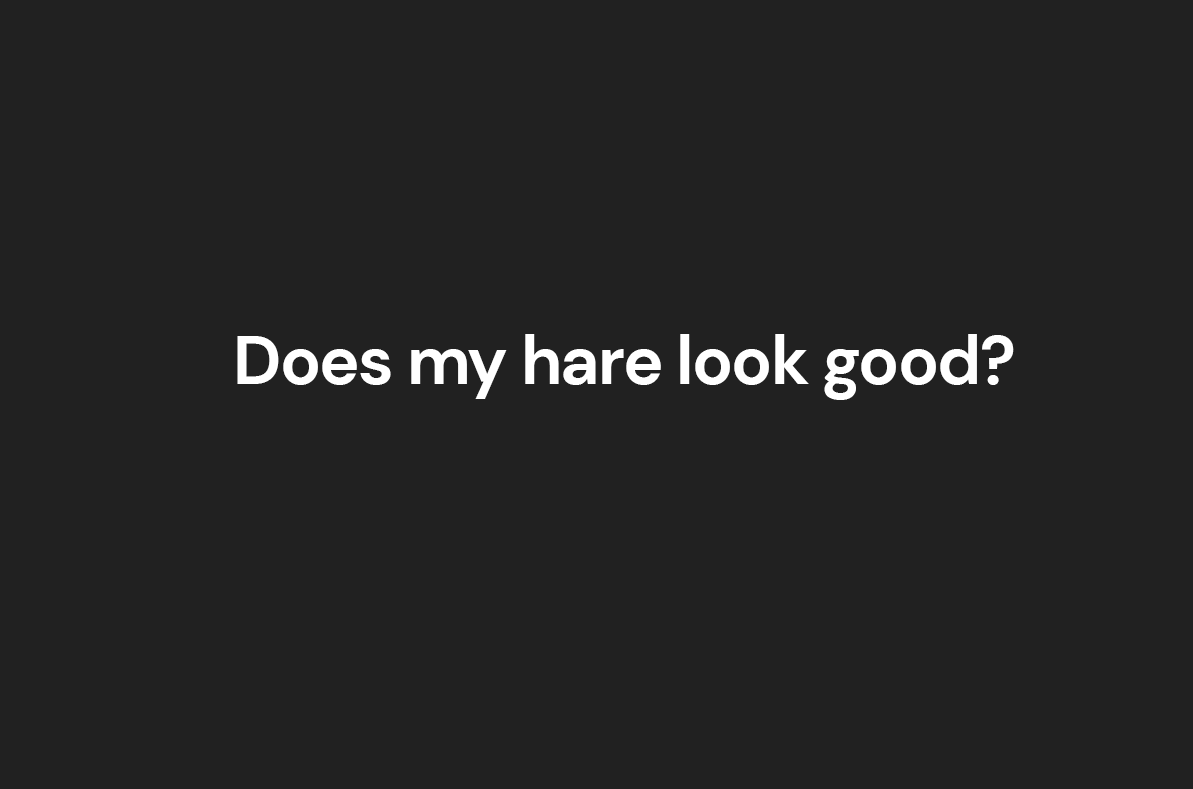 Best bunny puns
Hop you have a wonderful day
Does my hare look good?
I love no bunny but you
Hare today, gone tomorrow
Don't worry, be hoppy.
Don't be angora at me
Buy one & get one furry!
All fur one, one for all
Here's an exciting off-fur
All's hare in love and war
My favorite fruit is - bun-ana
Hopped up for Halloween
Fast and fur-ocious!
The hip-hopper's here!
Everybunny makes mistakes buntimes
Just to say, I'm hare for you
Oh hoppy day!
Hare-ello sweetheart
No bunny compares to you
Fluff around and find out
Keep your hops and wishes alive
Be com-fur-table, feel at home
Today has been fluff (rough)
Attention! Hoppiness overload!
Get well soon and out of the hop-spital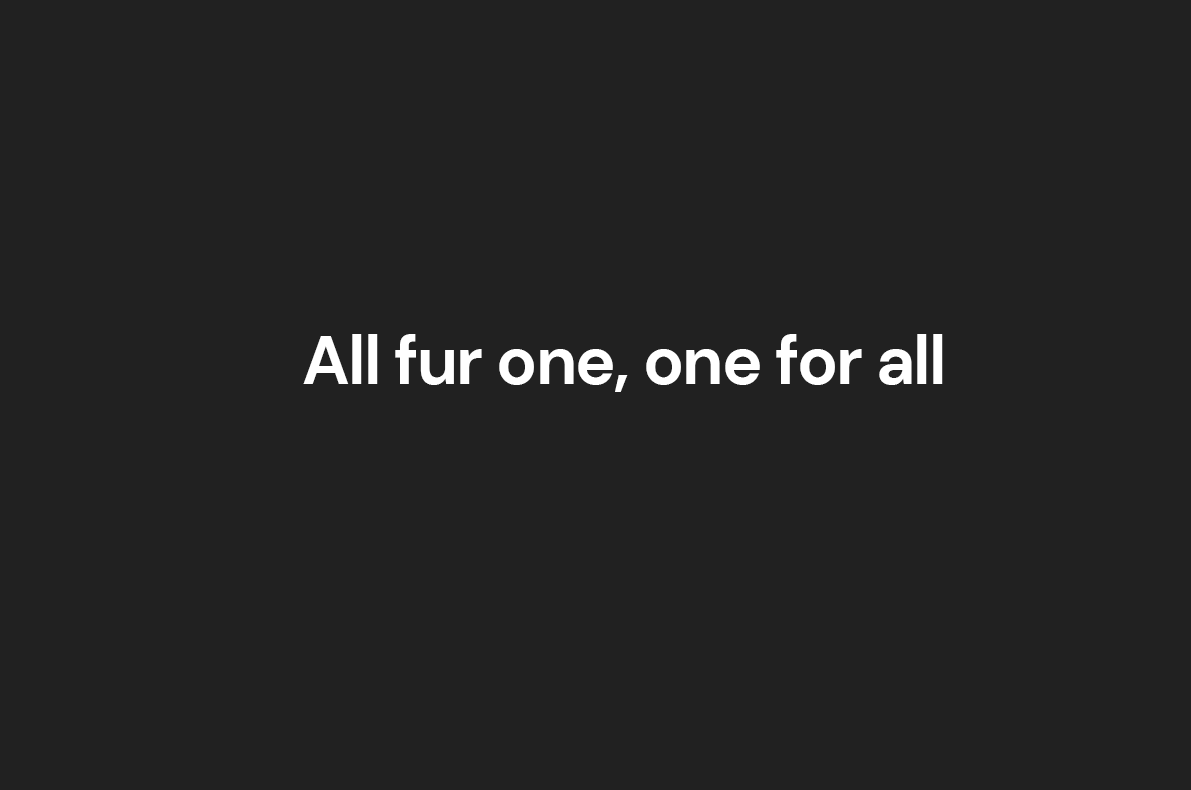 Easter bunny puns
No easter wish is complete without some hilarious bunny puns and egg-cellent messages. Bunnies are connected to Easter as messengers of a goddess. They represent fertility and new life. Make bunny your Easter mascot and wish family and friends rib-tickling bunny expressions. Here are the cutest bunny puns for the hoppy days ahead!
It's Easter, let's hop to it
It's the happiest time of the year!
Carrot believe it's Easter already!
Every bunny's excited for Easter
All ears for Easter
Don't carrot about how many chocolate bunnies you eat for Easter.
Easter puns are very bunny
Every bunny loves Easter
Hop on Easter and go on the egg hunt
What's your favorite music on Easter? Is it hip hop?
My Easter puns are very bunny
Hippity-hoppity Easter
Hoppy Easter to some-bunny special
I carrot wait for Easter
Have a hopping good Easter
Have a hoppy and egg-citing Easter
Easter (east or) west, bunnies are the best!
Best time to look for chicks. Happy Easter!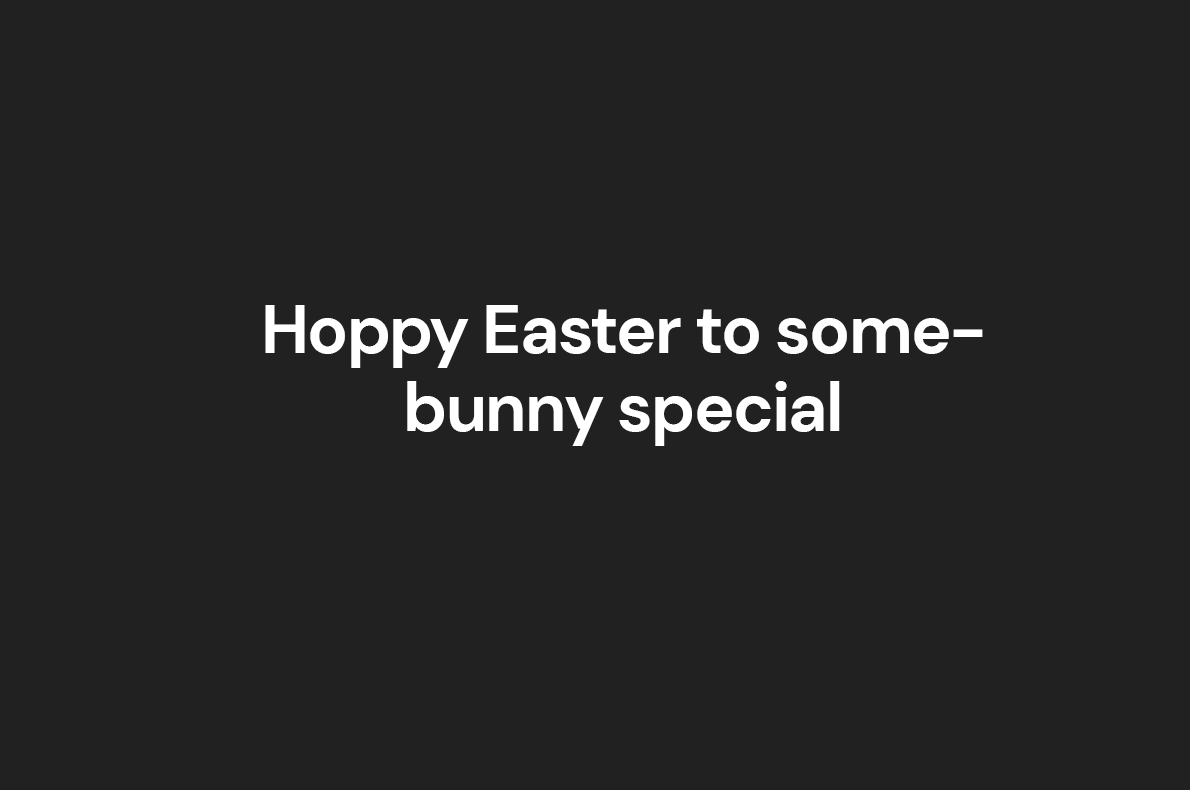 Birthday puns about bunnies
Give those birthday wishes a hilarious punch some bunny funny expressions.
Thanks fur coming to my birthday party
Some bunny's turning 2 (age) today!
Be hoppy! It's your birthday
Have a bun dance for fun! Hoppy birthday
Have a bun-derful birthday
This date sounds fur-miliar? It's your birthday!
Cute bunny puns
Furry hugs here!
Some bunny is thinking of you
I have got a hutch on you
I'm fur-ever yours
You're some-pawdy special
I am fur-tunate to have you
Wish you a happy anni-fur-sary
Hoppy to see you
Don't worry be hoppy
Somebunny cuddly
Bunny, I'm home
Sunny bunny
 Got some secrets to share, do you want to hare it?
Life is about hare-ing (sharing)
Bun-dle of joy
You are my bun-shine
Extremely fur-tunate to have you in my life
The king and the queen lived hoppily ever after
Funny bunny puns
Bon a-pet-treat
Carrot get enough of you
Don't need in-fur-mation to love you
Paw-ssionate about love
Anything is paw-ssible in love
Hoppy holidays
Stay paw-sitive no matter what
You make me hopping mad
I love you fur real
Anybunny home?
You jokes are a little bit bunny
My favorite jumper
Paw-don me I'm late
I've got the bunny paw-er
What a hare-raising tail
Hop 'til ya drop
You are a funny bunny
Bunny puns for Instagram
It's a good hare day.
He's some bunny I used to know
A friend who's all ears
Some hop stuff!
You are simply ear-resistible.
Every bunny was kung fu fighting
I got some bunny to love
Hopping to success
You may not carrot all about me, but I think you're ear-resistible.
Can anybunny find me? 
This is my hoppy place
Working on my buns
I'm the bun and only
Thank you fur reading
My fur-st love
Furry-eyed dreamer
Fur-petual (Perpetual) planner
Feeling fur-bulous
A 14 carrot ring 
My mood today? I'm hoppy as can be!
We are going on a hareplane
A hop-timist by nature - that's me!
In the hair-force now!
Got to take a hare-cut
Dreaming of becoming a million-hare!
Hug somebunny today
That's my - need a hare-cut look!
How to tell a funny bunny pun
Here is a simple way to tell a funny pun.
Look for good timing
Timing a pun is what's going to make it great. Are you in a car wash? Think about a pun that has to deal with water. Or on a first date? Try to break the ice and build a connection with a short joke.
Don't take it too seriously
A relaxed and easy going delivery is going to make the pun funny. Some people will enjoy it, while others might not. It's up to them! A good laugh is great medicine.
Memorize a few
Always have a few puns in your back pocket. Look for ideal moments. Remember, timing is everything when it comes to funny jokes!
Don't look to be the center of attention
Telling a funny pun can be a great way for introverted people to come out of their shell and display their personality. Although, it's best to avoid trying to be the center of attention. Avoid telling your pun too loudly. Or trying to interrupt an active conversation just to show off your humor.
Where to use bunny puns
Puns can be a great way to make someone feel good. Use them in the following formats:
On social media captions (Instagram, Snapchat, Facebook, and TikTok).
On thank-you cards, birthday cards, "get well" cards, Valentine's Day cards, and more.
Randomly, when the moment strikes.
Related puns
Popular Resources
Featured
Concerning a job search, you might receive numerous offers from your recruiters. Before you choose one, you need to assess all the conditions, for which it is vital that you know everything associated with the offered position..
Featured
Answering this question during a job interview requires more than knowing why you are unique as an individual. Yes, the true scientific answer is made up of two main components: your..
Featured
An ice breaker question is a question that's asked from one person to another person in order to act as a conversation starter. It brings a connection...
Featured
Open-ended questions like "What motivates you?" can elicit a deer-in-the-headlights reaction from job candidates if they are unprepared. It's a broad question and can leave the interviewer..
Featured
A lot of interviewers ask this question - how did you hear about this position? This way they can judge you if you are a passive or an active job seeker..
Featured
Writing a thank you note after an interview says a lot about you as a potential employee. Most notably, it says that you care about the opportunities presented..
Featured
Writing the perfect letter of resignation is more of an art than it is a science. And we're going to cover how to master that art form in this full guide..
Featured
Knowing how to end a business note or email is an important skill to develop. It helps portray a sense of confidence, respect and tone to your message..