Cat Puns (120+ Furr-iously Seriously Funny for 2023)
Do you love cats? Do you love puns? If so, this post is for you! We've collected some of the best cat puns out there to make you laugh your whiskers off. Whether you're a cat lover or just looking for a good chuckle, these jokes will leave you meowing with delight.
So without further ado, let's get started with the funniest cat puns around!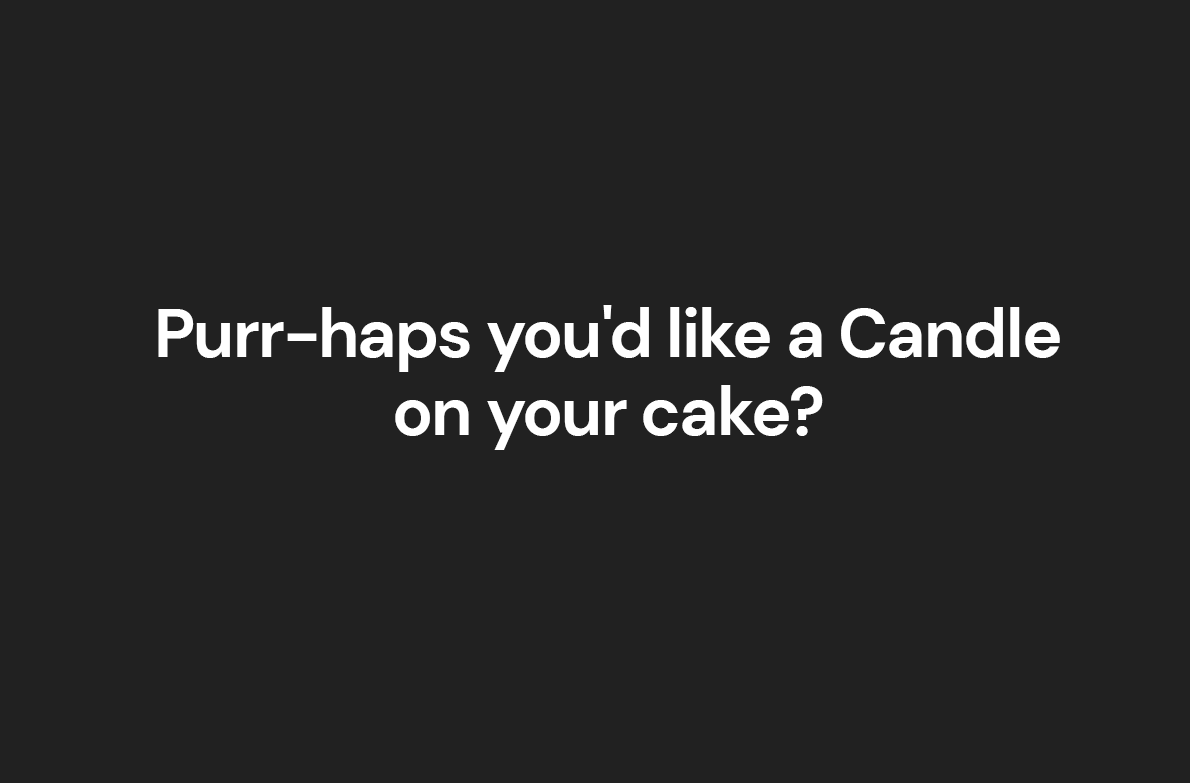 Birthday cat puns
Happiest Purr-Day 
Have a Purr-Fect Day
Happy birthday my Best Fur-End 
Purr-haps you'd like a Candle on your cake? 
I never Furr-got your birthday!
Here's a purr-fect gift for you!
Paw-some birthday!
You're one in a million… or twelve in a litter!
A year older, a year wiser… and cuter!
I'm glad you're not an actual cat… that would be one more year you'd have to stay inside!
Pooping on your birthday cake would be considered bad manners…!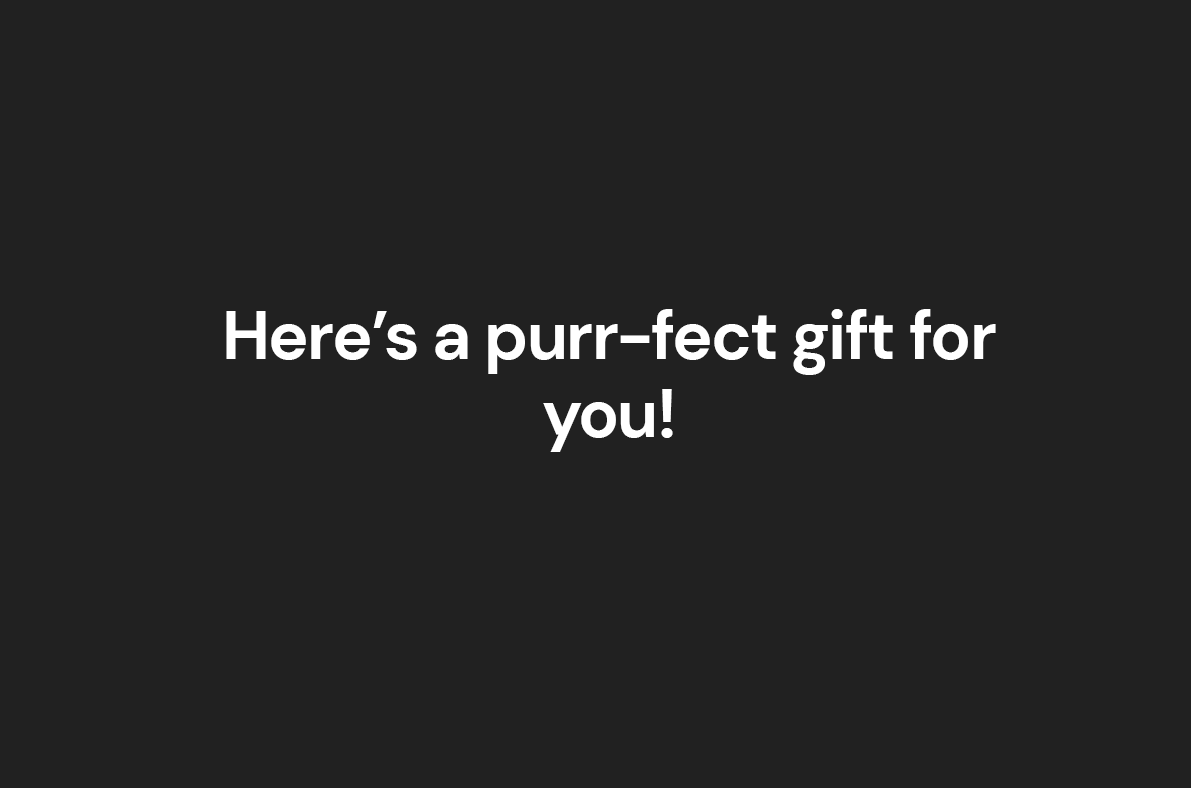 Funny cat puns
I'm feline good.
That's a purr-fect pun.
You're such a cat-ty person.
I'm not feline myself today.
I've been having a ruff day.
Let's get this pawty started! 
I'm so sorry, I cat-napologize.
 I'm feline fine, thanks for asking.
I'm such a night owl, I must be part of the nocturnal family.
You're looking sharp! 
Who let the cats out? 
I'm starting to feel animalistic.
I'm feeling so cat-tastic today!
I'm such a little kitty cat.
You're such a big fatcat.
I'm feline like a million bucks!
What do you call a cat with a little bit of coffee? A premature purr-son.
Are you fur-real?
I'm sorry, I didn't mean to be so catty!
How does a cat balance on a tree limb? By being a good pointe-er.
How do you make a cat drink more water? Add mice cubes!
Let's get this paw-ty started!
You're such a cat-astrophe!
Oh, stop mewing!
 I'm in the feline of a good mood today!
I'm having a hissy fit!
Halloween cat puns
I'll be feline good after a nap.
You're such a pain in the neck... or should I say, paw?
I'm not kitten around.
Are you feline me right meow?
Happy meowloween
What did the black cat have for breakfast this morning? Mice Crispies!
What is the favorite color of a black cat? Purrrrrrr-ple!
Which of your animals should you terrify on Halloween? Scare-de-cat.
Christmas cat puns
What do you call a cat that gets lots of presents on Christmas? Spoiled rotten!
Santa Claws
Meow-ry Christmas
Merry Cat-mas
Open your purr-sents
Christmas feline
Under the Meow-stletoe
Ready to hear some Christmas Tails?
It's time for meow-st great time of the year!
With my favorite cat, I'll have a pawsh Christmas.
All I want fur Christmas is you
I'm so fur-tunate to have this little guy by my side on Christmas day. Merry Catmas!
The cat didn't like the new soft toy he got for Christmas because it was not up to scratch.
What is the name of Santa's cat? Santa Claws.
Valentine's Day cat puns
You're the cat's meow!
You make my heart purr!
We have a paws-itively special connection!
I'm feline good when I'm with you!
I could be your purr-fect match!
You're the cat's pajamas!
 I'm a bit of a scaredy-cat when it comes to Valentine's Day.
I love you, meow & fur-ever!
I'm feline love between you and I.
I like your cattitude!
You're really purretty
You're such a catty person!
Dog and cat puns
I woof you!
I'm having a pretty ruff day.
You must be kitten me right now.
Whatevfur.
Are you my doggleganger?
Excuse my interrufftion.
Bone Appétit, my friend!
Heyy, howl you doin'?
I'm paws-itively happy!
Oh, paw-lease, that's not true!
Stop hounding me!
This is a case where you're barking up the wrong tree.
What do you call a dog that can do math? A binary search dog.
Dog gone it!
That's one dogged individual!
You're just a couple of mutts!
He's a little short, but he's all right...he's a Dachshund.
Black cat puns
What do you call a black cat that's lost its tail? A bob-tailed cat!
Why don't black cats like to go out at night? Because they're afraid of the dark!  
How do you make a black cat white? Paint it with milk!
What is the favorite song of a black cat? 3 blind mice
What kind of cats do well in bowling alleys? Black alley cats, of course!
When it comes to meowsical ability, black cats have the market cornered. 
When is it considered bad luck to see the black cat? When you're a mouse.
So there you go fur-iends, our list of the funniest cat puns to help make your day a little brighter. As with all things in life, cats provide us with plenty of opportunities for humor – even when it is something as mundane as words. We hope you enjoyed these jokes and that they provided you with a good laugh. What's your favorite cat pun?
How to tell a funny cat pun
Here is a simple way to tell a funny pun.
Look for good timing
Timing a pun is what's going to make it great. Are you in a car wash? Think about a pun that has to deal with water. Or on a first date? Try to break the ice and build a connection with a short joke.
Don't take it too seriously
A relaxed and easy going delivery is going to make the pun funny. Some people will enjoy it, while others might not. It's up to them! A good laugh is great medicine.
Memorize a few
Always have a few puns in your back pocket. Look for ideal moments. Remember, timing is everything when it comes to funny jokes!
Don't look to be the center of attention
Telling a funny pun can be a great way for introverted people to come out of their shell and display their personality. Although, it's best to avoid trying to be the center of attention. Avoid telling your pun too loudly. Or trying to interrupt an active conversation just to show off your humor.
Where to use funny cat puns
Puns can be a great way to make someone feel good. Use them in the following formats:
On social media captions (Instagram, Snapchat, Facebook, and TikTok).
On thank-you cards, birthday cards, "get well" cards, Valentine's Day cards, and more.
Randomly, when the moment strikes.
Related puns
Popular Resources
Featured
Concerning a job search, you might receive numerous offers from your recruiters. Before you choose one, you need to assess all the conditions, for which it is vital that you know everything associated with the offered position..
Featured
Answering this question during a job interview requires more than knowing why you are unique as an individual. Yes, the true scientific answer is made up of two main components: your..
Featured
An ice breaker question is a question that's asked from one person to another person in order to act as a conversation starter. It brings a connection...
Featured
Open-ended questions like "What motivates you?" can elicit a deer-in-the-headlights reaction from job candidates if they are unprepared. It's a broad question and can leave the interviewer..
Featured
A lot of interviewers ask this question - how did you hear about this position? This way they can judge you if you are a passive or an active job seeker..
Featured
Writing a thank you note after an interview says a lot about you as a potential employee. Most notably, it says that you care about the opportunities presented..
Featured
Writing the perfect letter of resignation is more of an art than it is a science. And we're going to cover how to master that art form in this full guide..
Featured
Knowing how to end a business note or email is an important skill to develop. It helps portray a sense of confidence, respect and tone to your message..