IYKYK Meaning - Uses, History, Definition, Examples (2022)
What is the meaning of IYKYK? Does it mean I'm Youthful Knowing You're Kind? Does it mean something offensive? When someone texts you this acronym, it can be challenging to decipher what it means.
Learn what IYKYK stands for in this guide.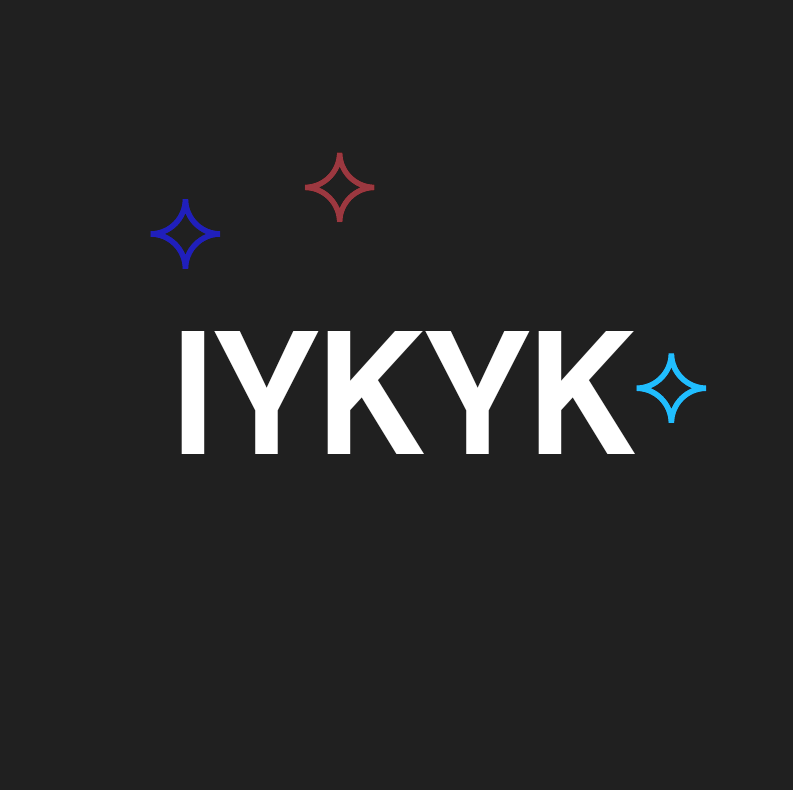 IYKYK meaning and definition
"IYKYK" means "If You Know, You Know." Which is a reference to being knowledgeable about a select group of information. Usually, with secretive or "elite" knowledge of a subject matter that most people wouldn't understand.
For example, "IYKYK" would refer to someone having a "hack" that they knew about when visiting McDonald's. The "hack" could be getting a free Happy Meal. Someone might post on the internet suggesting, "IYKYK."
The "IYKYK" acronym typically refers to some type of inside joke that could be understood by larger groups of people. The style of social media posts typically spark envy or jealousy as a visceral reaction.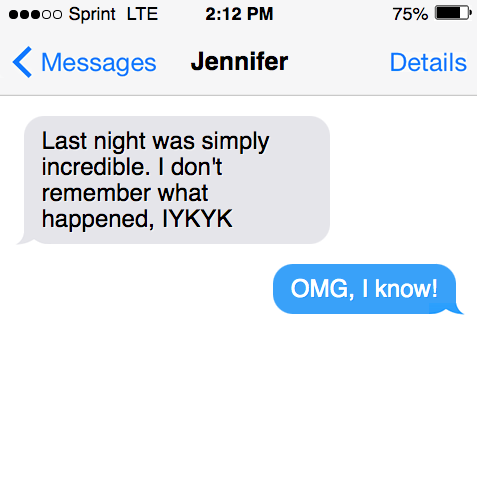 History of IYKYK
IYKYK became famous thanks to Reddit and their sub groups using the term. Urban Dictionary dates the usage of the acronym all the way back to 2016. The term has grown in large popularity amongst internet slang for it's simple to understand definition. In fact, many TikTok, Instagram, and Snapchat users have decided to turn the acronym into a hashtag in order to share their elite posts with others.
Google Trends reports that this term has gotten use all the way back to 2004. But peaked in terms of popularity most recently in June of 2022. Previously, the term peaked in popularity one year prior. The acronym is growing in popularity and continuing its internet trend. This could be caused by the hashtag getting use on all social media posts and platforms.
The American rapper Pusha T recently used the acronym for a song published in 2018.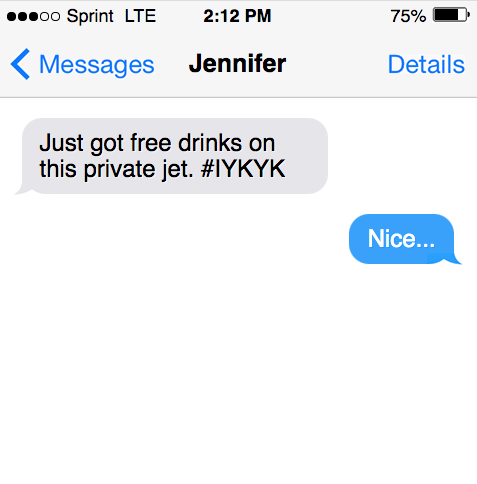 Examples of IYKYK getting used in text messages
Here are examples of how "IYKYK" could get used on Twitter, Snapchat, TikTok, or directly in a text conversation:
Example one
Friend 1: "Last night was crazy, we had copious amounts of fun and I don't know if I'll ever be able to forget what happened. IYKYK."
Friend 2: "Wow, thanks for the invite, I appreciate it!"
In this example, the first friend is using "IYKYK" to brag to their friend. And create envy or jealousy about a party and event that occurred the night before. Suggesting that the other friend would never be able to join in that party.
Example two
Friend 1: "I just put baking soda into my washing machine, IYKYK!"
Friend 2: "I know, right? That's an incredible hack. My clothes always came out so clean after that."
This second example shows that the friends are discussing a "hack" or a secret trick that allows them to wash their clothing better, using baking soda. They are using "IYKYK" as a reference to the secret that improves their lives.
Example three
Friend 1: "#IYKYK, we are heading to Paris to spend the night."
Friend 2: "How did you get this rich?!"
Finally, this last example shows a friend who could be using the #IYKYK hashtag to share a social media update that could cause jealousy.
Similar short forms and abbreviations
Here are other similar short forms and abbreviations that could get used in a conversation:
IYW: "IYW" stands for "If You Wish" or "If You Want." This refers to someone who has a better understanding of a subject matter than the other friends or person. And is stepping back in order to allow the other people to "catch up."
Common FAQs
Questions and answers about this internet slang.
Where can I use IYKYK?
Some decide to use it on their Instagram stories, even when they have a private account. Using it on a more private feed, like on a private accounts Instagram stories, typically refers to someone wanting their friends to feel jealousy.
"IYKYK" can get used in text messages, social media posts, and hashtags.
What does IYKYK mean on Tinder?
"IYKYK" could get used on Tinder to start conversations. Or to get used as a pickup line. For example, "The best diamonds are found in Africa. IYKYK!"
These types of uses could be used to try and allure someone into a conversation or dialogue as a type of conversation starter.
What does IYKYK mean on Snapchat?
"IYKYK" on Snapchat refers to the internet slang term, "If You Know, You Know." This indicates a type of secret or elite experience or knowledge that would otherwise cause people to feel envy or jealousy.
What does it mean if someone says IYKYK in a direct message?
Similar to how the message gets used on social media, if someone is sending you a direct message using the phrase or acronym, "IKYK," they are referring to someone that not everyone will know about. Or a secret that only specific audiences will comprehend. It stands for "If You Know, You Know."
Why do people use "IYKYK" on Twitter, an Instagram Story, or other social media platforms?
A person might use the hashtag or acronym on a public platform to spark envy or jealousy as their desired reaction from the viewer. A great example of this could be someone sharing a secret about how to get free champagne on a private jet.
The reference is similar to when someone shares inside jokes. Select groups of people will be able to relate to the content more than others.
This abbreviation is commonly used in videos, pictures, and other media to explain something that only they know about.
Short form and slang guides
Other short form and slang guides to help understand acronyms used by friends:
Popular Resources
Featured
Concerning a job search, you might receive numerous offers from your recruiters. Before you choose one, you need to assess all the conditions, for which it is vital that you know everything associated with the offered position..
Featured
Answering this question during a job interview requires more than knowing why you are unique as an individual. Yes, the true scientific answer is made up of two main components: your..
Featured
An ice breaker question is a question that's asked from one person to another person in order to act as a conversation starter. It brings a connection...
Featured
Open-ended questions like "What motivates you?" can elicit a deer-in-the-headlights reaction from job candidates if they are unprepared. It's a broad question and can leave the interviewer..
Featured
A lot of interviewers ask this question - how did you hear about this position? This way they can judge you if you are a passive or an active job seeker..
Featured
Writing a thank you note after an interview says a lot about you as a potential employee. Most notably, it says that you care about the opportunities presented..
Featured
Writing the perfect letter of resignation is more of an art than it is a science. And we're going to cover how to master that art form in this full guide..
Featured
Knowing how to end a business note or email is an important skill to develop. It helps portray a sense of confidence, respect and tone to your message..