What Does "NWT" Mean? NWT Definition and Uses (2022)
What does NWT mean? Does it mean New With Tags? Does it mean Not Worth Texting? Does it mean Now With Two? When someone sends a text message with the abbreviation "NWT," it can be confusing to understand what they're trying to communicate.
Learn what "NWT" stands for in this short guide.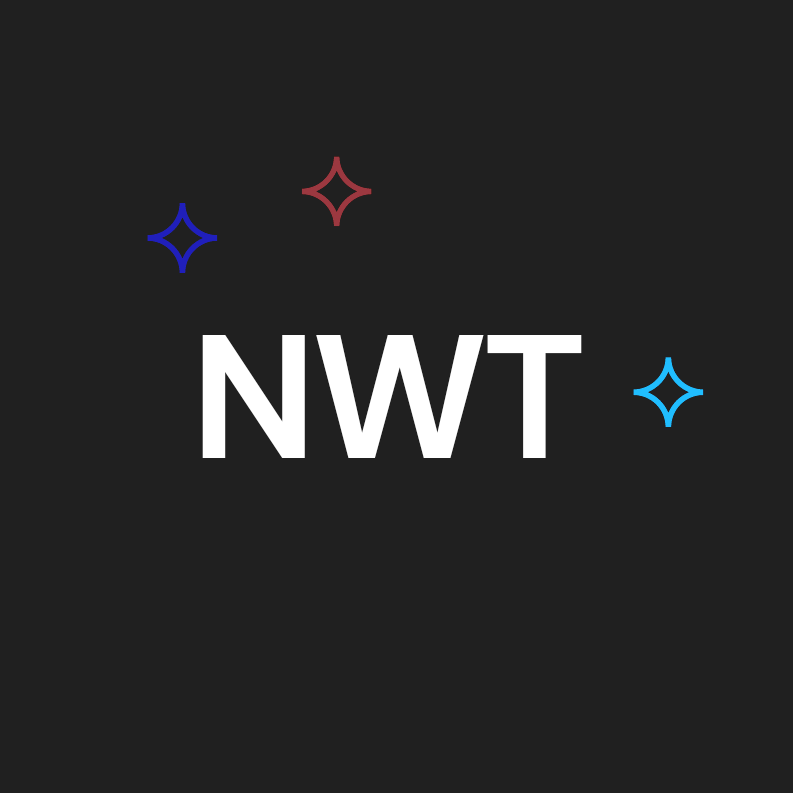 "NWT" meaning and definition
"NWT" stands for "New With Tags," although in some other situations someone could say "NWT" when they want to say, "Not Worth Texting."
In order to understand how "NWT" is getting used, it's important to look at the conversation and context as a whole.
For example, if someone is speaking about clothing, shoes, or other material possessions—then they are most likely suggesting "NWT" stands for "New With Tags."
Secondarily, if the context of the conversation is about aggravation or annoyance, then "NWT" could stand for, "Not Worth Texting."
Lastly, the less common use of the "NWT" acronym is, "Normal Wear and Tear." One more, referred to in titles of resale items when shopping online.
History of "NWT"
"NWT" in the "Not Worth Texting" connotation dates all the way back to 2003, according to Urban Dictionary. And Google Trends shows that the term goes back further than 2004. It has gained popularity in use due to more users of the internet buying and selling clothing online. It is a popular acronym to use on eBay, Etsy, Poshmark, or other third party selling websites.
The acronym "NWT" became popular on eBay as sellers were restricted to certain lengths of their titles for sold items. As more sellers began to flock to eBay, individuals had to find ways to compete against others.
Example of "NWT" getting used (conversation and on Poshmark)
Here are examples where "NWT" could get used:
Example one
Poshmark Seller: "Like new condition of this T-shirt, NWT"
In this example, a Poshmark, eBay, or other third-party seller could use the "NWT" abbreviation in the title of the item they are selling. They are suggesting that the item is, "New With Tags."
Example two
Friend 1: "Jeeze, you really are getting me upset right now. NWT!"
Friend 2: "OK, fine, then don't text me until you can figure out what you want to do."
This second example shows two friends having a discussion. And the first friend showing aggravation toward the other. In this example they are using "NWT" to mean, "Not Worth Texting."
Examples of use in resale titles
Blue Abercrombie Shirt, NWT in box
American Eagle button-up, NWT still
Similar short forms and acronyms
Other common short forms and acronyms used on resale websites:
NWOT: Which stands for, "New Without Tags," meaning that the item is new but it no longer contains original retail tags on the clothing.
NIP: Standing for, "New In Package," meaning that is has not been opened yet. It comes in the original package that the retail store sent the item in.
NOOP: Meaning, "New Out of Package," or that the item is new. And may or may not contain the original retail tags. And is currently out of the original packaging.
Short form and slang guides
Other short form and slang guides to help understand acronyms used by friends:
Popular Resources
Featured
Concerning a job search, you might receive numerous offers from your recruiters. Before you choose one, you need to assess all the conditions, for which it is vital that you know everything associated with the offered position..
Featured
Answering this question during a job interview requires more than knowing why you are unique as an individual. Yes, the true scientific answer is made up of two main components: your..
Featured
An ice breaker question is a question that's asked from one person to another person in order to act as a conversation starter. It brings a connection...
Featured
Open-ended questions like "What motivates you?" can elicit a deer-in-the-headlights reaction from job candidates if they are unprepared. It's a broad question and can leave the interviewer..
Featured
A lot of interviewers ask this question - how did you hear about this position? This way they can judge you if you are a passive or an active job seeker..
Featured
Writing a thank you note after an interview says a lot about you as a potential employee. Most notably, it says that you care about the opportunities presented..
Featured
Writing the perfect letter of resignation is more of an art than it is a science. And we're going to cover how to master that art form in this full guide..
Featured
Knowing how to end a business note or email is an important skill to develop. It helps portray a sense of confidence, respect and tone to your message..