What Does "ETA" Mean? Definition and Example Use (2022)
What does ETA mean? Does it mean Eat Tomorrow Again? Does it mean something inappropriate? Should I use it while at work? If you've received a message with the acronym "ETA," it can be confusing to understand the full meaning.
Learn what "ETA" means in this short guide...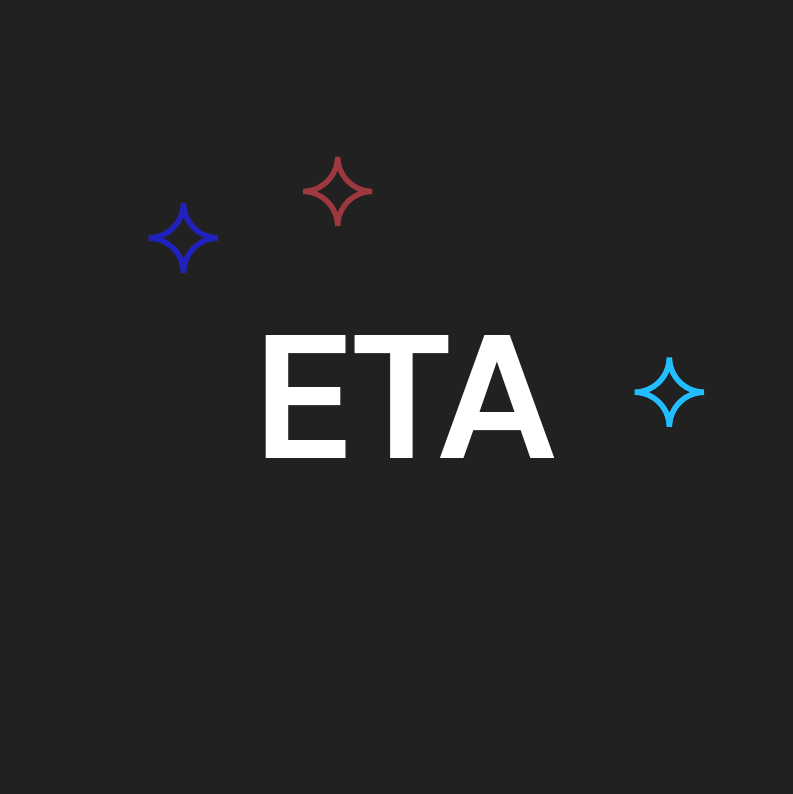 "ETA" definition and meaning
"ETA" simply means, "Estimated Time of Arrival." The abbreviation was first used in the airline industry. For example, when the flight was arriving soon, it would say "ETA" and then have the estimated time of arrival.
For example, "Our ETA is around 5pm tonight."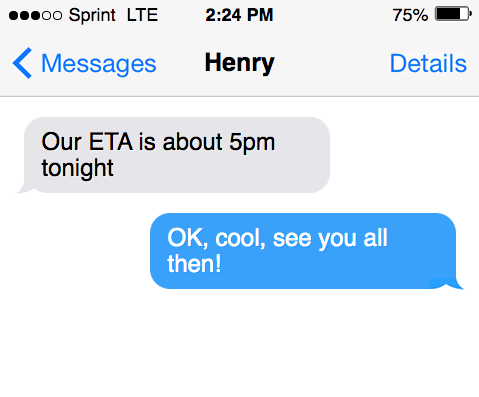 History of "ETA"
The origin of "ETA" is primarily from the airline industry. Urban Dictionary dates the use of the abbreviation as an internet slang term back to 2006. While "ETA" is more literal than other internet slang terms, it is still confusing for those who are receiving it in a text message for the first time.
Other definitions and meanings
Edited to add (less common)
Estimated time approximately (far less common)
The seventh letter of the Greek alphabet (not typically used in text conversations)
Electric Travel Authority (Australia)
Other historical references
Greek origin: Greek ēta of Phoenician origin Hebrew ḥêt heth
"Euskadi Ta Akatasuna", or Eta (pronounced "eh-ta"). A paramilitary organization based in northern Spain which uses terrorism to push for Basque independence.
Examples of "ETA" getting used in a text message
Here are examples of the acronym "ETA" getting used in text message conversations:
Example one
Friend 1: "Hey, what's your ETA?"
Friend 2: "Probably around 6pm tonight!"
In this example, the first friend is asking the other friend when they are going to arrive. They can use the letter acronym in a sentence or question.
Example two
Friend 1: "Hey, dropping you a text message to know we are driving tonight. Our ETA is about 6 hours."
Friend 2: "Okay, thank you for letting me know."
This second example shows a friend using the abbreviation "ETA" as a way of saving time in keystrokes and from having to type out the entire phrase, "estimated time of arrival."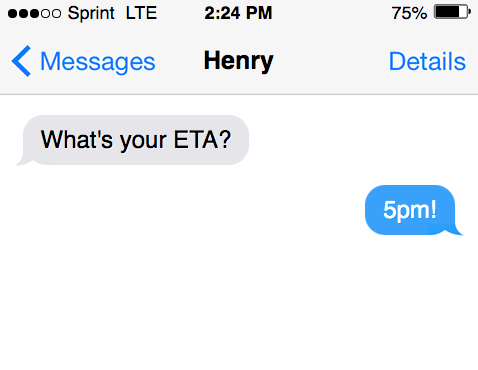 Similar short forms and abbreviations
Here are other similar short forms related to "ETA":
TAT: Which stands for, "Turn Around Time." Turnaround time refers to the amount of time a project, task, or initiative could take to complete.
Common FAQ's
Questions from those using "ETA" in conversations:
Is ETA or TAT used in corporate America?
Yes. Both of these abbreviations are commonly used in a business setting. And are appropriate to use amongst teams. For example, using the acronym in a Slack message or Microsoft teams message.
Short form and slang guides
Other short form and slang guides to help understand acronyms used by friends:
Popular Resources
Featured
Concerning a job search, you might receive numerous offers from your recruiters. Before you choose one, you need to assess all the conditions, for which it is vital that you know everything associated with the offered position..
Featured
Answering this question during a job interview requires more than knowing why you are unique as an individual. Yes, the true scientific answer is made up of two main components: your..
Featured
An ice breaker question is a question that's asked from one person to another person in order to act as a conversation starter. It brings a connection...
Featured
Open-ended questions like "What motivates you?" can elicit a deer-in-the-headlights reaction from job candidates if they are unprepared. It's a broad question and can leave the interviewer..
Featured
A lot of interviewers ask this question - how did you hear about this position? This way they can judge you if you are a passive or an active job seeker..
Featured
Writing a thank you note after an interview says a lot about you as a potential employee. Most notably, it says that you care about the opportunities presented..
Featured
Writing the perfect letter of resignation is more of an art than it is a science. And we're going to cover how to master that art form in this full guide..
Featured
Knowing how to end a business note or email is an important skill to develop. It helps portray a sense of confidence, respect and tone to your message..