What does "BBL" Mean? TikTok and Internet Slang Definition (2022)
What does BBL mean? Does it mean Brazilian Butt Lift? Or does it mean Be Back Later? This acronym has undergone a change in meaning in recent years. When the abbreviation "BBL" is used, it's hard to understand the full meaning in order to comprehend the sentence or communication.
Learn what "BBL" means in this short guide...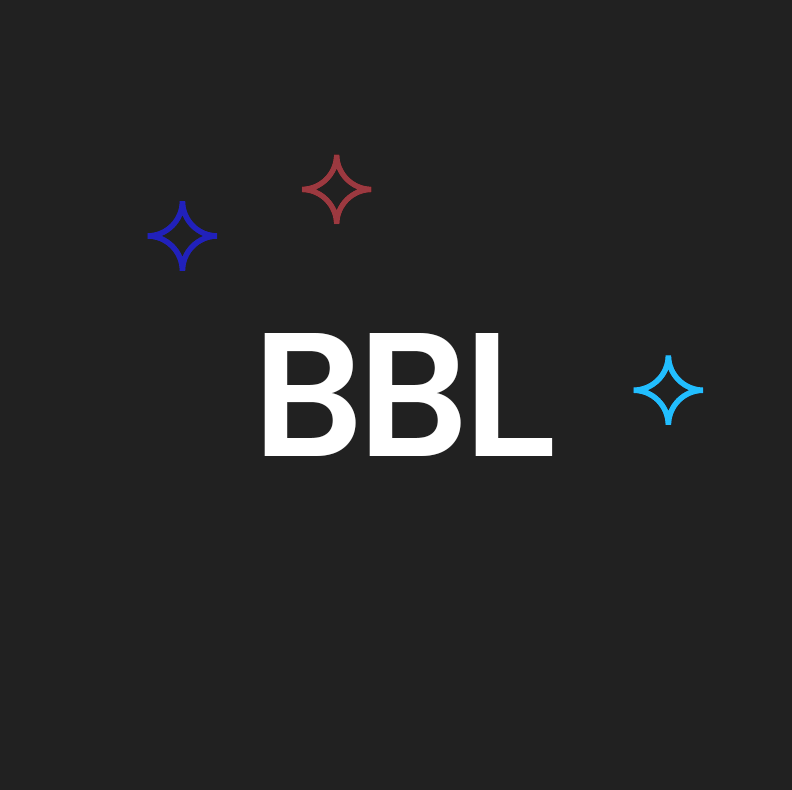 "BBL" meaning and definition
The term "BBL" most commonly means, "Be Back Later." It is internet slang for when someone is going to be away from their phone or computer. It is similar to someone using the acronym "BRB," which means "Be Right Back."
In short, the definition means to be away from responding to the other person if they happen to text them.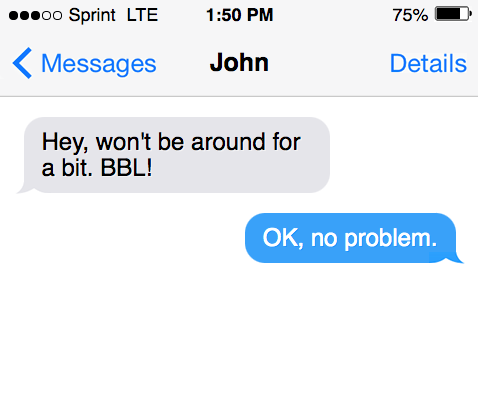 History of the acronym "BBL"
"BBL," according to Urban Dictionary, dates back to the early days of the internet. As far back as 2004 to 2006. Similar abbreviations for slang terms would be "LOL" or "OMG." Both of which were coined around the start of AOL Instant Messenger. Which was a precursor to our modern day text messaging.
Recent uses of "BBL" on TikTok (new meanings)
A more recent trend has appeared on TikTok in 2021. Which is where someone is referring to the plastic surgery procedure known as a Brazilian Butt Lift. It is a plastic surgery procedure where someone takes fat from one area of their body and puts it into their buttocks. Causing the appearance of the persons buttocks to be larger, change shape, and have more definition.
Most of the "BBL" TikTok themes are referring to these cosmetic procedures. Learn more about the BBL procedure here.
Example of "BBL" getting used over text messages
Here are examples of a person using "BBL" in text message conversation:
Example one
Friend 1: "Hey, I need to go run some errands. BBL!"
Friend 2: "Okay, talk to you when you get back.
In this example, the first friend is using the acronym "BBL" to inform the other friend that they are doing to be away from their computer and away from responding to them. It is a way to manage expectations around the response time.
Example two
Friend 1: "BBL!"
Friend 2: "Okay, no problem!"
This second example shows the "BBL" acronym getting used alone, without other words or sentences around it. Still meaning, "Be Back Later."
Similar short forms and abbreviations
Here are other internet slang terms commonly used:
BRB: Referring to the phrase, "Be Right Back."
Short form and slang guides
Other short form and slang guides to help understand acronyms used by friends:
Popular Resources
Featured
Concerning a job search, you might receive numerous offers from your recruiters. Before you choose one, you need to assess all the conditions, for which it is vital that you know everything associated with the offered position..
Featured
Answering this question during a job interview requires more than knowing why you are unique as an individual. Yes, the true scientific answer is made up of two main components: your..
Featured
An ice breaker question is a question that's asked from one person to another person in order to act as a conversation starter. It brings a connection...
Featured
Open-ended questions like "What motivates you?" can elicit a deer-in-the-headlights reaction from job candidates if they are unprepared. It's a broad question and can leave the interviewer..
Featured
A lot of interviewers ask this question - how did you hear about this position? This way they can judge you if you are a passive or an active job seeker..
Featured
Writing a thank you note after an interview says a lot about you as a potential employee. Most notably, it says that you care about the opportunities presented..
Featured
Writing the perfect letter of resignation is more of an art than it is a science. And we're going to cover how to master that art form in this full guide..
Featured
Knowing how to end a business note or email is an important skill to develop. It helps portray a sense of confidence, respect and tone to your message..